If you are paying $2,000 a month in rent, that's $24,000 a year down the drain! If you put that same amount into a mortgage payment, you would be creating equity- the financial interest you have in your home! Over 10 years, you'd have $142,068 in your home, as opposed to $247,620 paid to someone else!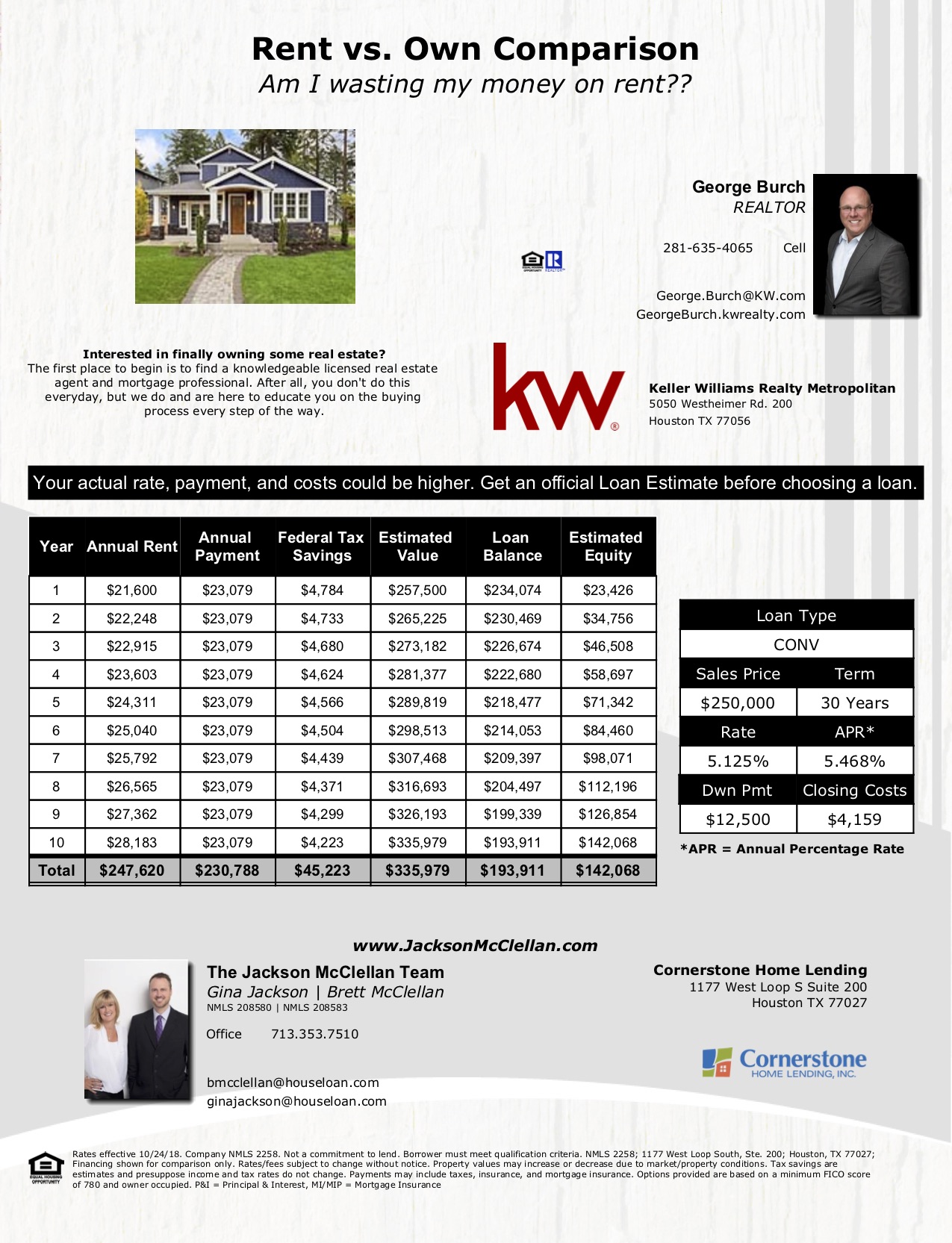 My friends at Cornerstone Mortgage created this handy chart to show you the equity you can build in just 10 years on a modest $250,000 home. Things like your credit score and income can affect your terms and results, and professionals like Brett McClellan at Cornerstone can help you determine your personal buying power. Once you know your price range, we'll meet to discuss your preference for locations, size, and style, and I'll work with you to plan a tour that's sure to include your dream home! (Click on the flyer to download a copy!)
Concerned about maintenance? I can help you find the right Home Warranty plan to maintain your home's condition and ensure repairs are handled quickly and professionally with one phone call! It's like having a super right in the building- except for the whole lack of privacy, noisy neighbor, bad parking, scary at night thing that comes with apartment living!
Call me today and let's get started finding you the perfect home investment!