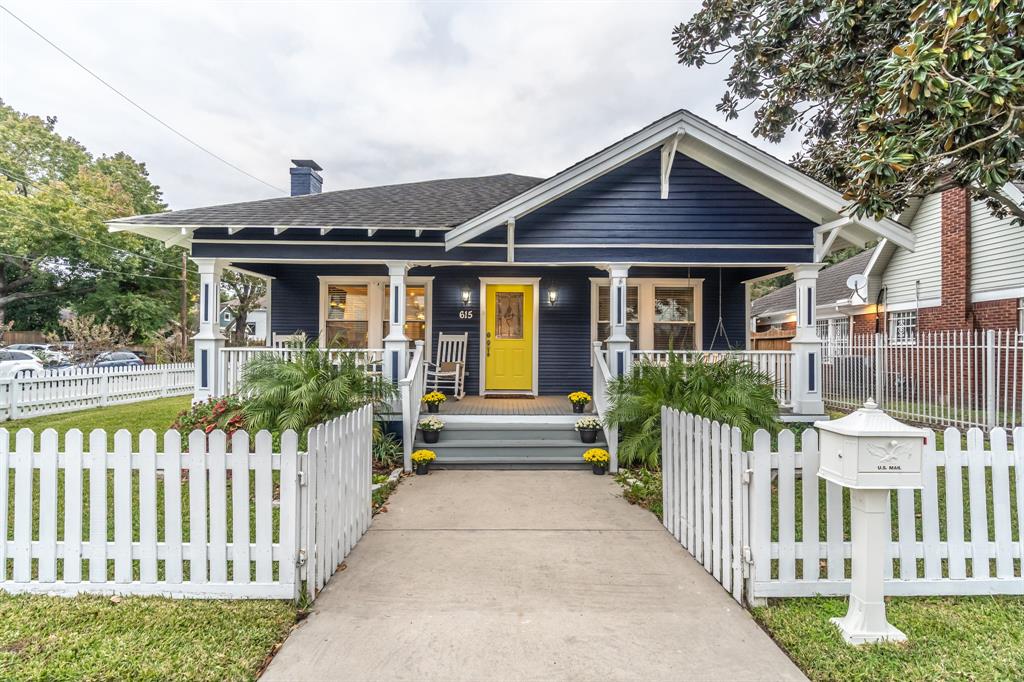 This past weekend I had the opportunity to show a beautifully updated bungalow in Houston's historic Heights neighborhood, and met a family of 5 who came to see if they "thought they could make it work." Having lived in a Heights bungalow for over 25 years, my initial reaction was "of course you can!" But as I watched the family explore the house and interact among themselves, it occurred to me that living in any historic home is a pretty unique experience, and the lifestyle I took for granted may not be right for everybody. With this post I hope to share what I know about bungalows, and maybe help some folks along the way!

What is a bungalow, anyway?
The term bungalow seems to be used pretty universally to describe a small house, but I think in Houston vernacular, the term is somewhat more specific. When these homes were built, I think the folks that lived in them simply called them "houses," and I'm pretty sure the term bungalow came along later, borrowed from the east Indian term for a small hut. In my mind, a bungalow is small, one-story home built from around 1900 to around 1940. Home building slowed during WWII, and afterward, new techniques and styles were built at breakneck speed to accommodate the baby boom that followed.
What we now refer to as bungalows were typically 2 bedroom, 1 bath cottages with a kitchen, living room, and dining area. By the 1900's most homes were built with indoor plumbing, gas heat, and electric lighting. They rarely had garages, because no one had cars- streetcars were the common transportation of the era. Because air conditioning was not yet common, bungalows usually had double-hung windows on every exterior wall, so sashes could be lowered in the summer to let heat rise out of the house, and raised in winter to allow ventilation for the gas-fired heaters. Today, they seem charmingly simple in their design, which is one of their main attractions.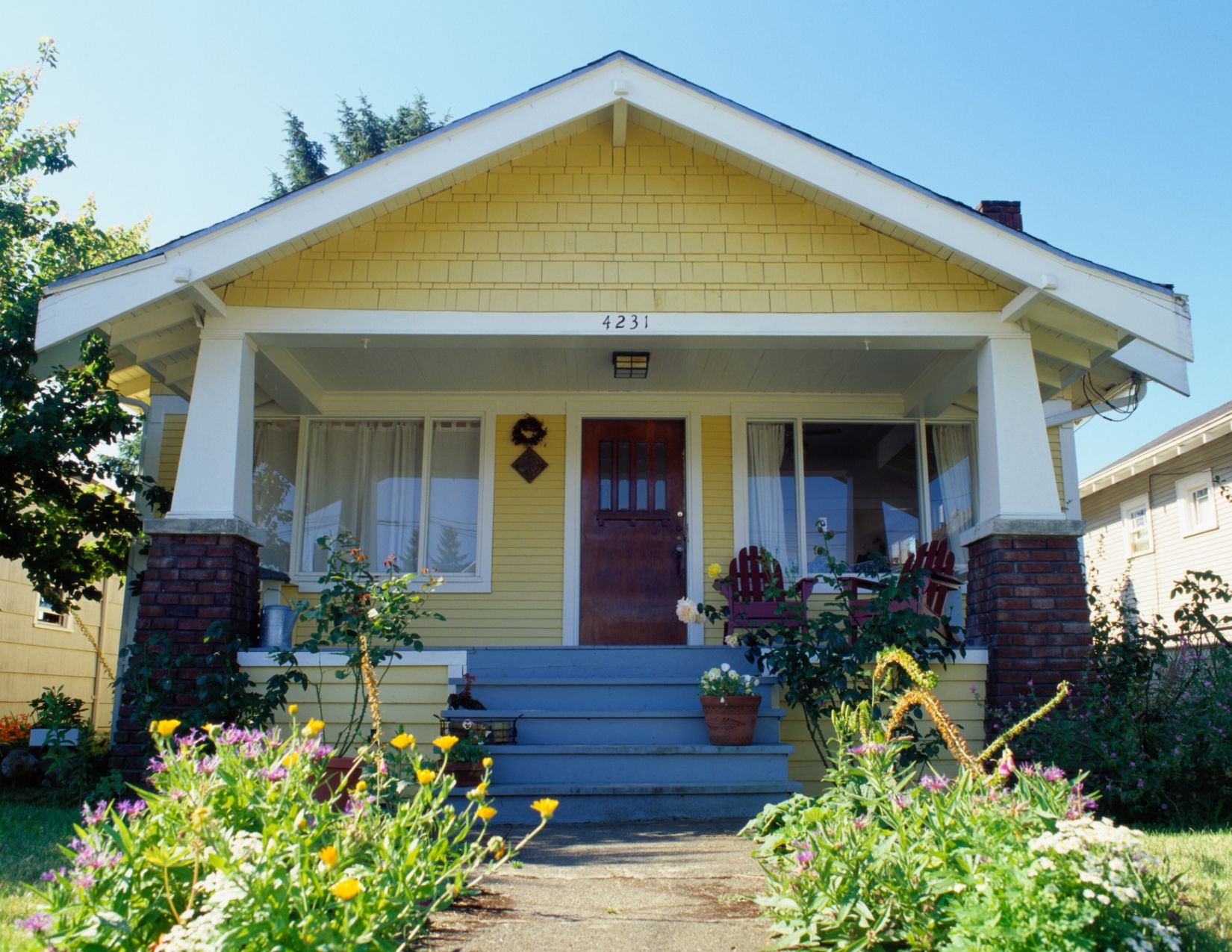 What's so great about a bungalow?
Houston's bungalows are concentrated in the city's oldest neighborhoods, many of which are seeing new-found popularity as builders replace old bungalows with modern "garage-majal" townhome developments. There's a lot to love about the original bungalows, however, and many homeowners are going to the step of deed-restricting their property to prevent such redevelopment. I'm glad to see this happening, because there is plenty of undeveloped space in this city to build without tearing down a quaint piece of history.
Here are some of the things that make bungalows special:
Accessibility
Bungalows were built when cars were rare and houses were small, so most bungalow lots are only 50 feet across this front. This places the homes close together, and minimizes the walking distance from place to place. In fact, the "walkability scores" of Houston's bungalow neighborhoods are some of the best in the city.
Simplicity
Bungalows are simple in nature. Built on pier-and-beam foundations, their undersides are accessible for maintenance, remodeling, and expansion. The foundations themselves are easier to repair, and re-levelling a bungalow is a straightforward task for a good foundation company. Their simple rooflines and basic floorpans make them easy to expand. Since most bungalows sit forward on their lot, there's usually room behind them to add a significant amount of square footage. Because of their simplicity, many handy homeowners have successfully updated bungalows on their own. If that's not of interest to you, there are excellent contractors available that can make seamless expansions.
Charm
Welcoming front porches, gleaming wood floors, and ample natural light from an abundance of windows are all hallmarks of a bungalow's warmth. The millwork and wood trim installed in bungalows was typically much larger in scale, so even though the space may be small, the style looks stately and elegant. Their durable materials stand up to restoration, or you can allow their special patina to shine through.
Uniqueness
Unlike mass-produced spec homes today, bungalows were built on-site from the ground up. Yes, builders did use the same floor plans and building plans again and again, but differences in materials, finishes, and placement made these similar builds more akin to "sister houses" than the matchy-matchy look we see today. Since their original build, many have been restored, renovated, expanded, and rebuilt, making them even more unique with each upgrade and modernization.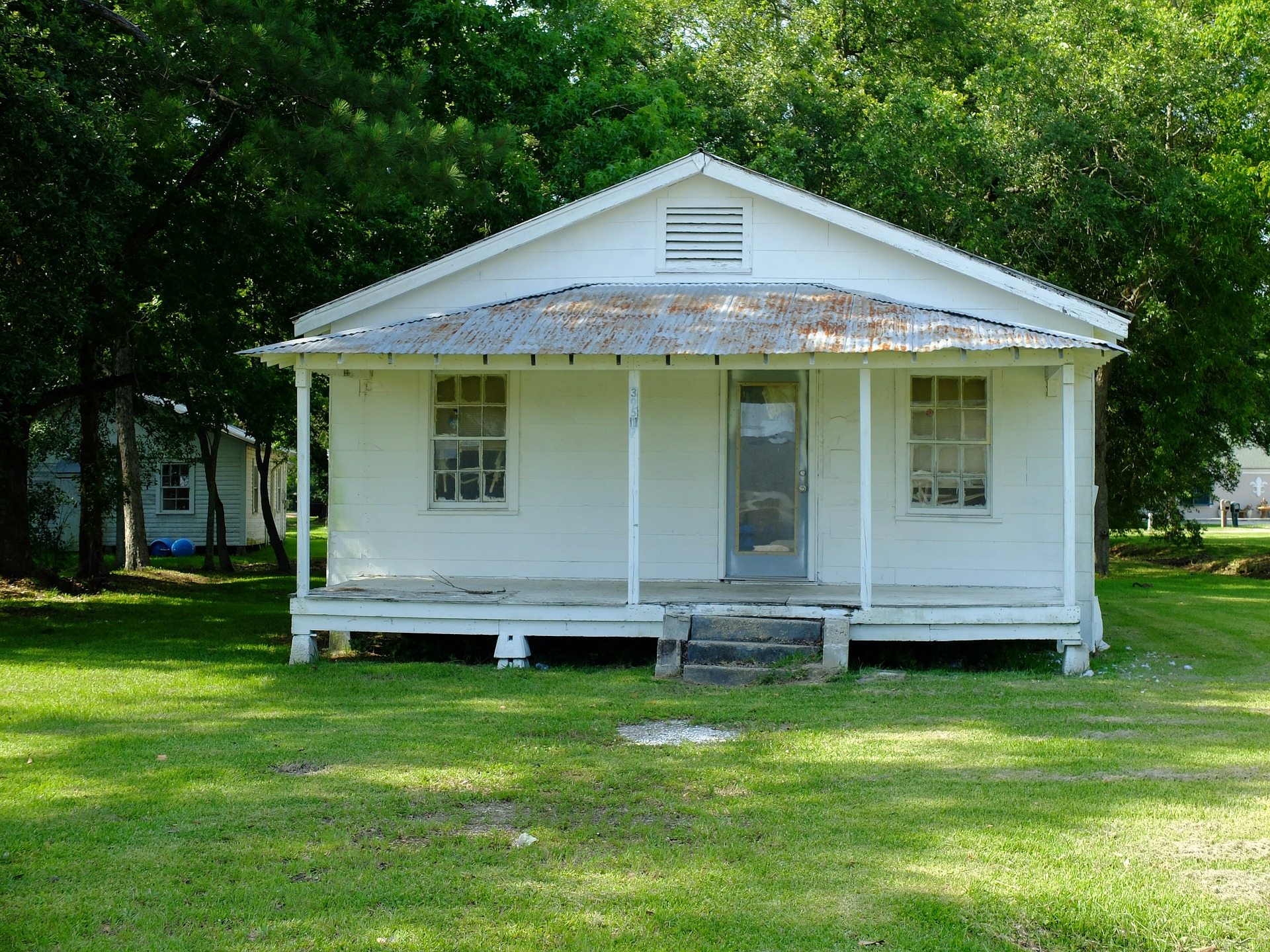 What Should I Look (And Look Out) For?
Buying a bungalow is like investing in a piece of history, so it's important to know what you're buying, and why you're buying it. A Realtor® with experience buying and selling bungalows can be a great partner- and will know several qualified professionals to refer along the way who can help you assess your candidate. The first thing they will help you determine:
Your Big Why?
It's important to think about why you are pursuing "The Bungalow Life." Are you looking for a project to practice your handy woodworking skills? Do you yearn for the walkability of small lots, short blocks, and efficient neighborhood layouts? Are you tired of climbing stairs in a "same-old" vertical townhouse, but want to stay in the neighborhood you love? Need to be close to town? Want an investment with upside potential? These are just of the few reasons you may decide to jump in. As you plan for the jump, there are several things about the house you will want to consider.
1. History
You'll want to know about the home's past before you dive in headfirst. Luckily (or unfortunately) in Houston, very few homes are actually protected by any sort of historic preservation restrictions, and most areas where bungalows are located have few, if any, original deed restrictions. Still, you'll want to know for sure that you are free to use and alter the property as you intend, and that no one in the past has placed deed restrictions on the property to prevent your intended use. Your Realtor® will partner with a title company who can help with those determinations. You'll also want to know what has been done in the past- what has been remodeled, replaced, updated, or expanded. Your licensed residential inspector can help shed some light on those issues, as well as helping you determine if they were done professionally, have held up over the years, and meet today's safety expectations.
2. Condition
If you are looking for turn-key, move-in-ready livability and low maintenance, you'll want to look at bungalows that have already been recently and extensively remodeled. Your inspector can help you ascertain that all systems, structures, and surfaces have been replaced, repaired, or renovated to "like-new" conditions and have been installed in a way that protects them from wear and decay. These beautiful specimens do exist, but you should be prepared to shop in a higher price range for them, as you are compensating someone for the time, energy, and expertise they put into preparing the property for you. If a home has been remodeled in the past, how has that work held up to the test of time? Those original 1930's electrical and plumbing systems may have been extensively updated in the 1970's or 1980's, but that work is now over 40 years old and may be outdated and insufficient for modern needs. A roof replaced in 2000 seems modern relative to the house, but at this point it's 21 years old... and into the final trimester of its life. Foundations have likely sifted over the last 90 years, and they can usually be corrected... but at what cost? How old is the air-conditioning? Water heater? Doors and windows? These items all have a limited life, and your residential inspector can help you determine how much of that is left.
3. Suitability
The next question you'll need to answer is "will this home be suitable for my use?" Is it in the right location? Nothing else really matters if you don't want to live where the property sits. If you are looking for something you can have updated to meet your needs you'll need to plan funding for the work. But first, you have to make sure you can achieve the final outcome you desire. Can you work with the floor plan as it exists, or will you need to move rooms? Is the house large enough to meet your needs, or will you need to build an addition? If you intend to make it larger, is there enough room on the lot to create the space you need, and can you get permits to build in that space? If there is not enough space to go out, will the foundation support going up, or will the ground underneath support foundation enhancements to carry a larger, heavier structure? Your Realtor® can help you with this due diligence during your option period, and can help facilitate getting contractors and structural engineers onto the property to help you understand these implications before you have committed to buying the property.
4. Cost

Ah, the great unknown! We know that in our great American economy, virtually anything is possible if you have enough money! Houses on the brink of collapse can be restored and expanded to modern standards... for a cost. Building restrictions, permitting problems, and technical challenges can all be overcome by the right experts... if you can afford them. And regardless of your means and the depth of your pocketbook, you have to decide if the results of your spending and efforts will create an asset with enough value to make it worth your while. There, dear reader, is the big unknown of bungalow living. Inspectors can give you estimates of the home's condition, and the expected remaining life of its elements and systems, but they are educated guesses at best. Contractors can estimate costs based on what they see, but can't be expected to account for what they may discover as walls come down, floors come up, or roofs are removed to make way for newer-bigger-better. And your Realtor® can give you an opinion of what the home's value might be when all work is complete, but it is only one man's opinion- the true value of the home on the open market can only be known for certain when the buyer signs the closing paperwork.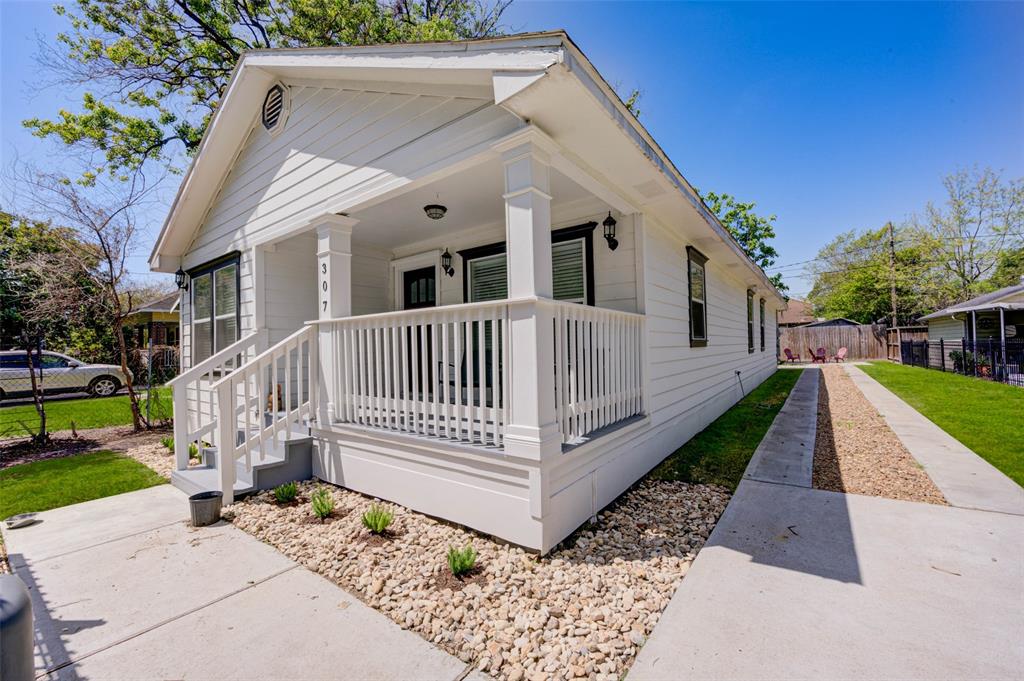 Are You Ready For A Bungalow Adventure?
Let's get started!
1. Find a great Realtor® who has lived the bungalow life. I'm at your service!
2. Determine your "Big Why." I can help you decide how much (or how little) remodeling/renovating you want to undertake.
3. Get pre-qualified by a great lender. I'm happy to recommend a list of lenders I've worked with, or you can choose your own. (I encourage you to work with a local lender who can offer a variety of products and services- shop around!) Some lenders can even finance the remodeling and roll it into a final mortgage.
4. Decide on your budget. With your lender's guidance, you'll be able decide your total expenditure, including, but not limited to: the property, design and permitting costs, construction costs, holding costs, taxes, and insurance. This will help define the starting condition of the home you need to find, and give an idea of how much you can spend to transform it.
5. Shop for contractors. Don't wait until you've found the house to begin this endeavor, or it may be sold out from under you before you've had a chance to offer. You'll need one or more contractors on standby to give you estimates on the scope of work your intended property requires.
6. Find the property. The more flexible you can be with your intentions, the less time this will take. Conversely, the more specific your requirements, to more time we'll spend looking for just the right project. This is not a place where we want to rush things! If you narrow down the field to a few properties, you may be able to get your contractor to preview them with you. This is a great opportunity to get an idea of what is possible and what is prohibitively expensive.
7. Make an offer- and have it accepted. I can help you put together an offer that's most likely to be accepted in today's market without overpaying. There's a lot more to your offer than price!
8 . Have an inspection. While there's no point in inspecting items you plan to replace, you do want to have knowledge of the general condition of the building. If you intend to keep and use the existing electrical, plumbing, and HVAC, you should plan for specialized inspections of those systems, as well. We'll negotiate a specific time with the sellers (usually 7 days) to accomplish this, so time is of the essence, and it's good to select these professionals before you need them.
9. Finalize your contractor and get specific bids. While your contractor may not be able to give you an exact price at this point, they need to be able to help you determine what you can accomplish within your budget.
10. Close and get started! And the whirlwind begins!
What to Expect
1. Delays- some are inevitable, but a good contractor can help you avoid many of them. Your level of engagement is important, as well. Your contractor will let you know what decisions you need to make and what materials you need to provide well in advance... any delays in those decisions can delay your project. Which leads to....
2. Shopping- for many, the fun part! For some, it's drudgery. But it's going to be important, and the more effective you are at it, the better. Your contractor will work with you to formulate a list of details you'll need to decide, acquire, and deliver- everything from water heaters and bathtubs to lavatory faucets and wallpaper. Your taste level will come into play often, and may be challenged here. That imported French commode IS lovely... but is worth a 2-month delay to finish the plumbing while we wait for it to arrive? And one little warning: nice lighting fixtures are EXPENSIVE! And that leads to...
3. Cost overruns- they are going to happen, and no one ever seems to reserve enough budget for them. Some are discretionary (of course you want a built-in refrigerator), some are reactionary (even if it does mean we have to move this wall!) and some are unavoidable (when we removed the wall, we discovered the entire subfloor had been eaten away by termites.) Expect them, plan for them the best you can, and cope with them when they arise.
4. Concessions- you'll find yourself needing to make them. Yes, you wanted a Japanese soaking tub and a 12-head shower in the 2nd floor master- but there just isn't room, and the floor won't support it's weight anyway. But, if we make the show a bit smaller and use a free-standing slipper tub, we can fit them both in without have to rebuild the subfloor. Celebrate the solution and let go of the angst!
5. Mistakes (and go back to #1, above). They happen. That grout was supposed to be grey, not white. Those tile were supposed to be diagonal, not straight on. These stair risers look like they were installed by someone who didn't know what they were doing. (He didn't.) Your taste and patience will decide whether to delay the project to re-lay and re-grout the tile, or learn to embrace straight lines. Your good sense will tell you to accept the delay to have the stairs risers correctly installed. You should schedule regular walks with your contractor to review all work to ensure things are going the way you planned. ( If you use a designer, they should be on top of this. )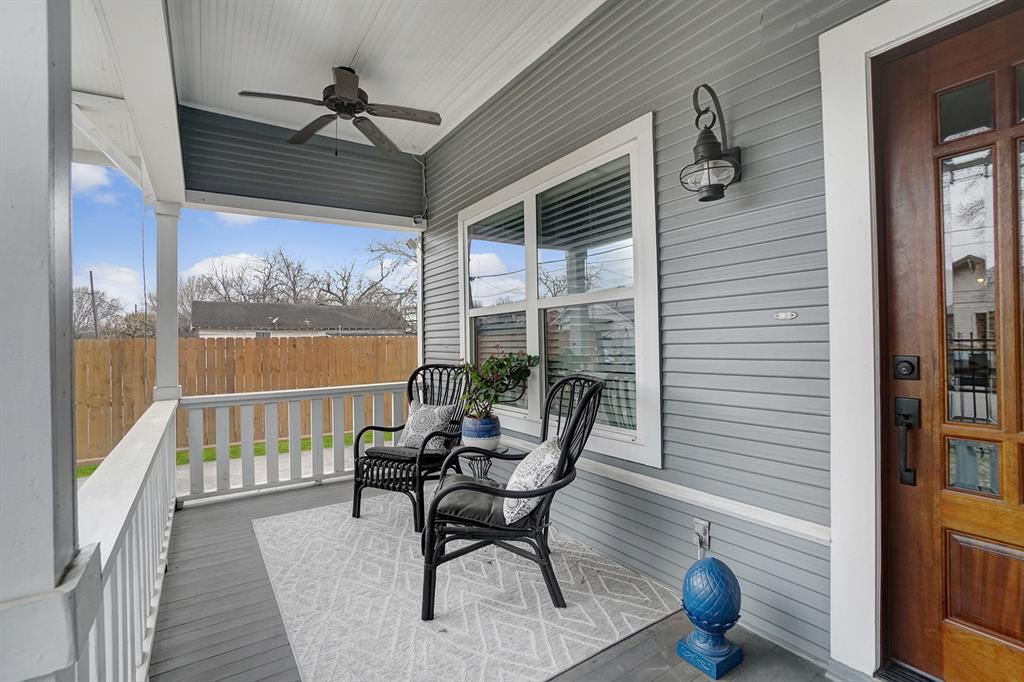 And Finally- Pride and Joy!
Your commitment, good taste, and perseverance have pulled you through- with a little help from some trusted professionals along the way! Once the dust is cleared, the blue tape removed, and the delivery vans unloaded and gone, you can sit on your front porch, sip a cold drink, and wave at your neighbors as they walk by- you're living the Bungalow Life!
If you're ready to get started on your bungalow adventure, call me at 281.635.4065