Since we're all trying to support local restaurants through this current situation, and we've all got time on our hands, I thought I would take the time to document my take on all of the restaurants I call for take-out during this time… I'm going to call these my "TakeOut Takes®!" (Not sure I can validate a trademark registration, but I don't think anyone will care right now!)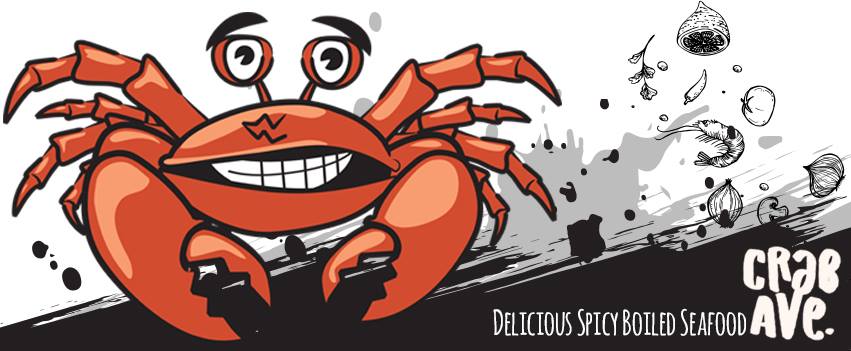 My first TakeOut Take® is Crab Avenue, on Kempwood here in Spring Branch. I heard of them for the first time in a neighborhood Facebook group that was discussing placing that were adding takeout or delivery during the pandemic. Since I've been wanting to find a good crawfish place nearby, I decided to check them out.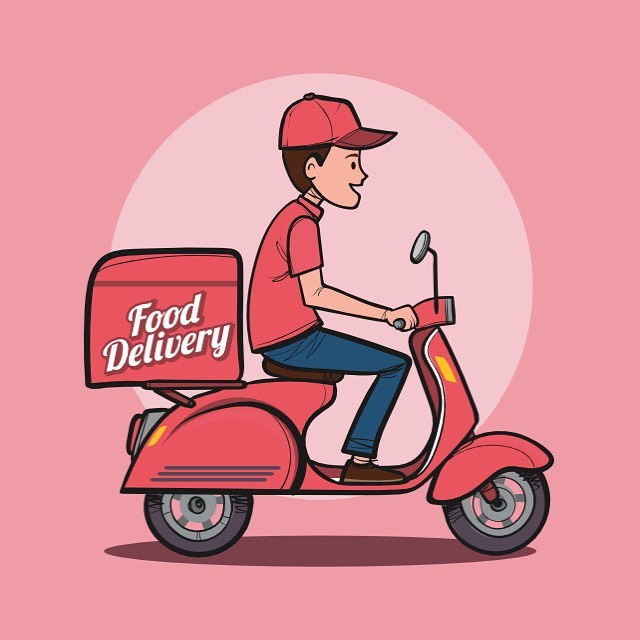 They have delivery (not sure if they had it before) for a modest 3.99 charge, which seemed reasonable, and crawfish were 7.99 a pound, and by then my mind and mouth were set so I would have paid just about anything.
I would normally eat about 5 lbs of crawfish at least, but that's a boil with beer and friends, and I didn't want to get stuck with more than I could eat. So I ordered 3 pounds of crawfish (spicy) and one pound of snow crab legs (21.99 a pound.) I love seafood. The man on the phone suggested garlic butter; according to him, that's how most people get them. So fine, I'll have garlic butter. Always nice to have a dippy.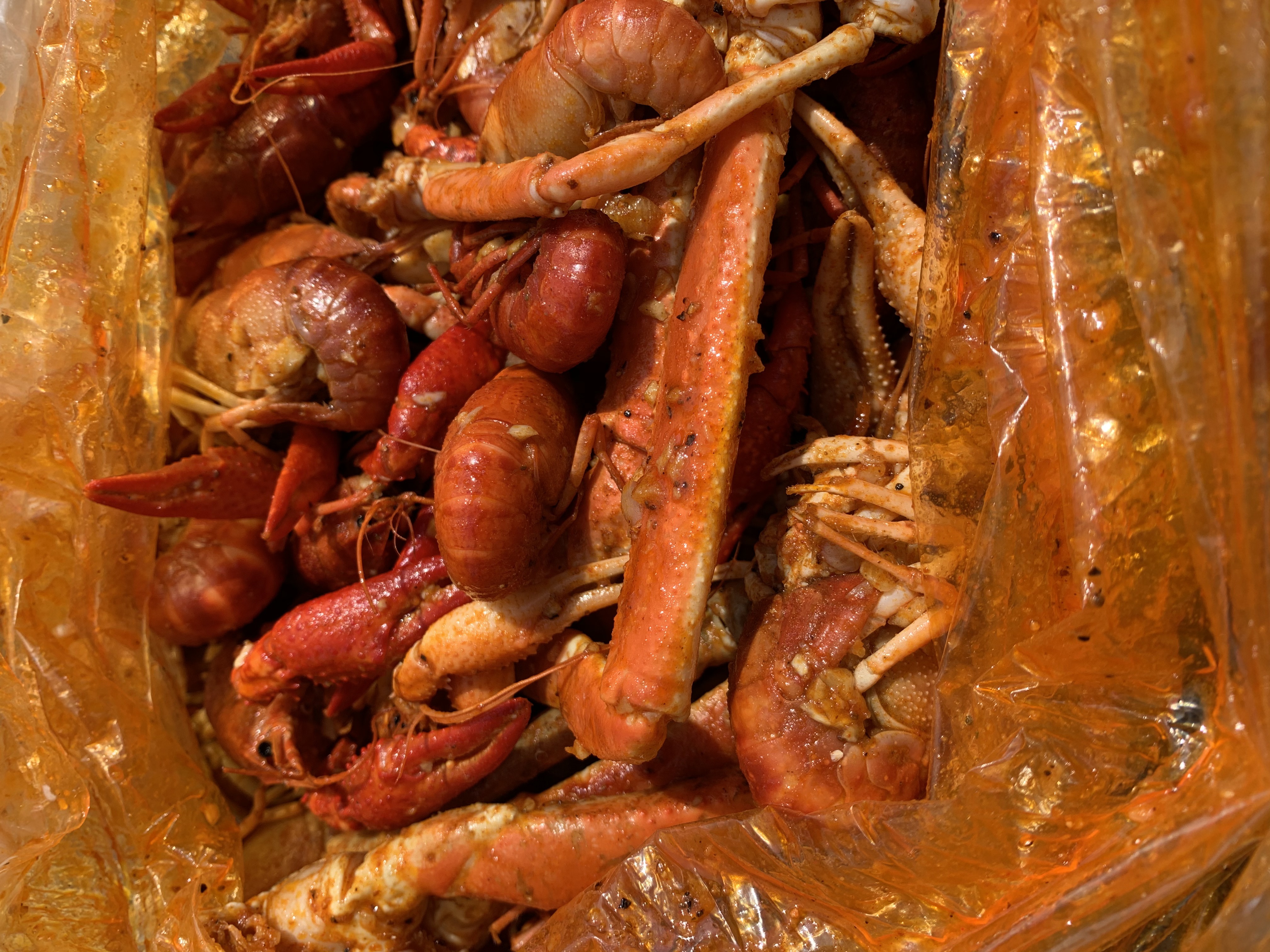 The delivery was prompt and the driver courteous, and the product arrived piping hot. No dippy- the garlic butter is poured all over the seafood, which arrived all in one big bag. All there is to do is dig in!
They were good-sized crawfish, not too big and not too little. They spice level was perfect for me; I like them spicy. "Extra Spicy" would have been too hot, and anything less would have been too bland.
Important to note that these are "asian-style" boiled crawfish, vs. the cajun style that I am used to. The flavor is decidedly more of a siracha taste, vs. the cayenne flavor of a cajun a boil. Both are equally hot, it's just different.
I will definitely order again, but next time, I will leave off the butter sauce. It makes them even messier to eat (if that's possible) and to me, just added unnecessary calories and fat.
For those who don't like peeling crawfish, their menu offers other boiled items like snow, dungeness, and king crab, as well as shrimp. They also have fried fish, shrimp, and chicken tenders, along with chicken wings, fried rice, and noodles for the non-seafood eaters among you.
They are definitely worth checking out, especially if you are in the Spring Branch area! Tell them I sent you!