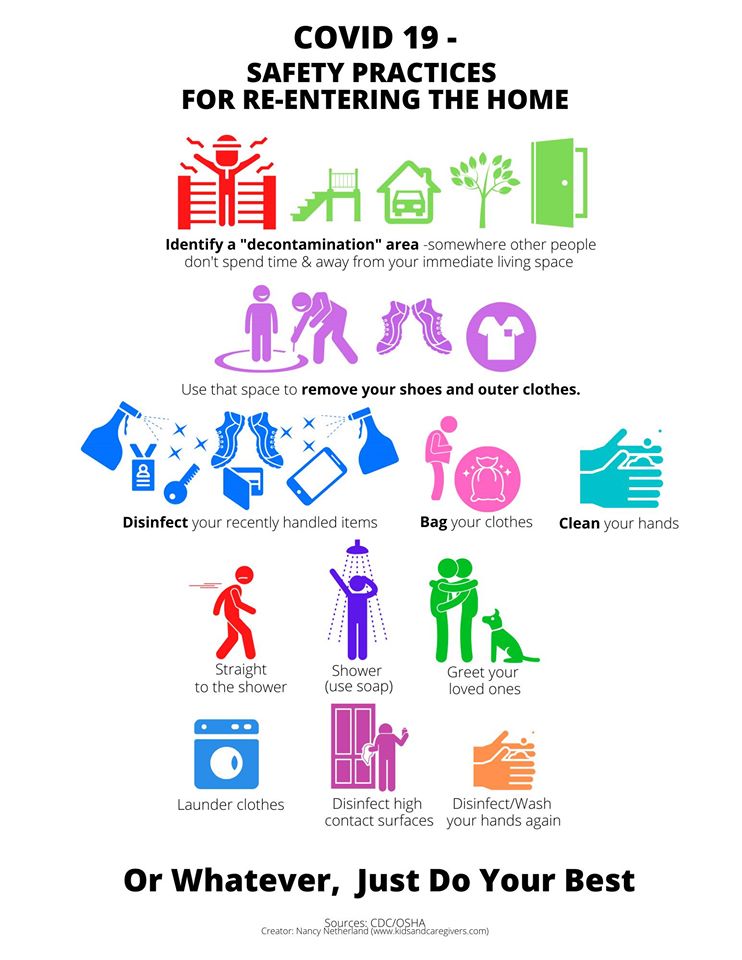 So, you've spent all week disinfecting every surface in your home. You hands are raw from washing. And now, you need to go get groceries. Is it safe? Should you go? What if I bring germs back home? This quick, easy to understand graphic explains the best way to maintain a decontamination area to minimize the transfer of germs into your home. Not all steps may be practical or necessary for everyone, hence the caveat: "Just do your best!"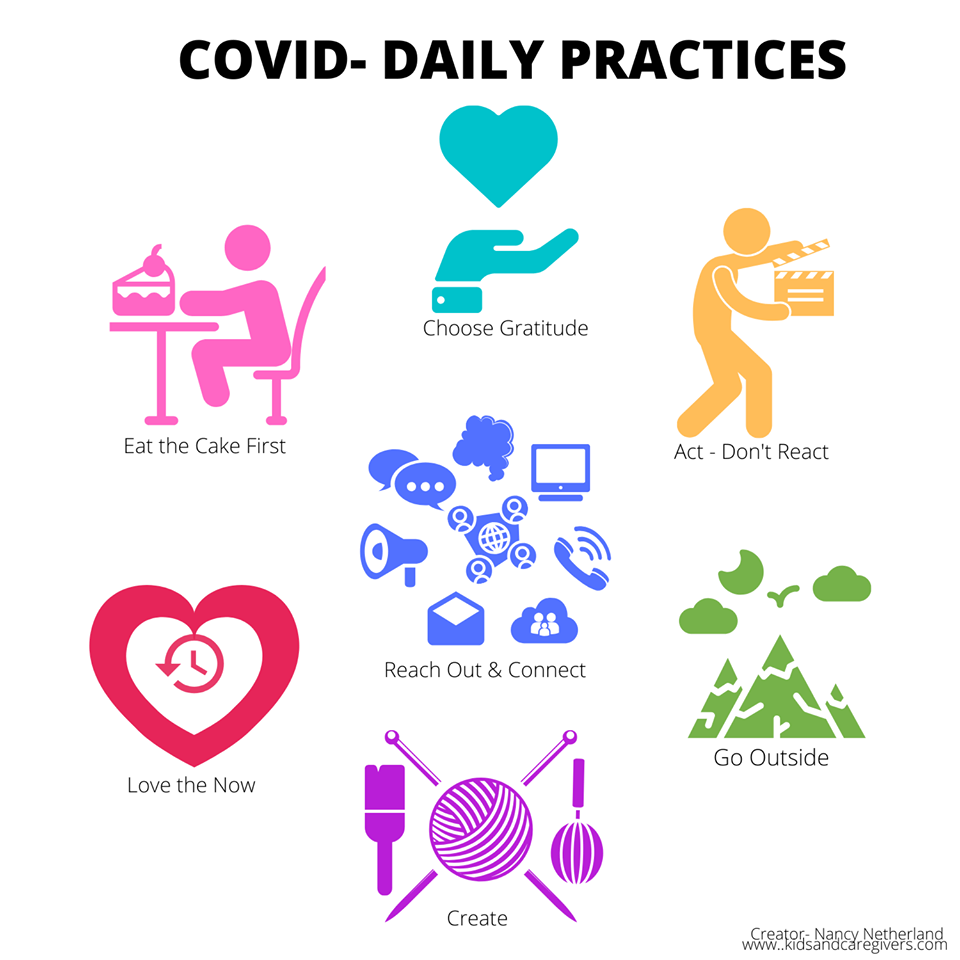 Here's another colorful reminder to be kind to yourself and others. These are not easy times... everyone reacts differently, and every situation is different. I encourage everyone to do what you can to make things better for yourself, and others.
Big thanks to Nancy Netherland at www.kidsandcaregivers.com for sharing these amazing graphics.
Many folks are worried about medical care right now; it's understandable. Job loss, furloughs, and bankruptcies have taken their toll on the economy. In many cases insurance may no longer be there, and people may not know where to turn.
That's why I'm so proud to serve on the Board of Directors for Legacy Community Health here in Houston. Legacy was on the front lines with testing and the beginning of the outbreak, and they are still there to ensure that people in Southeast Texas have a home for healthcare, even if they are no longer insured. And Legacy has responded quickly to implement tele-health services for pediatric and adult medical "visits," as well as behavioral health. Here's a link to their website, where you can learn more about the great things they do! www.legacycommunityhealth.org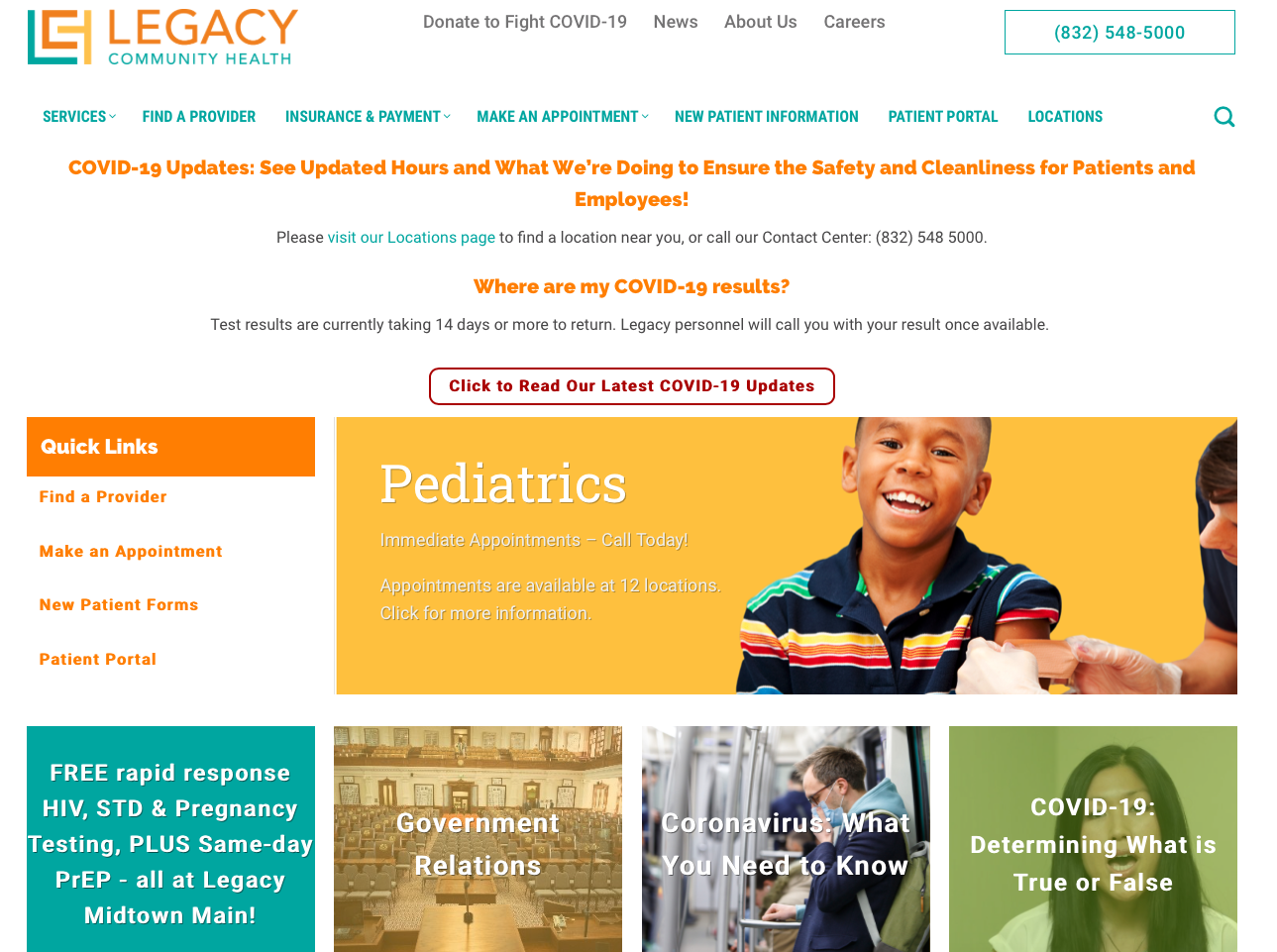 Texas has the largest number of uninsured patients in the entire USA,, and Legacy serves more uninsured patients than anyone else in Texas. Those numbers are expected to increase dramatically after the immediate threat passes and people go back to their daily lives. If you're in a position to help, Legacy needs our support now more than ever to be able to provide dignified healthcare to everyone, regardless of their ability to pay.
Click here to find out how you can support Legacy.

Please stay safe and well!