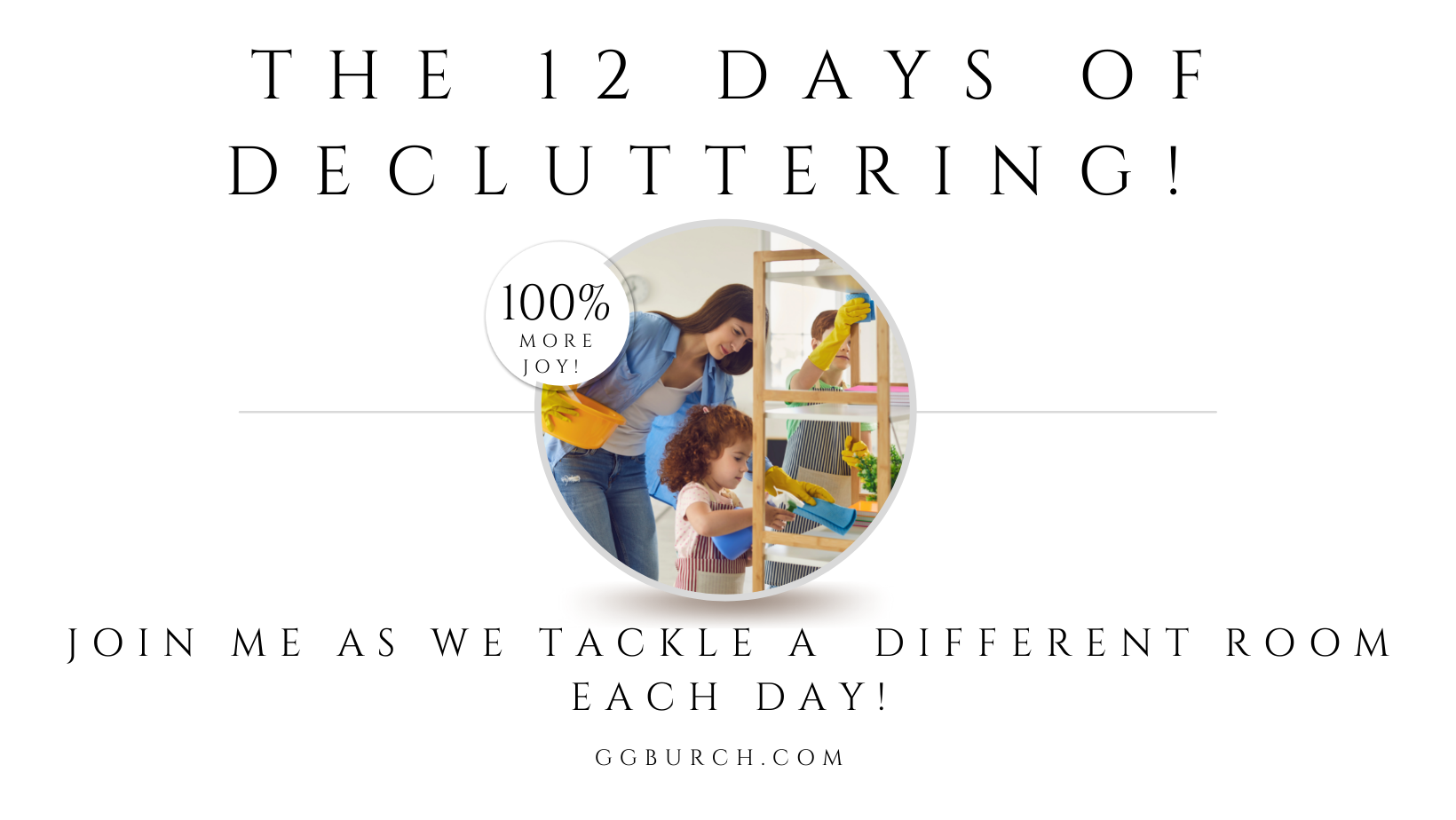 In 12 short days we can get a fresh start to 2022 by eliminating clutter and excess from our lives, giving us freedom and space to enjoy and treasure the things we keep and use on a regular basis. Imagine a life with nothing overflowing, falling over, stuck behind, or blocking other things! It can be done! Let's go one day at a time!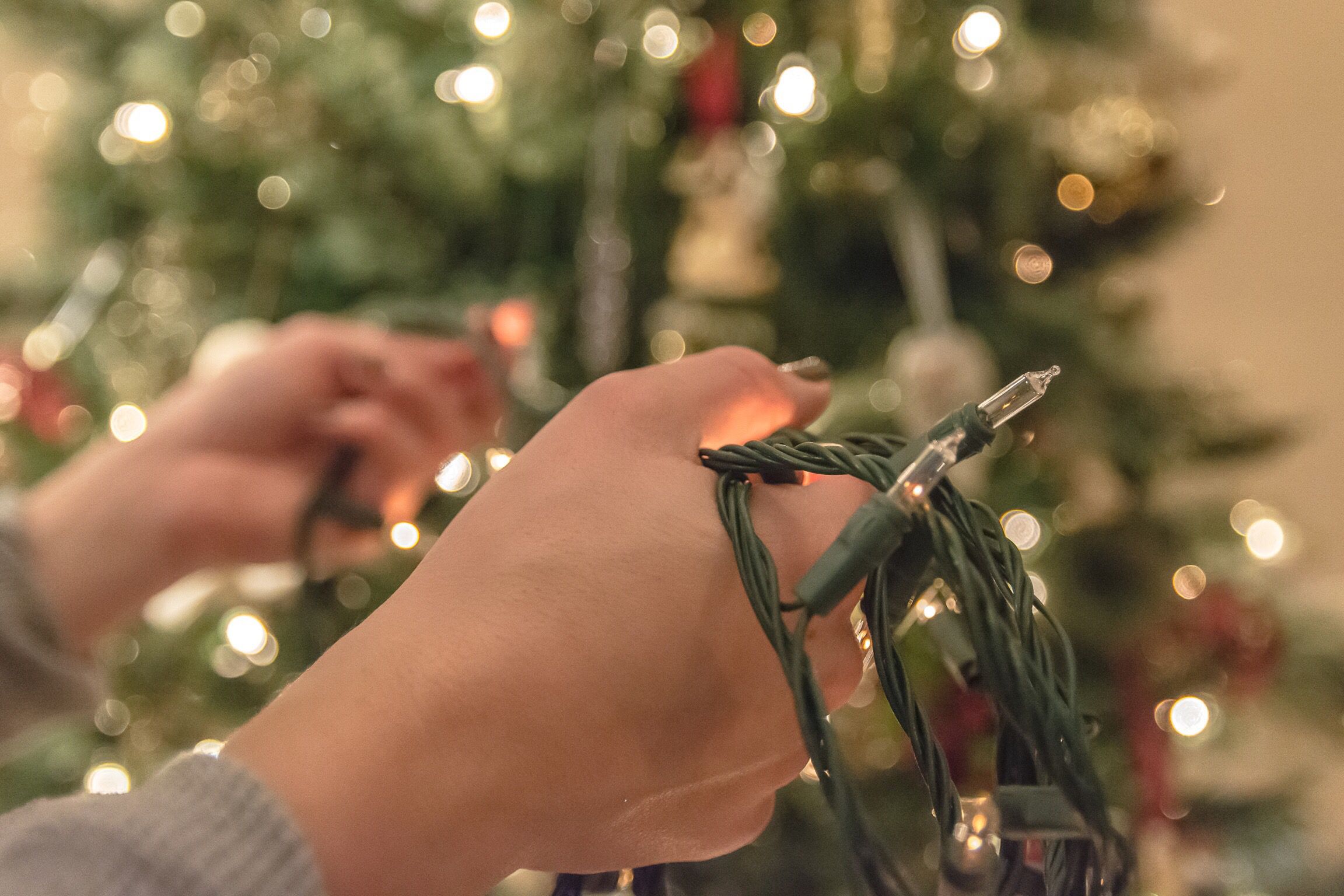 DAY 1- Holiday Decor
This is the time to assess your holiday decor and eliminate the things you don't love. Start with the things you DIDN'T put out this year and ask yourself WHY and WHEN: Why didn't I put it out this year, and when will I ever use it again? If you didn't have a place for it this year, you probably won't next year. If it's damaged, broken, or doesn't match the rest of your decor- what's the point in keeping it? If it has enough sentimental value to keep, it should have enough sentimental value to repair it and show it. If not, it really isn't that sentimental, is it? Let's donate it to someone who needs it, or throw it away if it's beyond repair. This goes for everything from light strings, to ornaments, to wreaths, and yes, even that raggedy old tree- the lights don't all work, the bottom section is bare from the cat rubbing on it, and it wobbles in it's stand (because that's the wrong stand and we can't find the right one.) Chunk it, and buy a beautiful new one next year- the lighting technology is so much better now, anyway! Then, use the space you gain to really organize the things you keep!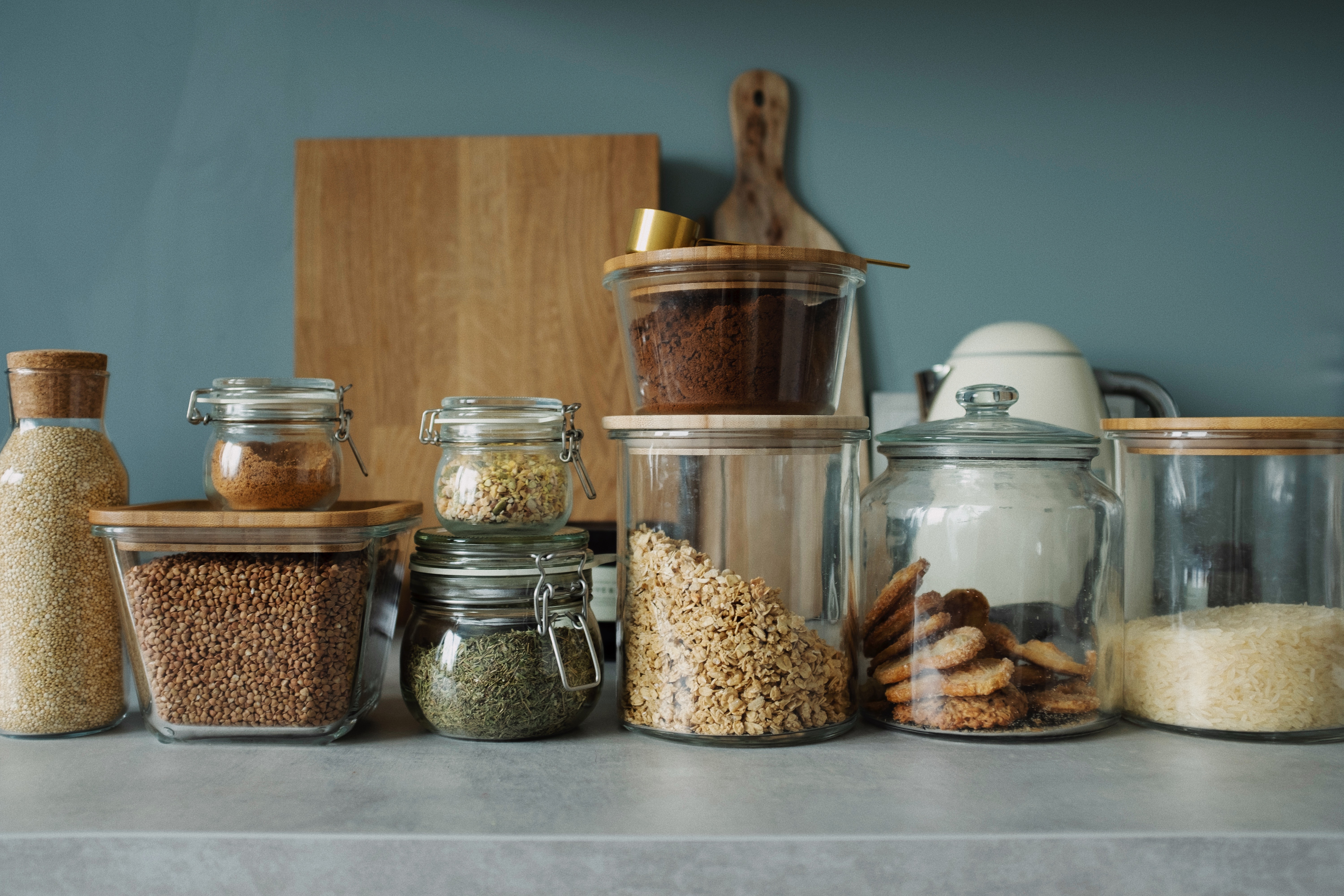 DAY 2- Pantry
We all do it- we lay in supplies for all of the holiday baking and cooking we were going to do, but then time gets away, and it stays in the pantry until it is spoiled or beyond it's expiry. This year, let's face the music: if you didn't use all those chocolate chips, nuts, and candied fruits before the holidays, you're probably not going to use them now! Instead of letting them go to waste, why not pack them up and donate them to a church, school, or food pantry who can use them right now? Then next time the baking bug hits, you can start with fresh ingredients. While you're going through, check the use-by dates on canned goods and staples, and donate what will spoil before you can use it... and throw away what has expired. Organize the remaining items in bins or baskets on the shelves so you can keep like items together- it makes it much easier to make a grocery list and see what you have and what you need. The dollar store is a great place to find inexpensive containers that can make your pantry organized and attractive. Don't forget to label everything so no one has an excuse for putting things back in the wrong place!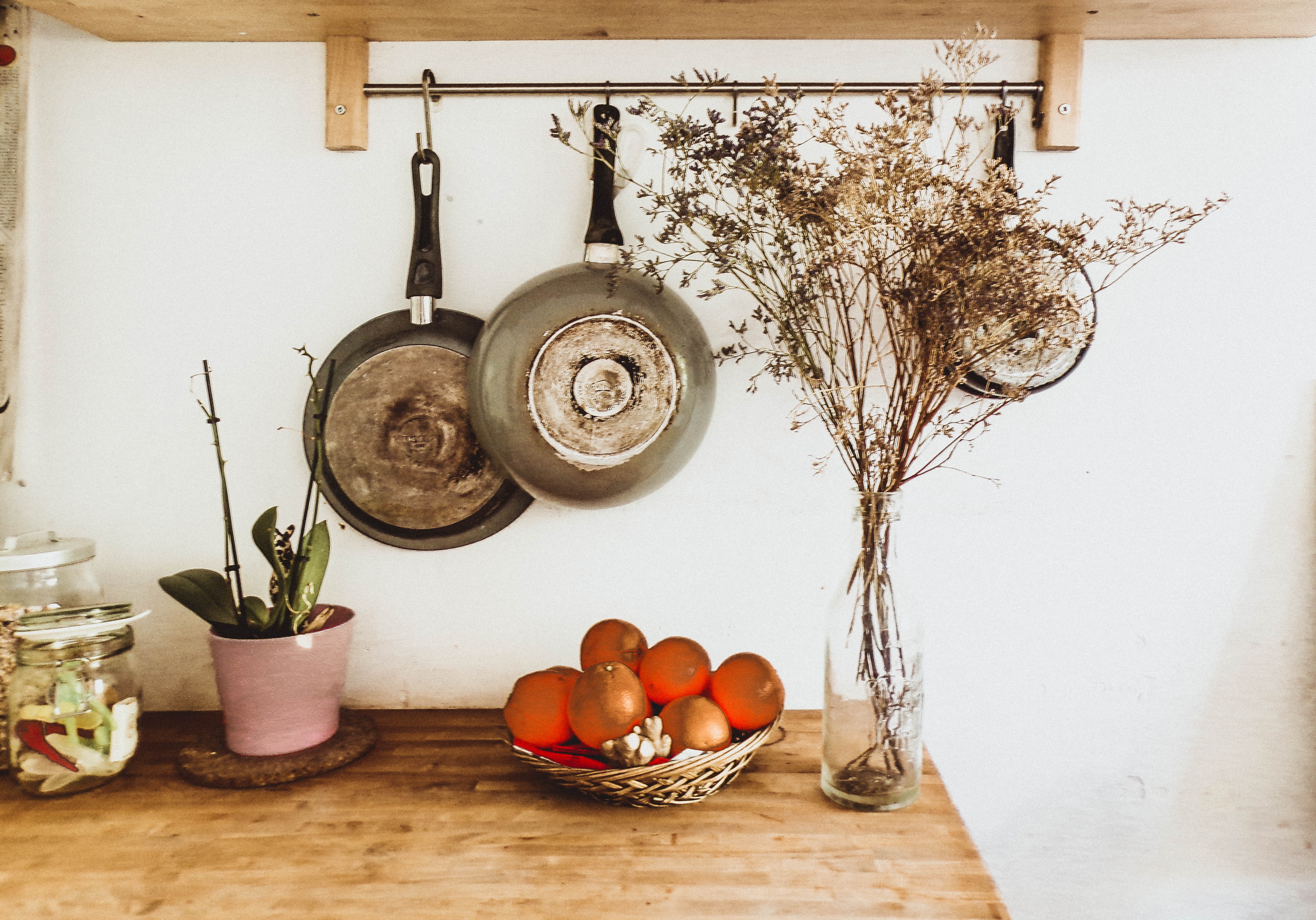 DAY 3- Cookware/Appliances
Let's spend another day in the kitchen, since it's usually the busiest room in the house, and the least organized! Take a look at your pots and pans- if you have anything with non-stick coatings that are scratched or peeling, throw them away. If you have steel pans that are rusted beyond use, toss them as well. Lids that are missing knobs, pans with broken handles, and enameled pans with chips and dents are not only annoying, they are also dangerous... if you haven't fixed those knobs and handles by now, you probably never will! As far as electrics- if it's missing parts, accessories, or essential items to make it work, throw it out; you can buy new ones cheaper than you can replace the missing pieces. If it performs a function that you don't need performed (does anyone still use a Salad Shooter?) or if you now use a different method to do it, then donate it and make some space! Electric pressure cookers make excellent rice and boiled eggs, so get rid of your rice cooker and your egg steamer. Do you really need an air fryer AND a toaster oven? How many blenders do you have? How many do you use? Get the items you use in a place where they can serve you at a moments notice, and eliminate the ones that "seemed like a good idea at the time." Go through the drawer full of spatulas- you know, the one you rifle through every time looking for your favorite spatula? What it you got rid of all the unpopular spatulas, and replaced a couple of them with duplicates of the one you love? Then, you can grab any spatula, and it will be your favorite! Now THAT'S living!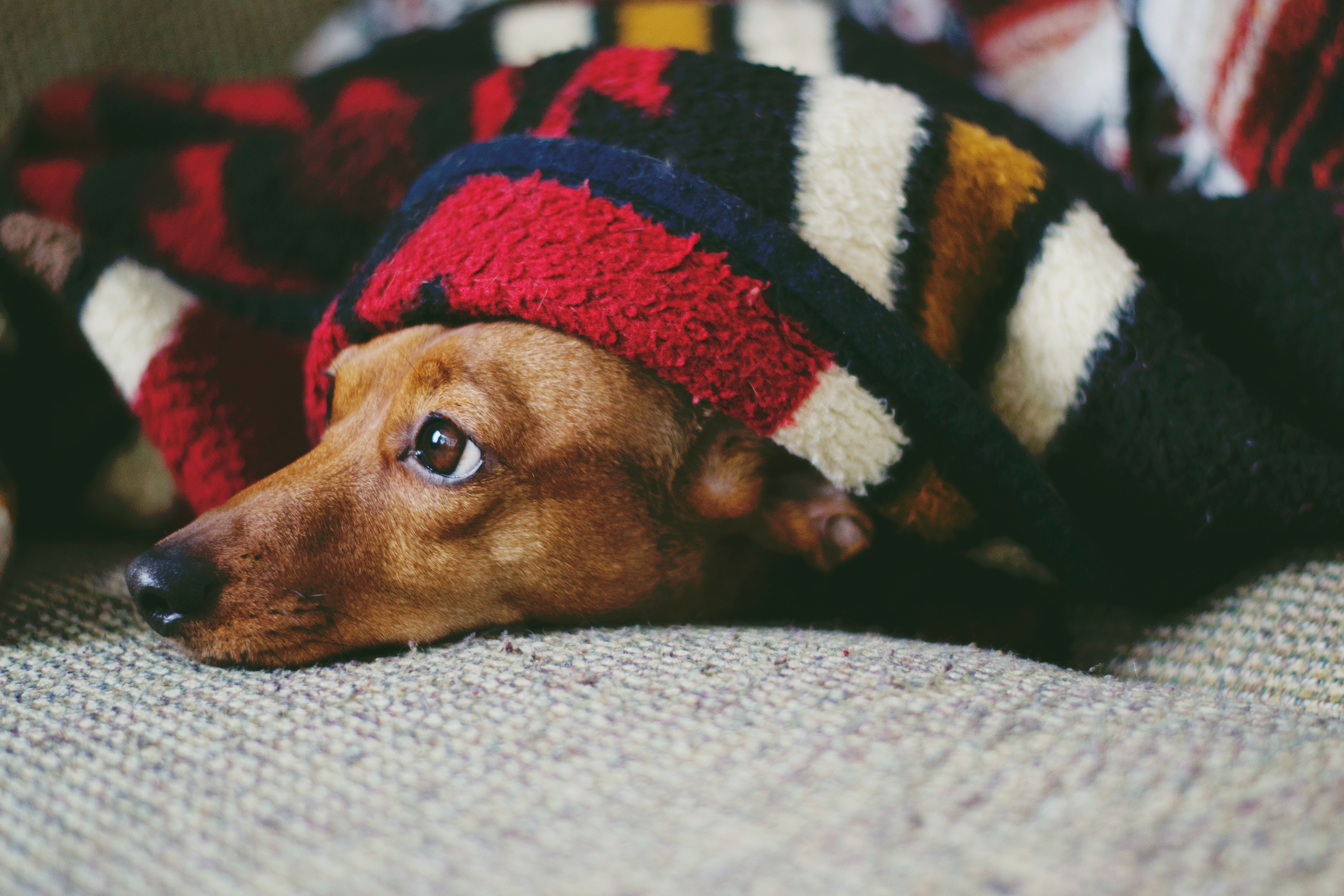 DAY 4- Blankets/Coats/Warmwear/Personal Items
Blankets with holes. Coats that don't fit. Hats you don't like. Gloves and socks missing their mates. You won't use any of these, but they could absolutely provide comfort and joy to someone in a shelter or support home. Do you have sheets, towels, or other linens that or serviceable but you never use? Pet shelters are especially in need of towels to bathe and comfort the animals. What about unopened shampoos, shower gels, soaps, or other personal items that may have been gifted or bought, but aren't something you like? Do you have working hair dryers, curling irons, or other personal appliances that have been replaced by more recent models? Why not give them to someone in need? And while you're making space in the bathroom, don't forget to check the expiry dates on those OTC and prescription medications and properly dispose of anything outdated. Cosmetics also have an expiration date, so check those as well!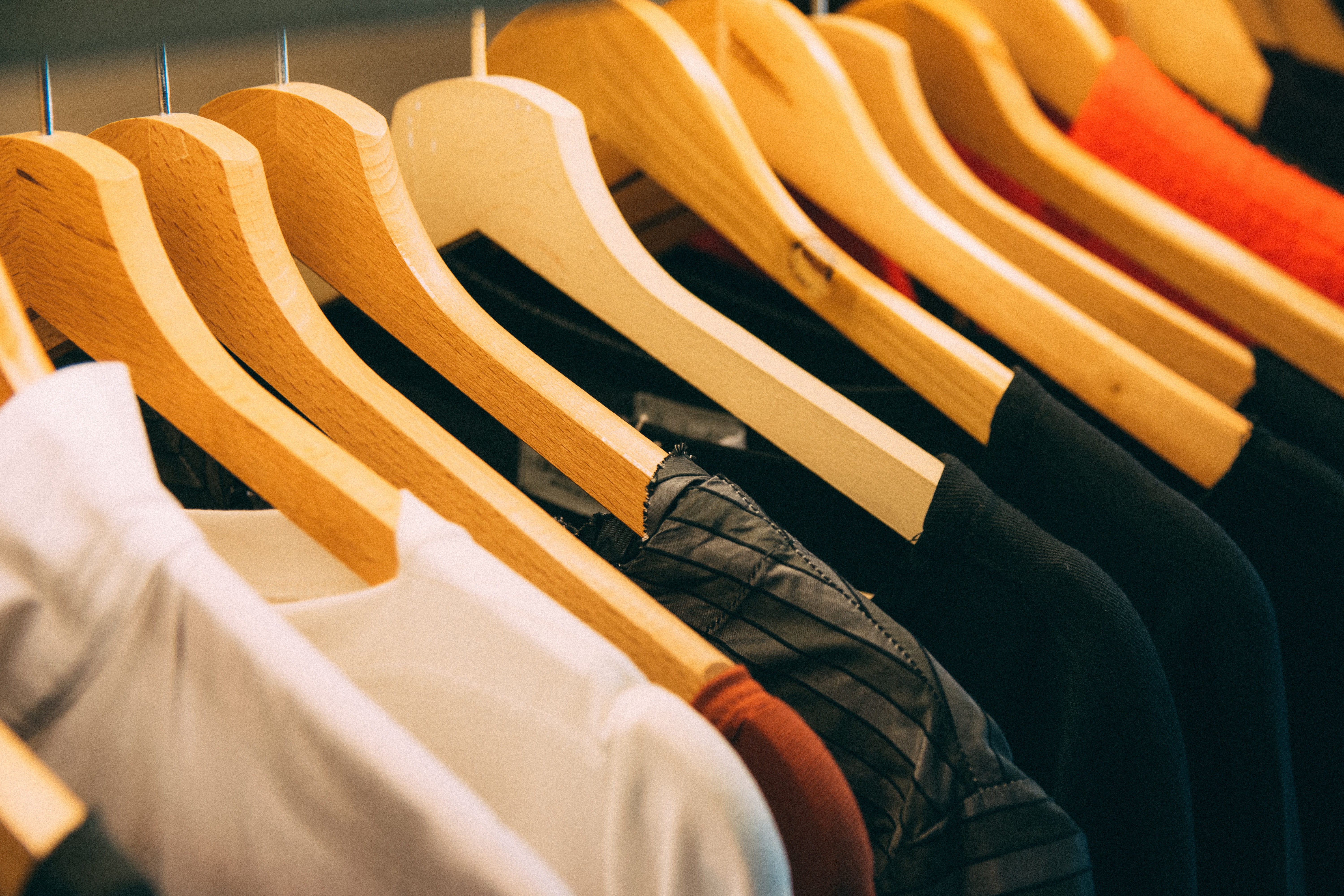 DAY 5- Clothing
Imagine opening your closet to find a personally curated wardrobe filled with amazing items you love to wear. Imagine being able to see all of your clothing choices for the day at a glance, and being able to reach in and take out the pieces you're going to wear without disheveling all of the others. Think of how good it would feel to be able to see all of your shoes and accessories at once, and select the perfect ones for today's outfit.
Now, take everything out of your closet, and put only those items back in. Everything else goes. Everything. Else. Goes! There is no point in owning more than you can store and enjoy. There is no luxury to piles of sweaters with no home, no matter the price on the tickets. There is no joy in a leaning tower of shoe boxes that collapses when you remove the bottom pair, only to discover it's not the ones you really wanted anyway! Unless you have recently changed your diet or exercise routine, if it doesn't fit today, it's not going to fit before it goes out of style. Spend some time editing your wardrobe to the pieces that bring you the most enjoyment today, and let the other pieces go. Your life will only be better!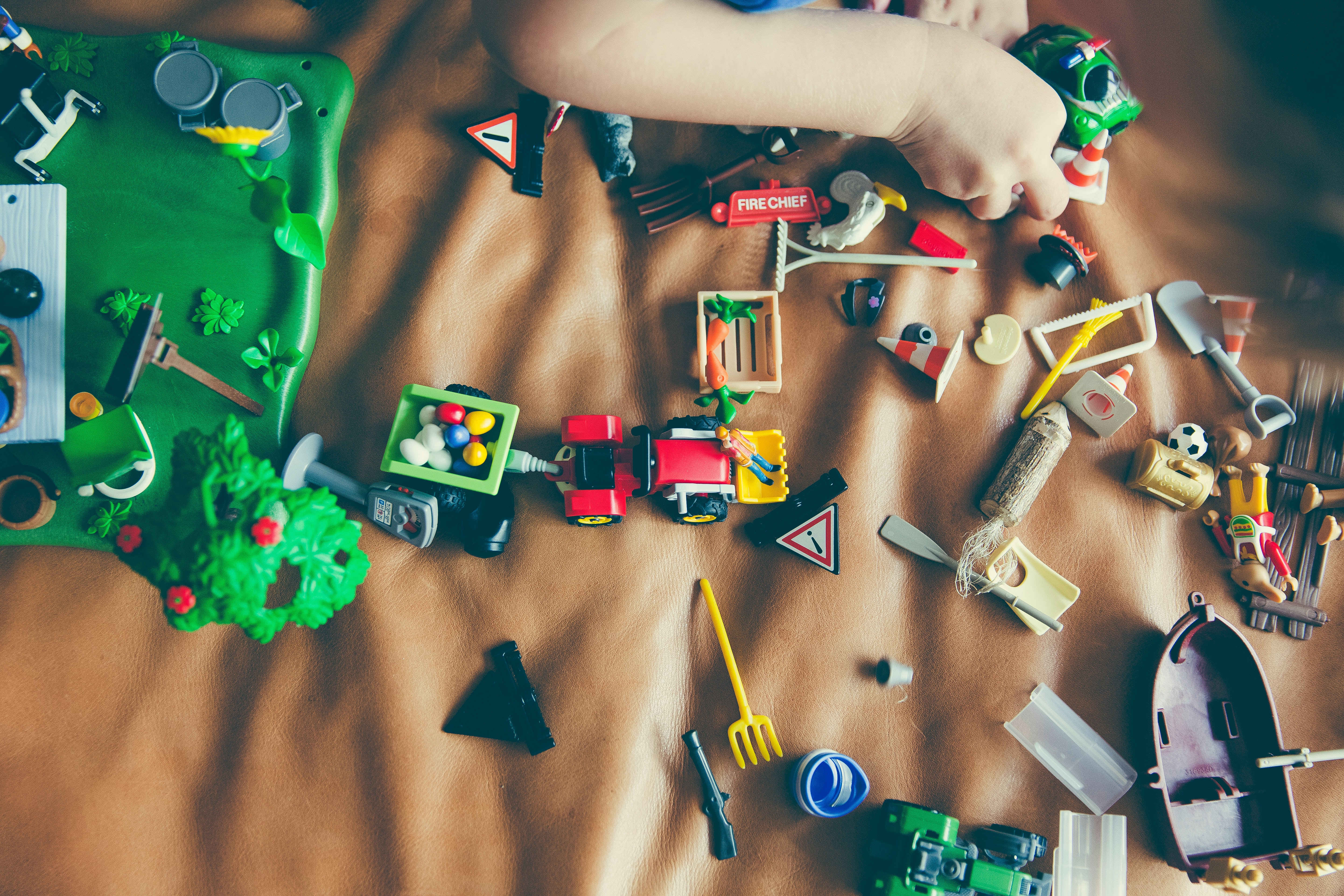 DAY 6- Toys/Games/Sports Equipment
Here's another one we all do: we get carried away by the holiday spirit, and buy toys and games and gifts galore, without giving a lot of thought to where they will go or how they will look. Now that they're here, we feel overwhelmed by "stuff," and feel like our dream of a distinctive, organized home is unachievable. It's not, but it takes a hard edit to make it work. The first step is to determine how much of your home you are willing to devote to toys, games, and the ensuing clutter. Do you have a game room, or just a game closet? Once you know how much space you have, then you have to prioritize how you will use it. In the kids rooms, the more toys they have in their closets, the less room they have for clothes. Are they mature enough to own that decision? Then let them! If they are too young for that, you'll have to determine how much you're willing to devote to each category- but once the decision is made, stick to your guns! Don't let a category outgrow it's designated space- and when it does, it's time to purge and edit! The purge process is the same for anything- trash or recycle anything unusable, and donate items that are usable but don't rate high enough to take up the space.
So there's the first week! Take a day off, and come back next week and we'll tackle the rest!