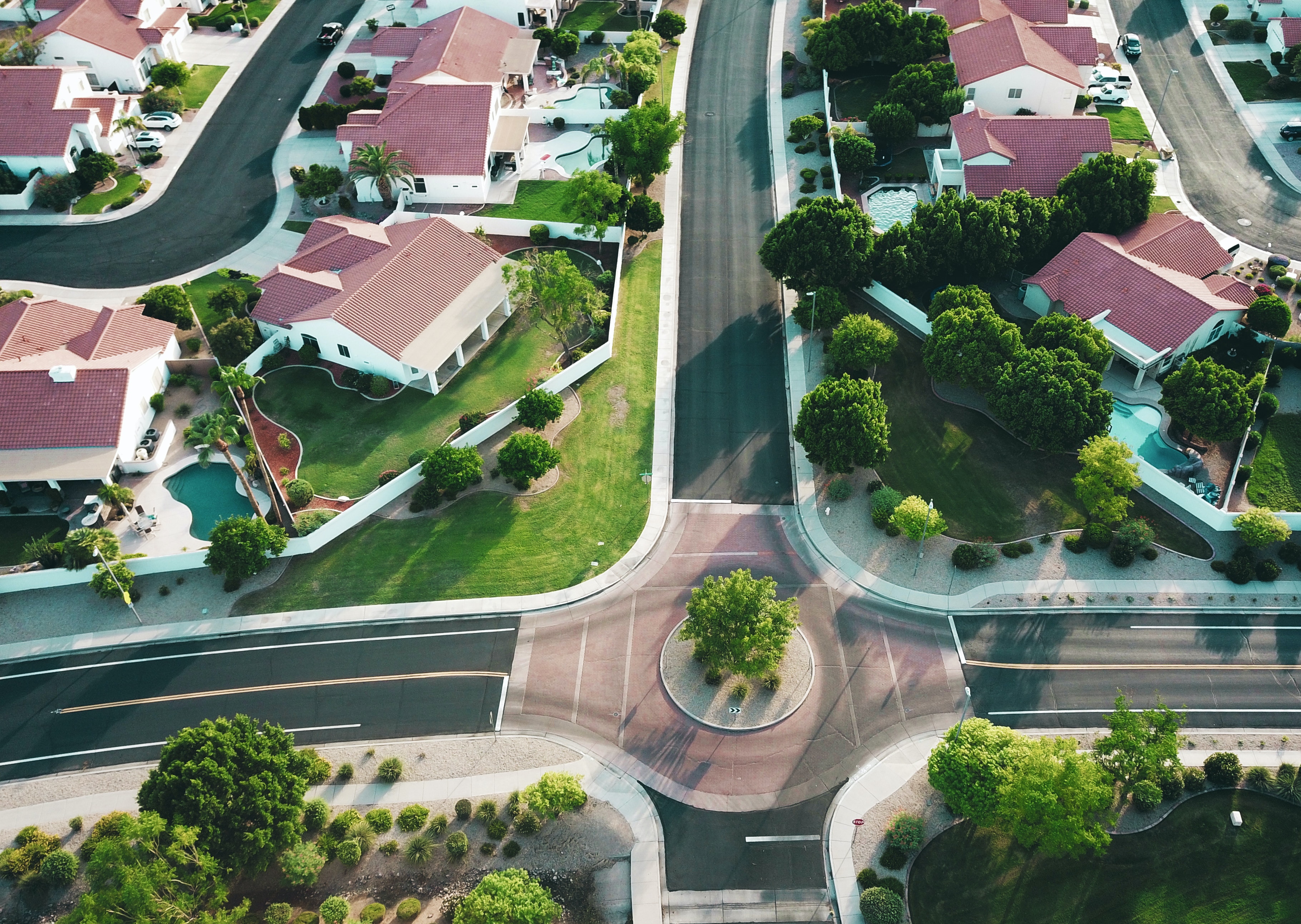 Since the beginning of the coronavirus pandemic in 2020, home prices have risen consistently. Unreliable supply chains and tight labor markets have significantly reduced the number of new homes built, and since buyers of new homes typically vacate existing homes, resale inventories have been significantly reduced as well. In Texas, an influx of new residents has meant that most cities and neighborhoods have seen demand increase while supplies remain low.
In Houston, the average home price has risen to $383,807. In a market this large, prices vary widely between city and suburb, and you may wonder if there are any affordable options left in town.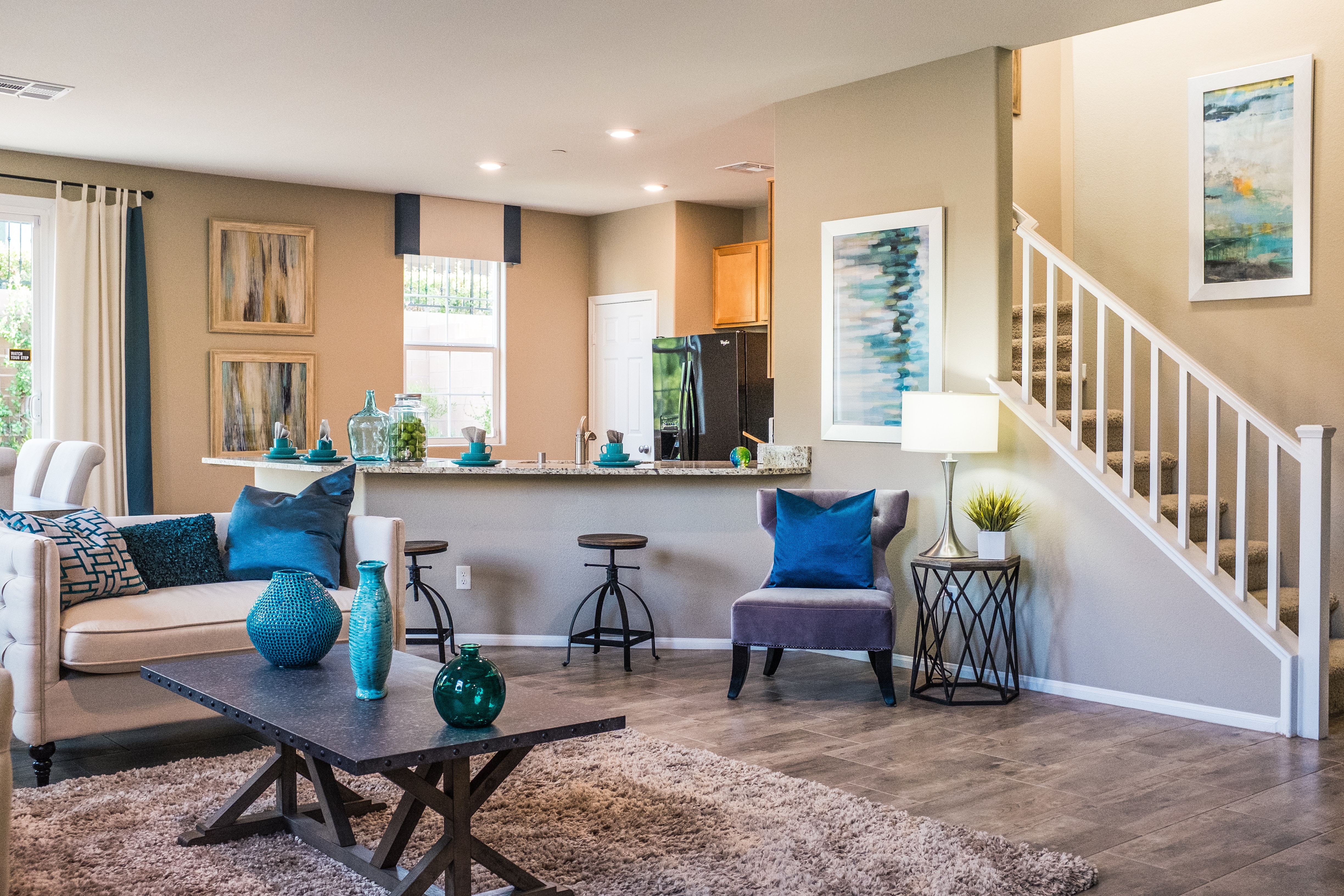 Obviously affordability is a sliding scale, and neighborhoods closer to downtown will generally demand higher prices, all else being equal. Anyone familiar with the market knows that you get more house for your money the farther out you go. So, what are prices like in Houston's in-town neighborhoods? Is there anything that could be considered "affordable." How much will I have to pay to own a home in Houston, and how far out will I have to go to find something that will work for me? I've reviewed the data for a handful of neighborhoods where I've worked over the past year, so in my next couple of blog posts I'm going to share my findings and what I know about the neighborhoods.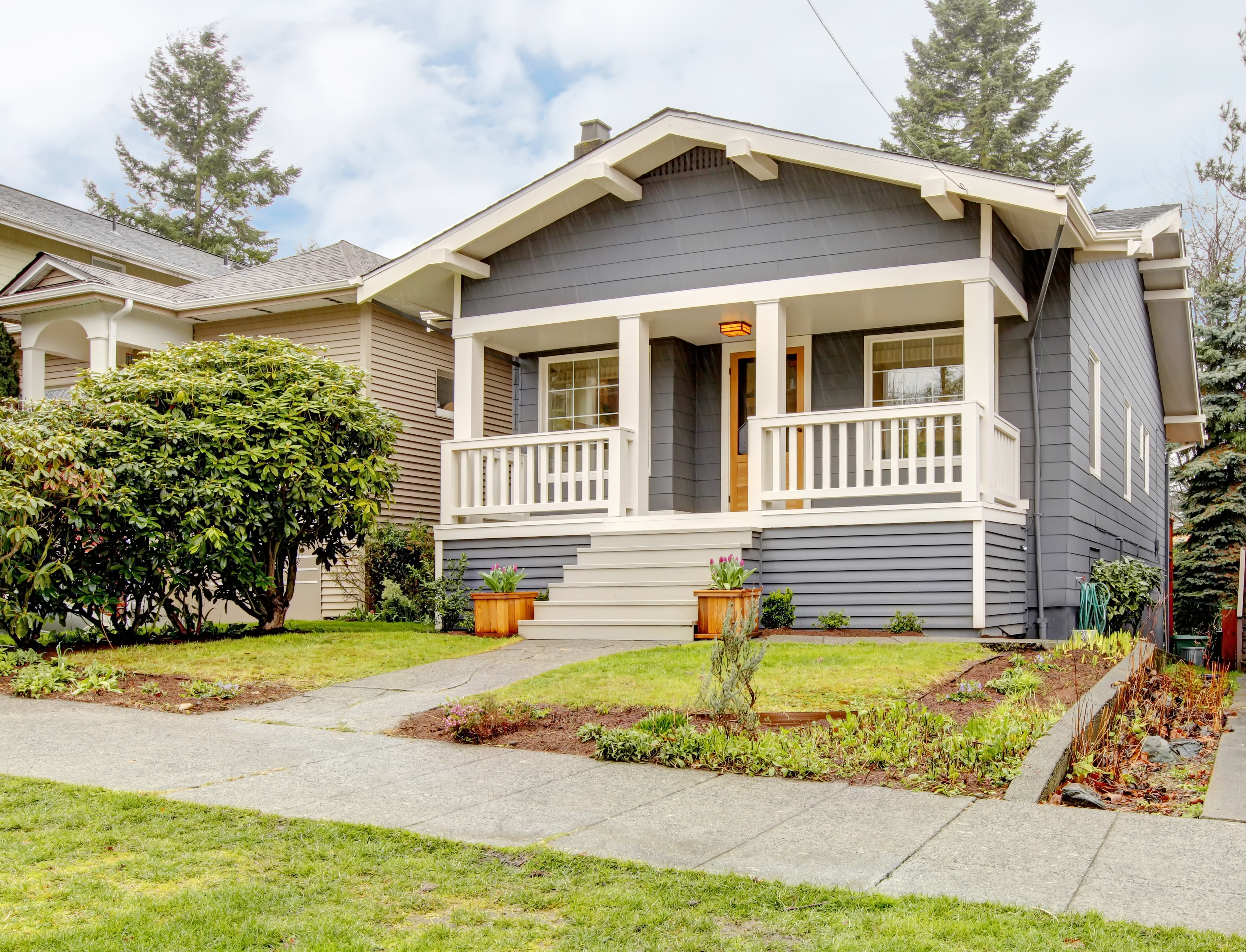 I'm going to start with a look at neighborhoods where you can still find an average price point of less than half a million dollars. Of the neighborhoods I've reviewed, 9 areas come in with an average price of $500k or less, and the price per square foot varies a great deal. Let's start with a neighborhood that I was surprised to see rank so well on my list.

Oak Forest
Oak Forest is the extension of its much more expensive neighbor, Garden Oaks, and is sometimes addressed as one market area by the reference GO/OF. There are some significant differences, however, that make it the more affordable alternative. Starting at Ella Boulevard and sprawling west to US 290, Oak Forest was developed in 5 sections identified as A,B,C,D, and E. The Houston Association of Realtors® recognizes each market area individually, and, as you may expect, the areas farther out tend to have the lower price per square foot. Unlike its more gentrified neighbor, Oak Forest still offers many original residences, most built in the late 40's and 50's. While these home were very modest relative to homes built later, they are generally larger than the bungalows and cottages built before them, and are on larger lots with driveways, carports, or garages. The original homes were usually one level with 3 bedrooms and one bath, but many have been remodeled over time to include an additional bedroom or bathroom. Because of their relatively simple rooflines and large lots, these home can be great subjects for renovation and expansion, allowing their original character to be maintained while providing more space and modern amenities. The average price for a home in Oak Forest (D) is $337,287, making it one of the more affordable neighborhoods within the beltway.

Northside Village
At the time that Garden Oaks and Oak Forest expanded Houston's suburbs farther west from the Heights, Northside Village developed north of Downtown as the population grew. Immigrants from Germany, Italy, and the rest of Europe settled first in what we call "Near Northside," and as their desire for more space and a more suburban lifestyle increased, they moved northward to establish neighborhoods north of Cavalcade, between Fulton and Irvington. Immigration patterns changed drastically after WWII, and this neighborhood soon became home to a steady influx of immigration from Mexico, Central, and South America. While the area still has a distinctive latin flair (and boasts some of the cities most authentic and delicious ethnic restaurants,) rising prices in Montrose, the Heights, and Downtown have brought a vibrant, artistic vibe to the revival of the area. The addition of light rail service along Fulton and Irvington makes this one of the few neighborhoods accessible without a car, and the walkable streets offers plenty of options for dining, shopping, and entertainment. The average price point of $357,098 represents $249/sf, as many of these home are smaller and fewer have been expanded. The area is enjoying an investment frenzy as buyers seek renovation subjects for residences, flips, rentals, and AirBnB's.

Spring Brook Village/Timberline
Did you expect to see new construction on the list of Houston's more affordable neighborhoods? It's true, and I'm addressing these 2 areas together because they are very similar in style and location. Spring Brook Village, sited near Clay Road and Gessner in Spring Branch, is a recent development by Meritage Homes, replacing a derelict, eyesore of a golf course with a collection of townhomes, patio homes, and executive homes that represent the first significant new development in the area since the 1970's. In addition to all-new construction, Meritage has included amazing amenities like a clubhouse, waterways, hiking trails, and other recreation facilities usually only found in much larger communities. Timberline, on the other side of the beltway, offers numerous, smaller communities of townhomes and patio homes developed by some of Houston's best-known builders, as well as some older properties begging for renovation. Just north of I-10, west of Brittmore, this location is minutes away from Memorial City and City Center as well as all of the Energy Corridor offices, and has quick access to both airports via the tollway. The average list price for both communities is about $460,000, and continued development gives you the opportunity to select colors and finishes if you don't mind waiting for the build. Otherwise, there are inventory homes available.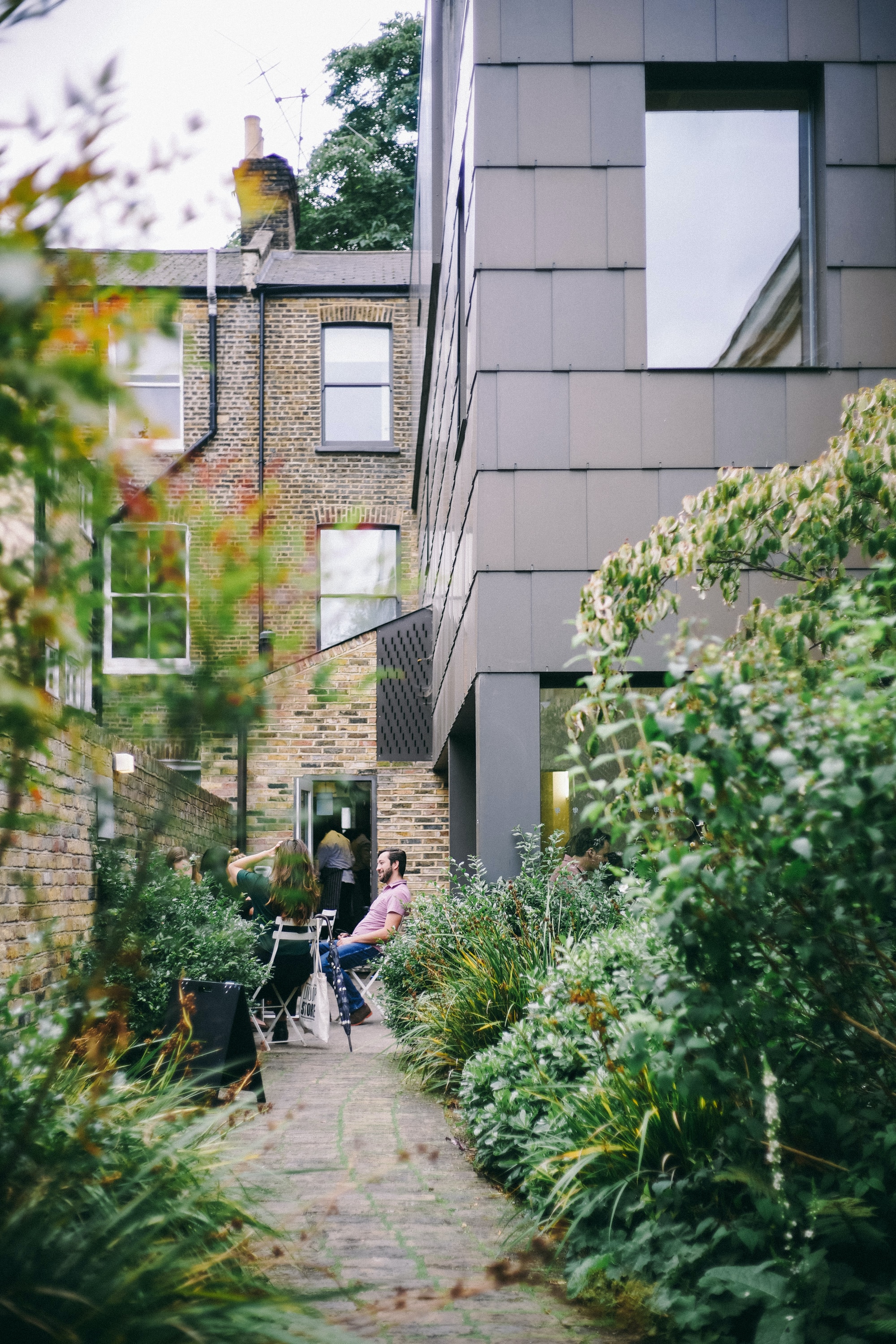 Rice Military/Cottage Grove
I'm going to take these 2 neighborhoods together as well. While they each have unique properties that make them special, they are similar in terms of location and value. Being sited on either side of Interstate 10 just east of Memorial Park, the adjacency to downtown and the Medical Center makes them popular with young professionals. Rice Military, known as such because the entire area served as a military base during WWII, runs between I-10 and Washington, and is often called "the Washington Corridor." Home to an ever-evolving array of eateries and nightlife, Rice Military has been largely re-developed through the 2000's to be the sought-after neighborhood for the young and young-at-heart who want to be in the center of the action. An eclectic mix of apartments, townhomes, and single-family residences means there's something for everyone in Rice Military. Conversely, Cottage Grove, on the other side of the freeway, is largely single-family residential and townhomes, with narrow streets, not a lot of traffic, and sense of calm in the middle of the city. Nearby access to the cities vast bikeways and hiking trails provides access to exercise and outdoor entertainment, and the convenient location near the convergence of I-10, I-610, and US 290 give quick access to all parts of the city. Average prices in the neighborhood fall around $440,000, and there are still a few areas being developed if you're looking for new construction.
Shady Acres
Rounding out our list of neighborhoods <$1/2mil is Shady Acres, just west of the Heights and North of Cottage Grove. 20 years ago, this part of town was a rag-tag mix of repositioned cottages, converted offices, corrugated warehouses, and a bevy of body shops and garages. As prices in Montrose and the Heights soared in the 90's, builders looked for vacant land near the city, and found plenty in Shady Acres. In many cases where the land wasn't vacant it was underutilized, so the savviest developers collected adjacent parcels to give themselves space for efficient, profitable development. While some builders tried to keep a nod to the Heights neighbors with period-esque design details pasted on, the garage majal prevailed, as a drive down any street will reveal. This area is full of developments that I call, for lack of a better term, "six-packs," which are six (or more) patio homes built on either side of a common driveway, often with a shared access gate. This efficient use of space allowed builders to get the maximum use of the space, providing affordable homes with a sense of privacy in a neighborhood people loved. It was hugely successful, and with the influx of residents came an influx of dining establishments and nightlife. 20th Street is the center of Shady Acres living, with patio dining and outdoor events packing them in (or out, as the case may be!) Walkable, quiet, and convenient to all, there's a reason why these 2 and 3 story townhomes and patio homes have proven so popular with young professional families. With an average price point of $494,278, Shady Acres is a popular option for folks who want to be near the action... if not right in the middle of it!
That's my list of Top Neighborhoods Under Half a Million. Watch for my next post, where I'll cover the most desirable areas where you can still buy for under $1mil!
If I haven't covered your favorite neighborhood, call me out on it! Send me an email at george.burch@kw.com and let me know what area you'd like to see!