Last week we explored neighborhoods within the city of Houston where you can still find homes priced below $500k. This week, we're going to look at the next pricing tier: homes between $500k and $1mil.
Spring Branch
The part of town commonly called "Spring Branch" actually covers so much ground that the City of Houston divides it into 4 distinct "Super Neighborhoods" for city planning purposes. Comprised of Spring Branch North, SB Central, SB West, SB East, and Westbranch, the area includes everything from extensions of the Memorial Villages in the southeast corner to new townhomes developments in the northwest part. Looking at averages for an area this large can be confusing, with larger homes in Spring Valley selling for several million, while mid-century homes in the middle of the neighborhood can still be found for less than $400k. The average home price is around $600k, representing $251/sf. The area is enjoying a resurgence of investment in infrastructure and amenities. With much of the area developed during the 1970's, many homes are reaching the 50 year mark and are ripe for renovation and expansion. While there are tear-downs happening in some places, much of the neighborhood has been managed by HOA's since their beginnings, with deed restrictions in place that help maintain each block's character and style. Convenient to I-10, the Beltway, US290, and the 610 Loop, Spring Branch offers a suburban feel with urban convenience.
The Heights
Once home to tidy blocks of 2 Bedroom, 1 Bath cottages and a few larger bungalows, the last 50 years have seen the Heights leap forward into modern times with the construction of larger, modern houses and more commercial amenities. The central core of the Heights proper is now protected by preservation laws, so fewer of the original houses are being destroyed or removed. Still, with builders wanting to get as much house on the land is possible, they are sometimes remodeled and expanded beyond recognition. Thankfully, there are some very skilled restoration specialists that do a great job of preserving the most valuable structures. Outside of the protect area, bulldozers have been a common sight in the Heights as older, poorly maintained building have been razed to make way for new construction. Because the prevailing lot size of 5000-7000 square feet is relatively small, stairs are the order of the day as developers build 2,3 and even 4 story homes to provide the amount of space required by today's buyers. The best of these are quality builds with a nod to tradition; the worst are garage-majals with no distinctive qualities. Because it's so close to town, and now bustling with eateries, bars, and breweries, prices have soared to an average of $905k. At $373/sf, it's the most expensive land on my review, but for the money, you get walkability, culture, and convenience.
Montrose
As one of the oldest residential neighborhoods in Houston, Montrose has seen many booms and busts over the years. During the 1960's the neighborhoods small apartments and rentals attracted an eclectic mix of students, artists, and beatniks, and during the 1970's became the the center of Houston's fast-growing LGBTQ scene. In this century, the lure of hip and trendy restaurants, world-class museums, and near-town convenience has attracted more well-off homebuyers than the past, and builders responded by building wherever they could. Close-together homes with no front or back yard mean low-maintenance for frequent travelers . The neighborhood is highly-walkable, and the parks along Buffalo Bayou provide plenty of opportunities for outdoor fun. While new construction prices can rise into the millions, there are some more affordable resale properties, bringing the average price to about $602k. Because so many of the homes in Montrose take advantage of vertical space, the average $/sf is 249. With new high-rise developments opening now, and more in the planning and construction phase, Montrose will cement it's position as Houston's most densely-populated urban neighborhood.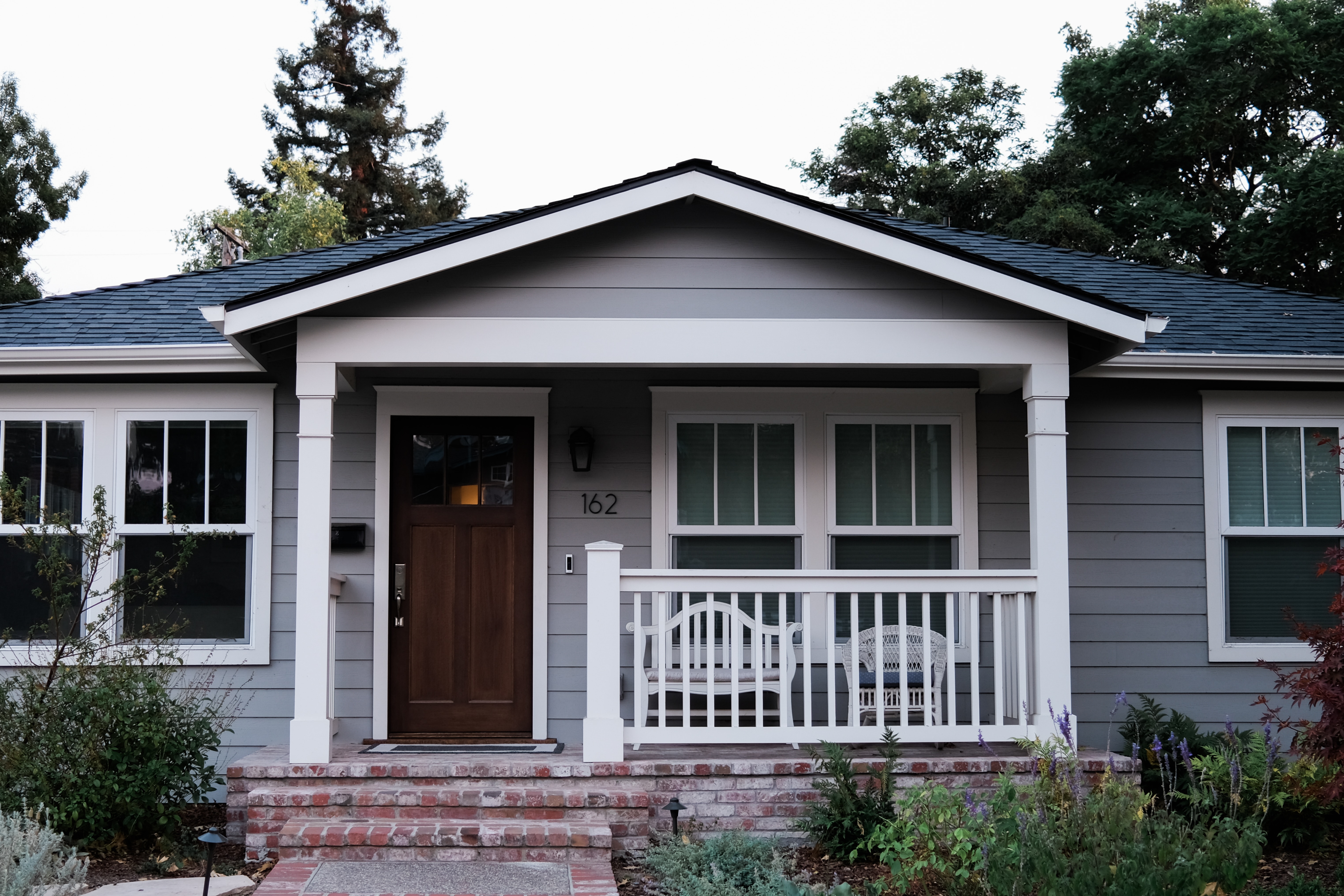 Garden Oaks
Garden Oaks has seen tremendous increases in value over the last couple of decades. Builders and buyers covet the large lots, and remove the small, cramped saltboxes built in the 30's, 40's, and 50's to make way for larger homes with modern features. It's one of the fastest markets in the area, and it's not an enormous neighborhood, so buying here may take some patience. Those who do will be rewarded with a convenient, close-in location, excellent schools, and an ever-growing assortment of shops and eateries. Average prices in Garden Oaks are around $835k. At $300/sf, Garden Oaks has become some of the most expensive residential land in the city.
Shepard Park Plaza/Candlelight Plaza
While still somewhat expensive, Shepard Park Plaza and its neighbor, Candlelight Plaza, are more affordable than their trendy other trendy neighbor, Garden Oaks. These neighborhoods, developed in the early 60's on a network of looping roads and cul de sacs, provided an escape from the growing city traffic and fast streets. Unlike Garden Oaks, where teardowns and new builds have become the norm, many of the homes in these neighborhoods are being remodeled on their original footprints. This was the era of slab foundations, but most have been well maintained and offer years of additional service- just be sure to get a thorough inspection. The large lots have room for pools and additions, but remember to check with the HOA for deed restrictions if that is your plan. These homes are worth the investment, and a strategic remodel can add significant value. The average price in Shepard Park Plaza is $654k, coming in at just under $300k/sf.
Timbergrove
West of the Heights and Shady Acres is Timbergrove, an expansive neighborhood flanking either side of White Oak Bayou. Because of it's proximity to one of Houston's major drainage waterways, some areas have a history of flooding, so check the flood maps and elevation certificates if you're considering a property near the bayou. Most of the homes were built on raised lots to prevent problems; just make sure you research the history and speak to your insurance agent before buying. Those who do their research will be rewarded with an amazing location with direct access to the City's expansive bayou playground, with hike and bike trails running right through the middle of the neighborhood. In addition, 18th Street provides quick access to all of the popular restaurants on 20th Street and the North Shepard Corridor. The homes are on large lots, and many have been updated, some with pools. The average home price in Timbergrove is $605k, $299/sf.
All of the neighborhoods are fast markets, so finding the perfect home may take time and patience. For those who are looking to remodel for a customized finish, all of these areas have prime targets. If you're looking for something turnkey, there are high-quality renovations on the market, as well. If you need help navigating this tight market, give me a shout! I'm happy to help you find the perfect spot!