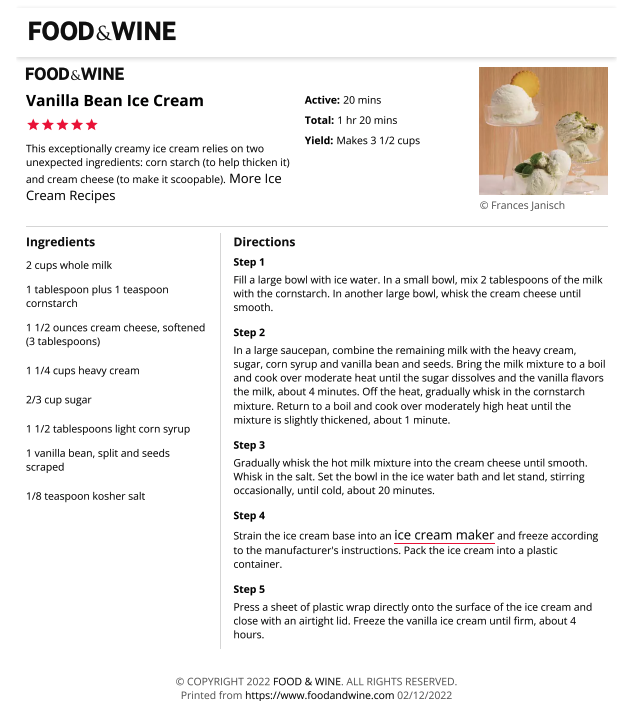 This recipe is not mom's, or mine- as you can see, it's from Food and Wine magazine. I'm sharing it because it is such an AMAZING, simple, foolproof recipe that will make you want to make ice cream over and over again!
It has 2 "secret" ingredients- cornstarch and cream cheese, in place of egg yolks. This eliminates the process of cooking and potentially curdling a custard, while still keeping a creamy mouth feel and delicious taste.
This is one of the few recipes I make with real vanilla beans. They are pretty expensive- at my local grocery, they are about $6 a bean! Luckily, the recipe only uses one, and although I was originally dubious that it would be enough, one bean is plenty to make a rich vanilla flavor!
I've had an ice cream maker for years that I rarely used, but I got interested in this while watching all the cooking and baking shows on Netflix. I would see, time and again, that these people would have epic ice cream fails, even though they should have been able to pull it off! It can't be that hard, right?
Truly, it's not. There are 2 reasons they fail on the cooking shows. First- they generally use compressor-type ice cream machines. While they are super convenient, they are expensive, and they are not at fast as other types. The old fashioned bucket-and-ice type is nostalgic, but unless you're making a day out a summer outdoors, they are not really all that convenient. The other reason for failure is that they don't get the mixture cooled down before they put it into the machine. (See step 3!)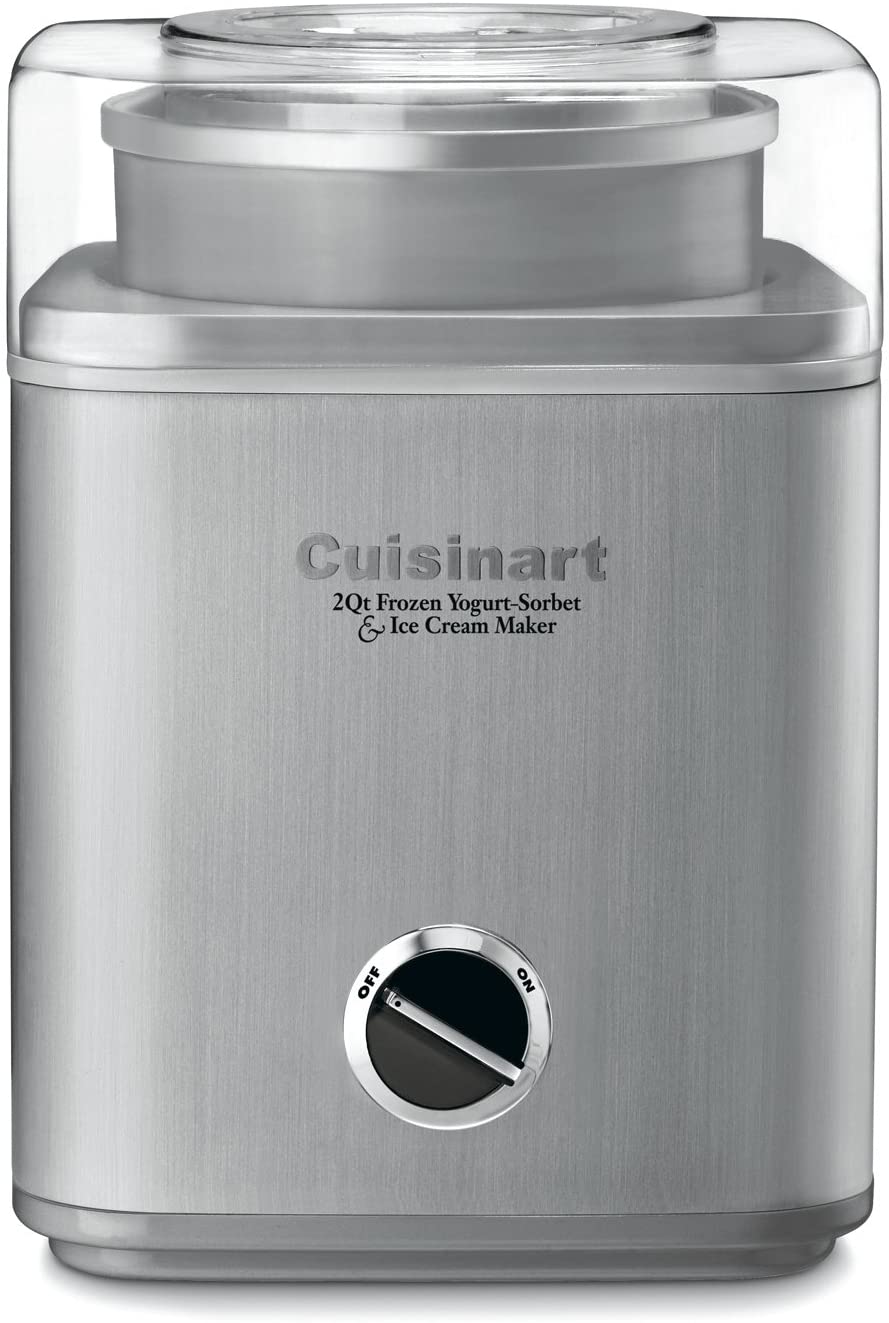 The best ice cream maker, I have found, is the type with a removable insert that you place in the freezer the night before. There are many makes and models, but they generally cost less than $100, don't take up a lot of room in a cabinet, and are super-fast and easy to use. Once you mixed and cooled the ingredients, you just grab the insert from the freezer, dump in the mixture, stick the whole thing into the machine and turn it on. In less than 30 minutes it will produce a beautiful soft-serve consistency. If you want it firmer, pack it into a container and freeze it until it's a firm as you like. If you freeze it solid, just take it out about 10 minutes before serving and it will scoop in beautiful orbs ready to fill your cone or bowl, or top you favorite pie or cobbler!