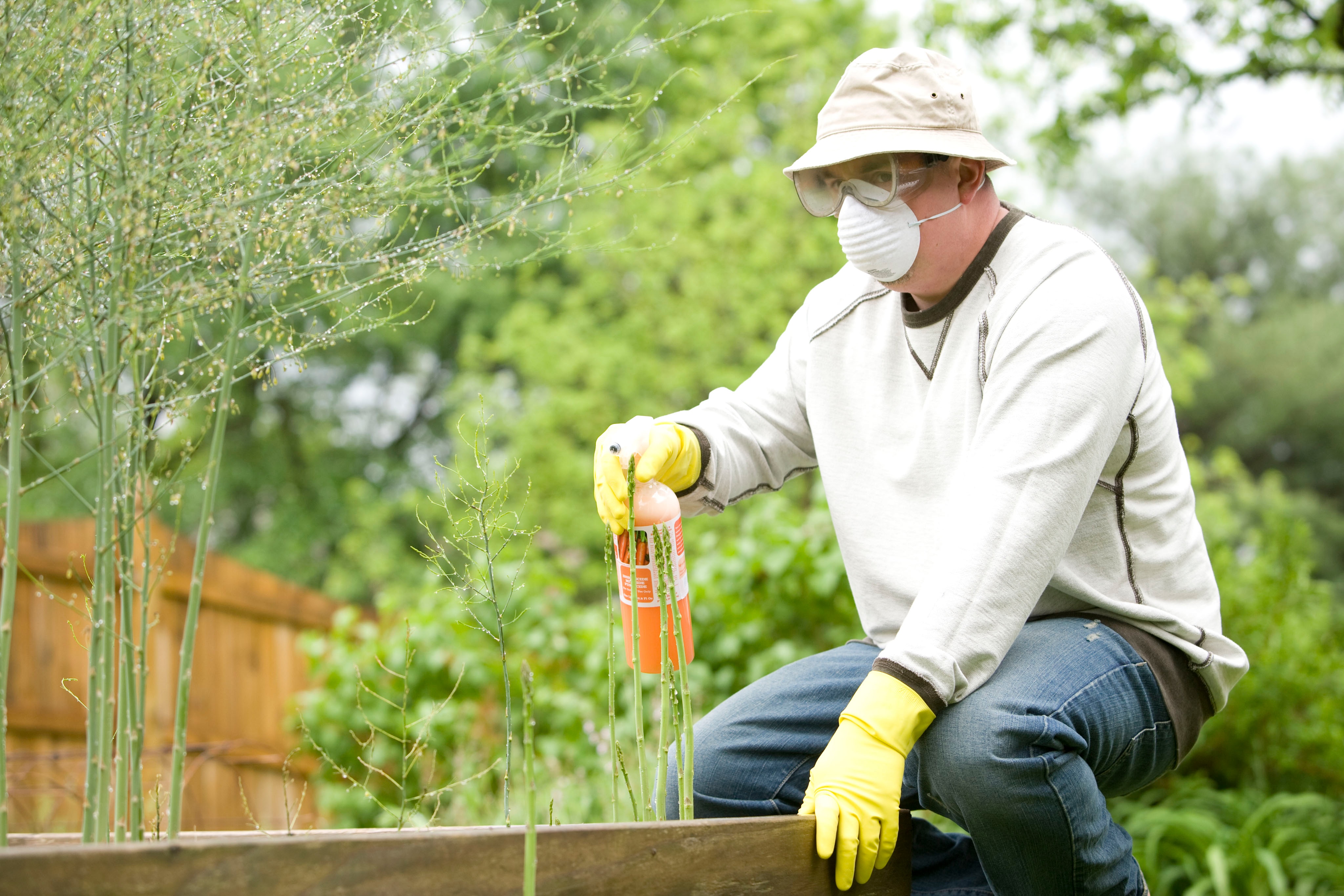 Termite control and repair in the US is big business, costing homeowners in excess of $5 billion annually. You can bet with the Gulf Coast's warm weather and damp climate, Houston homeowners contribute inordinately to that statistic. With treatment and prevention being such big business, you may be wary of smooth operators who promise to rid your home of these pests forever. While it's smart to ensure the use of experienced, licensed professionals, the truth of the matter is that homeowners in Texas should have regular termite inspections, and should carefully consider any treatment protocols offered. As a Realtor, I recommend a WDI (Wood Destroying Insects) inspection for all of my buyers. The presence of WDI does not have to be a deal-breaker, but it should be addressed during the due diligence period.
Here in Texas, there are 2 distinctly different types of termites with an appetite for our homes. Native eastern subterranean termites, as well as imported Formosan termites, are by far the most common, making of 95% of termite infestations nationwide. They love Houston's warm, most climate. For years, historic areas like the Heights and Montrose have also battled with drywood termites, which have now swarmed to many parts of the city.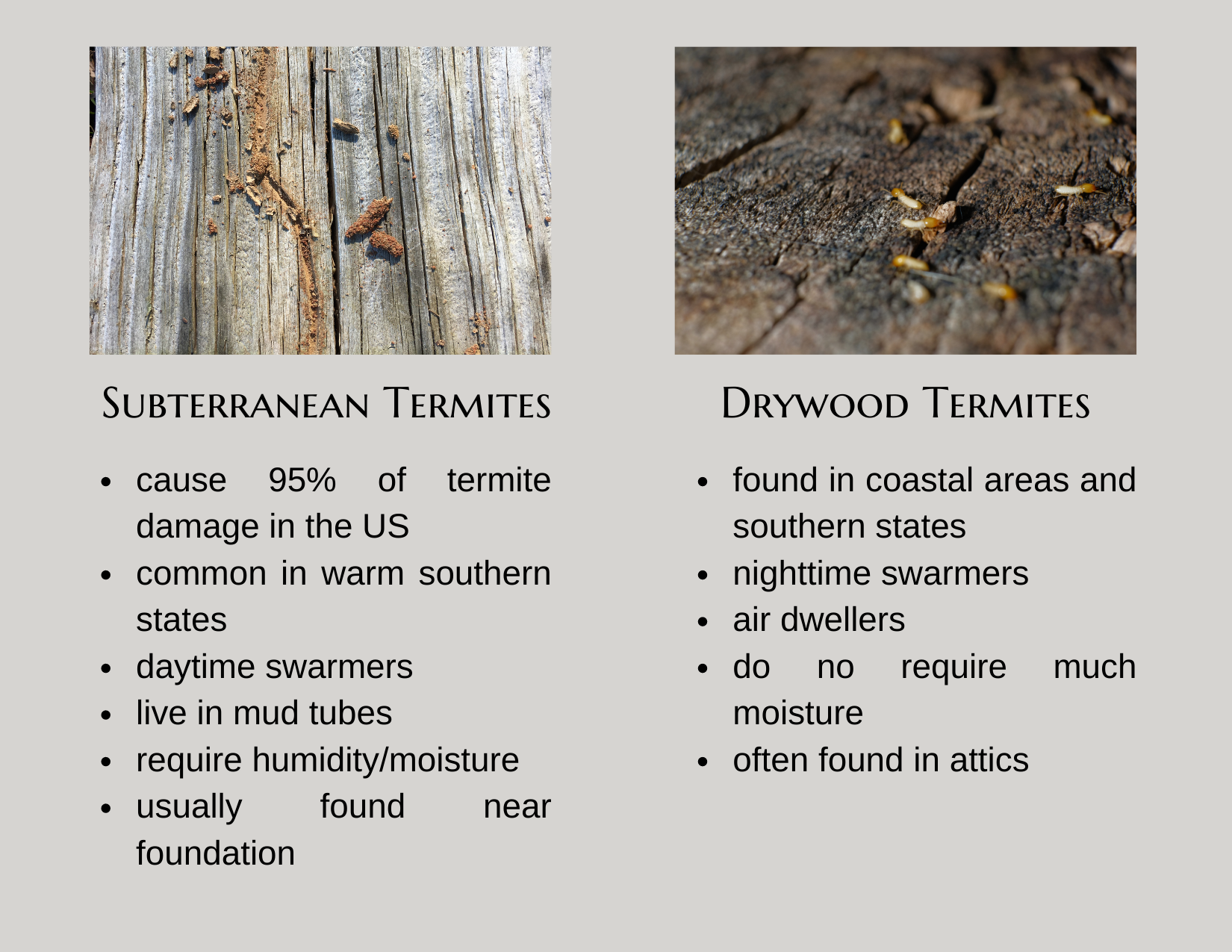 Subterranean termites are veracious eaters, and come up into your home through the soil. These tenacious bugs will scout out tiny cracks and openings where your home connects to the foundation, and create long, mud-like tubes to travel between the ground and the wooden framing in your home. Once they have access to the wall studs and framing members, they can travel rapidly through the voids within your walls and ceilings to find almost endless supplies of the wood they crave.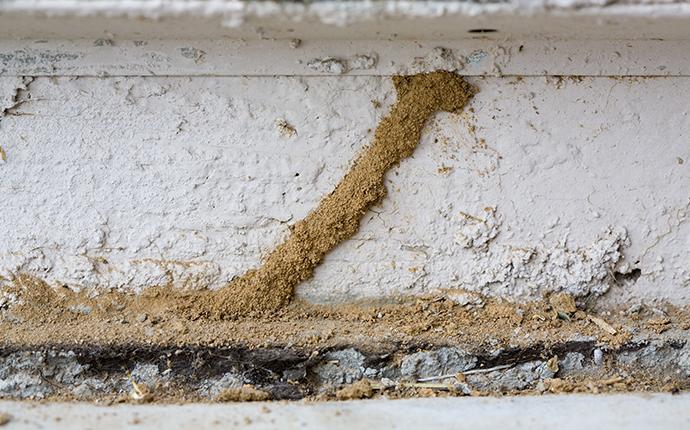 If you see daytime swarms of flying insects during the spring and summer months, there's a good chance they are subterranean termites. Follow your home's foundation around the perimeter, looking for signs of mud tubes that are a sure sign that termites are present. Pay particular attention to areas where soil or mulch touch the siding of the house. If you see signs of activity, call your pest control company for an assessment.
Drywood termites swarm at night, and may be harder to detect. Drywood termites often enter your home between pieces of siding, or between siding and trim, where they can breed and feed undetected. While they have spread to all parts of the city, be especially vigilant if you live in the Heights, Montrose, or other areas that have traditionally been home to all-wood structures. Anyone who lives in these areas should plan on regular termite inspection and prevention.
If you live in a brick or cement-board home, don't be fooled into thinking you are immune to termites. These hungry critters don't care what the exterior of your home is made of- they are planning to hide underneath the siding and eat your frame and studs undetected. Many brick homes, including my own Heights brick bungalow, have been significantly damaged by termites because their work was undetected within the wall.
The Houston Chronicle offered this excellent article offering tips for checking your home for termites.
So what happens when you suspect a termite infestation?
Obviously, you'll want to call in a professional. This is NOT a place for DIY applications! A professional termite remediator can determine the type of termite you are dealing with, the size of the infestation, and the damage that's been done. Most pest control companies can deal with subterranean termites; they are ubiquitous to south Texas and there are different treatment options to consider based on the situation. For drywood termites, you're likely to need a fumigator. I spoke with Chuck Domel at Coastal Fumigators about a termite infestation at a recent listing, and he told me that for drywood termites, tenting and fumigating the structure is the only way to ensure that every termite is eliminated and the colony won't come back. Even with treatment, there's no way to prevent them from coming back. Since homeowners policies don't generally cover damage from wood destroying insects, your only protection from the expense of regular treatments is a termite service plan. You can find Chuck's contact info on my Resources for Sellers and Buyers page.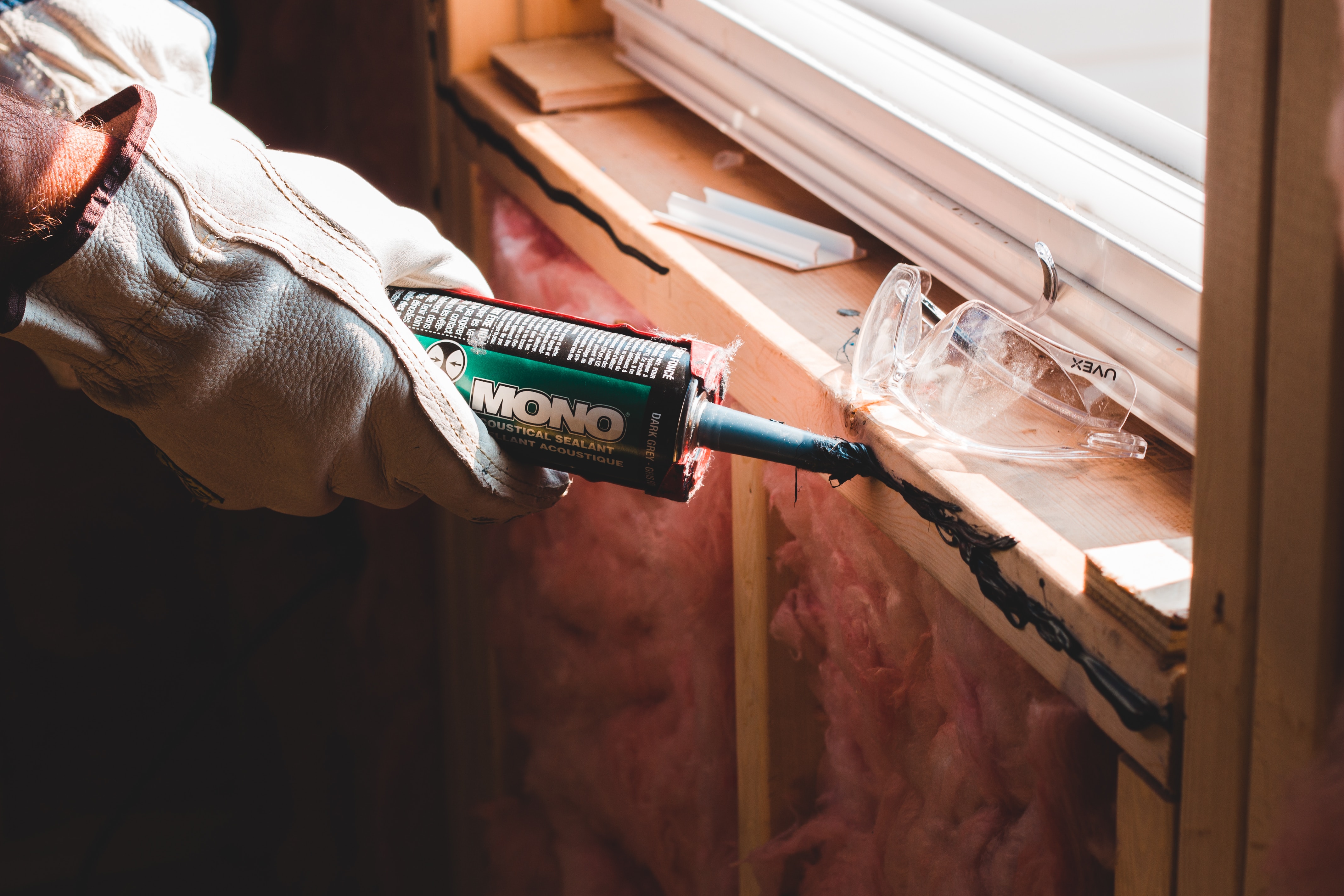 While your exterminator or fumigator is helpful in eliminating the pests, you're going to need a contractor to help you assess and repair the damage. Because so much of the potential for damage happens within walls a ceilings, it's important to have a contractor evaluate the structural integrity of your home. This may require the removal to sheetrock or siding to expose potentially compromised framing members. Having been through this myself as a homeowner, I can personally vouch for the contractors listed on my Resources page. Juan Jimenez of C House Renovations helped me evaluate the extent and location of damage, and was able to reconstruct the framing, remove the damaged wood, and restore the wall surface to like-new condition.
If you suspect termites, don't wait! The more time they have, the more they will eat, and the more damage you will incur in the long run!