If you've ever wondered about the process of re-plastering a swimming pool, here's your chance to follow along as the professionals from A Plus Pools of Katy, TX, renovate the pool here at LaRiata. The process begins by pumping out the water with a gas-powered pump. Once the pump was set up and running, the guys went straight to work chipping off the old tile and loose plaster. In most renovations the surface is chipped back to sound plaster, but after a few phone calls back and forth with the contractors, it was determined that there is no sound plaster at LaRiata- so it all has to come out!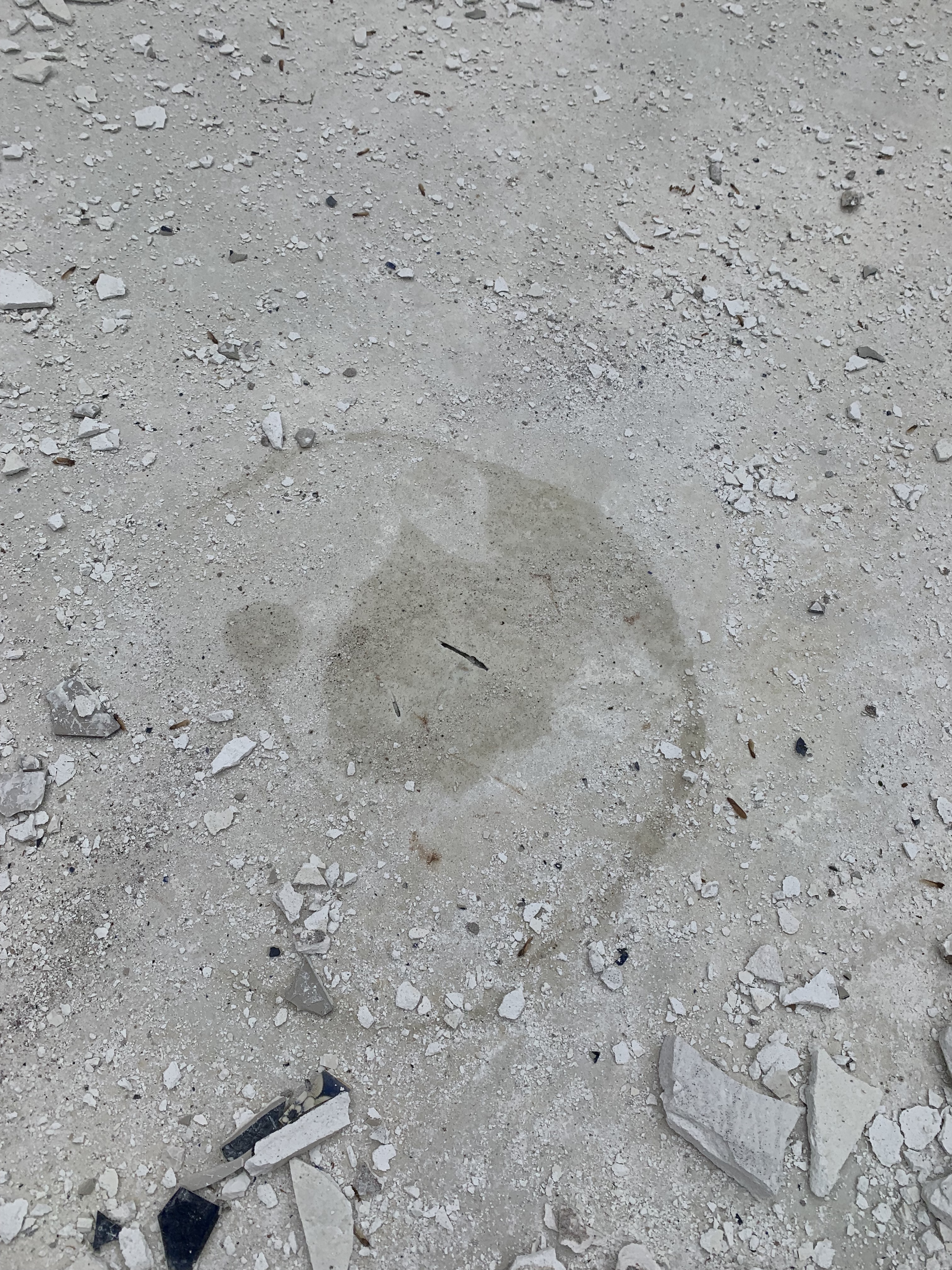 This picture sums ups the situation pretty clearly. What you're looking at is the bottom of the pool after it has mostly dried out at the end of the day... you can see the chips of plaster all around that have been chiseled from the walls. The darker circle is the edge of a huge bubble in the plaster, where water has gotten underneath and separated the plaster from the gunite base of the pool. The dark gash in the middle of the wet portion is where the technician tapped the bubble with a hatchet to show me how bad it was. The plaster easily gave way, and you could hear water slosh underneath the thin membrane of plaster.
This is a sure sign that this project needed to happen sooner, rather than later! Over time that plaster would have chipped away on its own, leaving an ugly blemish on the surface of the pool, but worse, leaving the subsurface exposed to water, which will wear it away and cause a hole if left unchecked.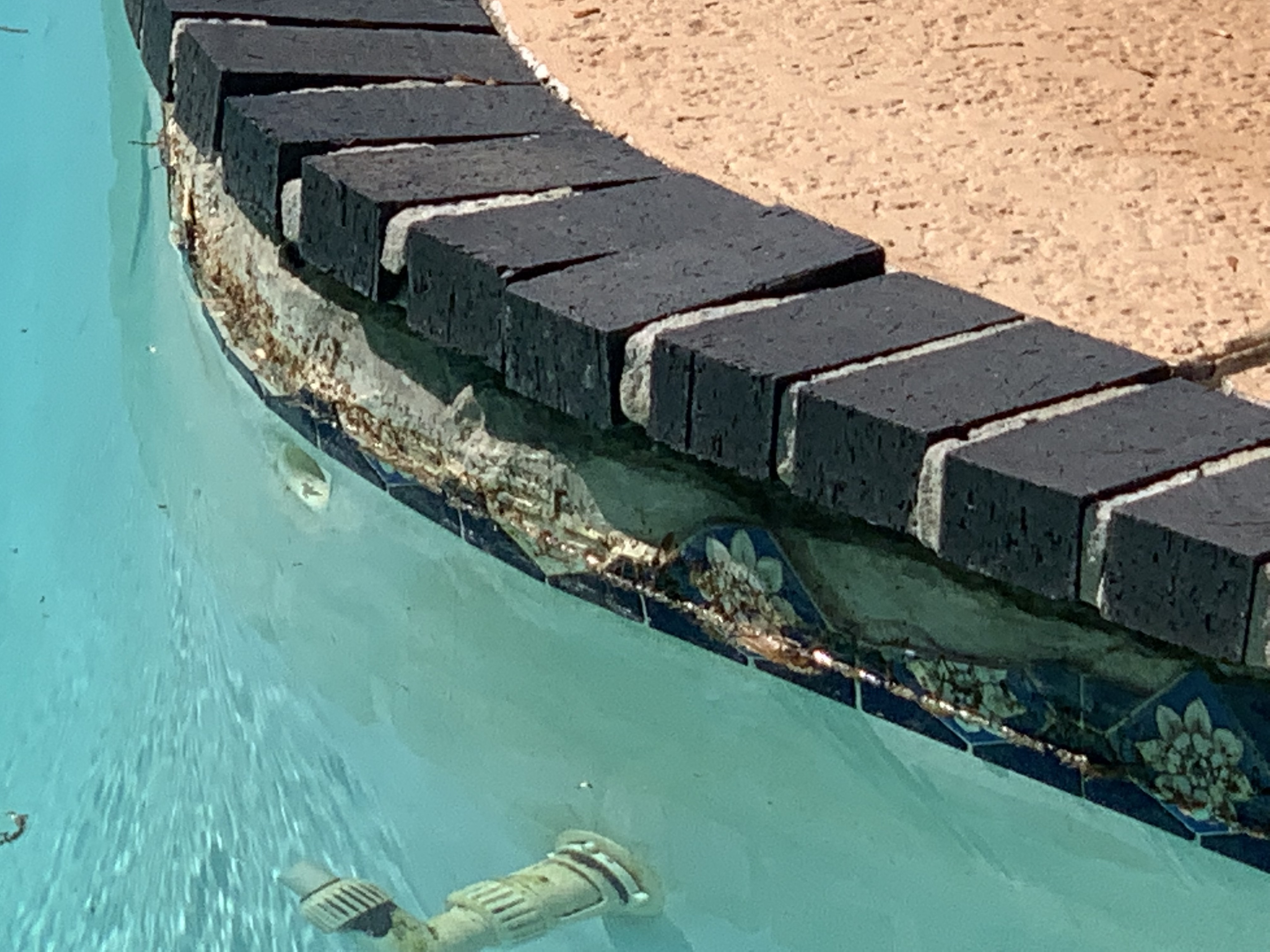 The other sure sign that there were renovations due are these missing tile at the water line on the outside curve near the stairs. These had been poorly patched when I bought the house, and you can see where the subsurface underneath the tile has now worn away, keeping the edge of the pool from sealing to the coping. This has caused a slow leak, as water lapping over these edges is lost. Once the plaster and tile is removed, the technicians will rebuild the subsurface with new material to replace what has been lost and give them as solid base to accept the new tile. Once the tile has been laid and the new plaster applied, they can level and re-grout the loose coping and the area will be as good a new.
The guys are back today to finish the chip out and haul away the loose material- they are 2 of the hardest working guys I have ever seen!
Here's a quick video of Day One: