Day Three was a big day for the Pool at LaRiata- the repairs it has long needed have taken place! The pictures are not that impressive because there's not that much to see, and the repaired area has already been covered.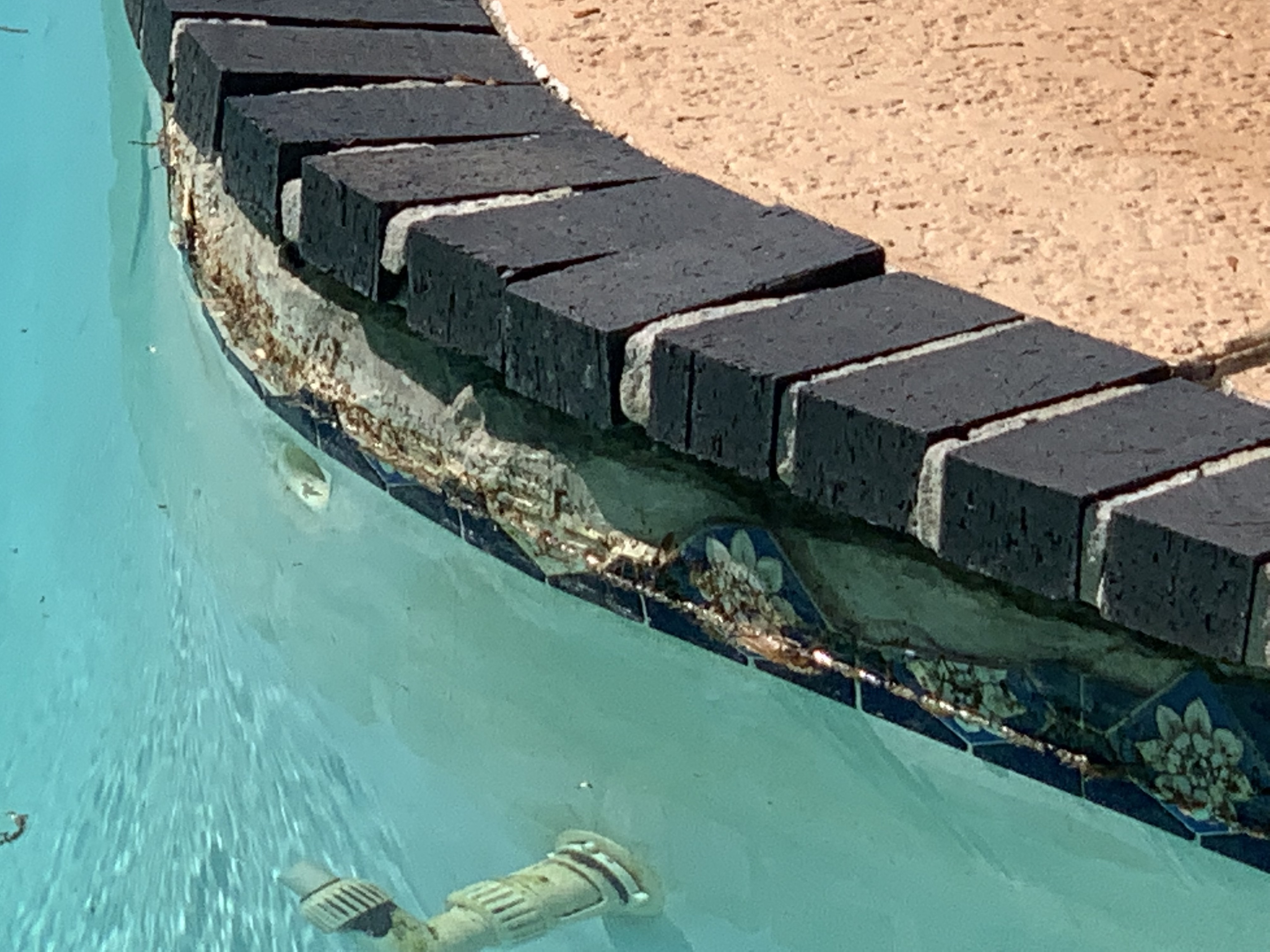 This was the broken area where material had washed away between the coping and the walls of the pool, causing a slow leak, and keeping the tiles from staying in place. The repair has been a long time coming!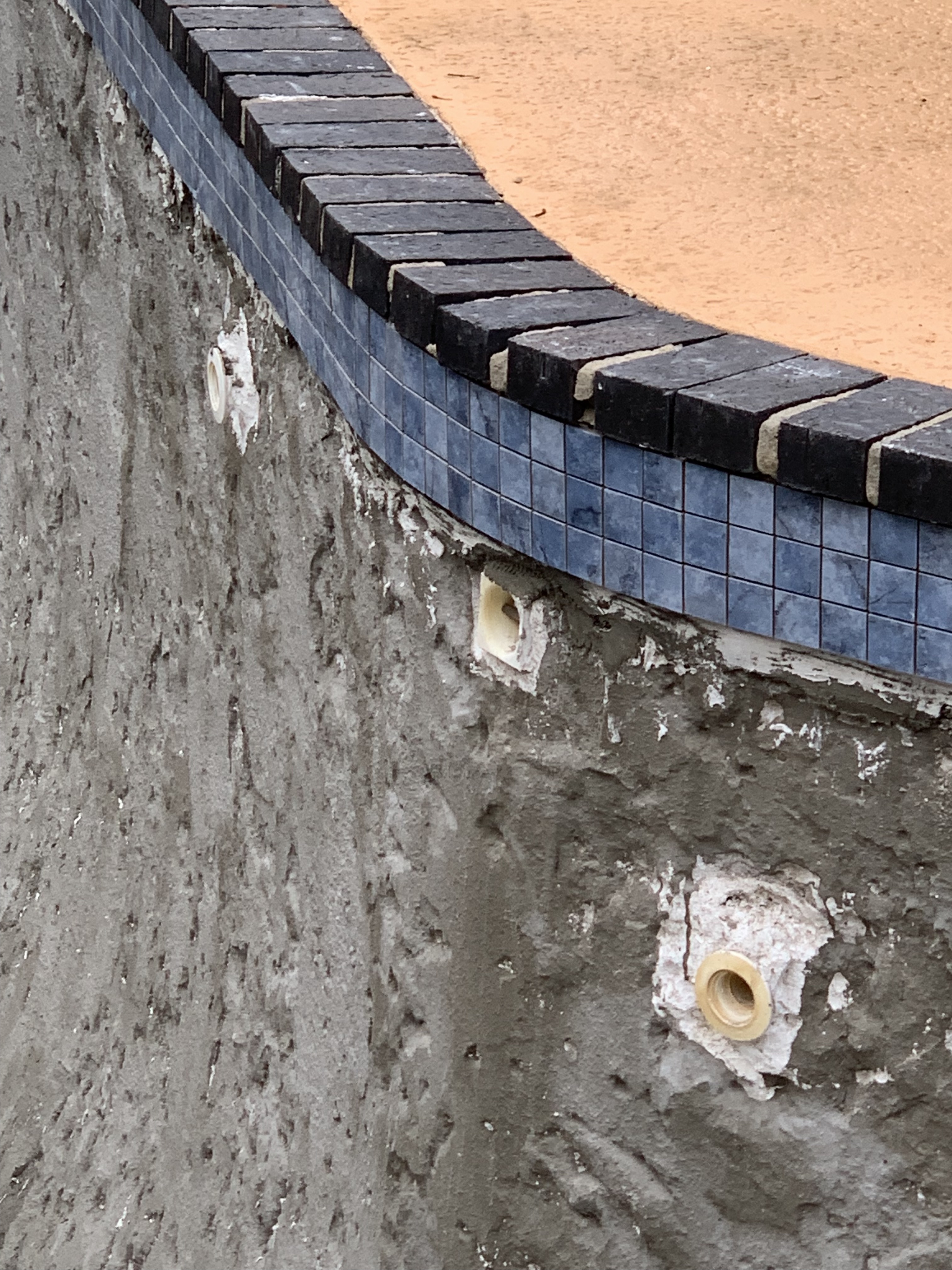 Here's the same area after the repair. All of the missing material has been replaced with cement and allowed to dry. Next, the entire tile line was skim coated with cement to provide a smooth surface for the tile. Finally, the tile was set with appropriate adhesive around the perimeter of the pool. Once again the professionals from A Plus Pools were unbelievably fast and efficient! He had all of those tile laid in one day, and most of that time he was laying on his belly, hanging over the deep end and working upside-down!
Here's your first glimpse at the new tile. I've chosen a watery blue tile in a 2x2 format; the smaller tiles ease around the curves must better that the larger tiles did, and no cutting was required to make them follow the curve.
The coping has been re-seated during the repair, and in the next few days it will be re-grouted so the spaces between the bricks will be clean and even.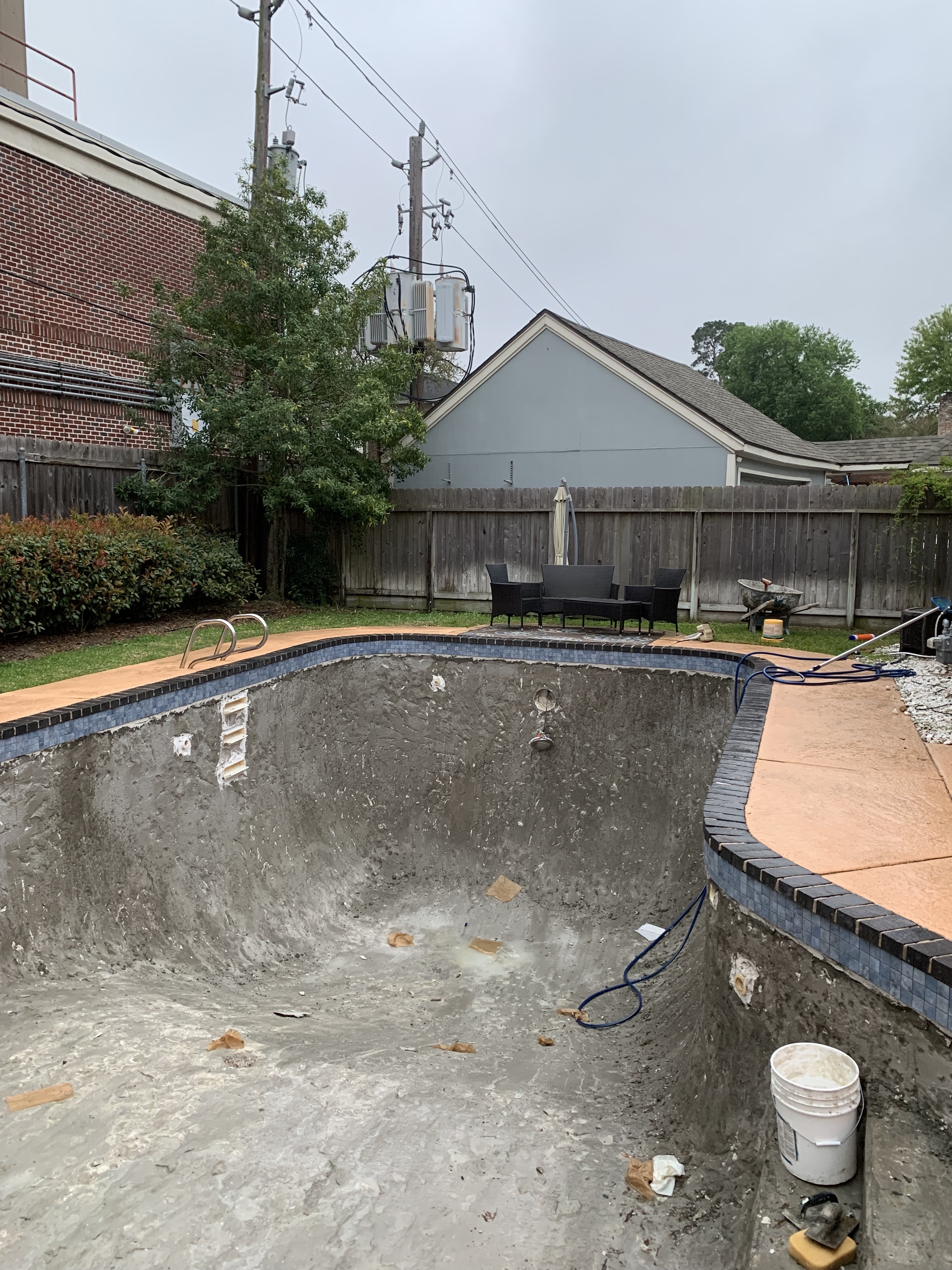 Day 4 was a short day- the tile was grouted into place, and left to set. As you can see by the clouds, we may be in for a change of weather, so Day 5 will come when the weather allows!
Keep following!