... and it's a good thing, because you won't be getting one- not this year, at least!
This post was originally planned to be entitled "Les Roseraies de La Riata," and was to feature my newly planted beds of hybrid tea roses that were to grace the banks of La Piscine de La Riata. Instead, you're getting a post about vegetable gardening, and a story about how we got there!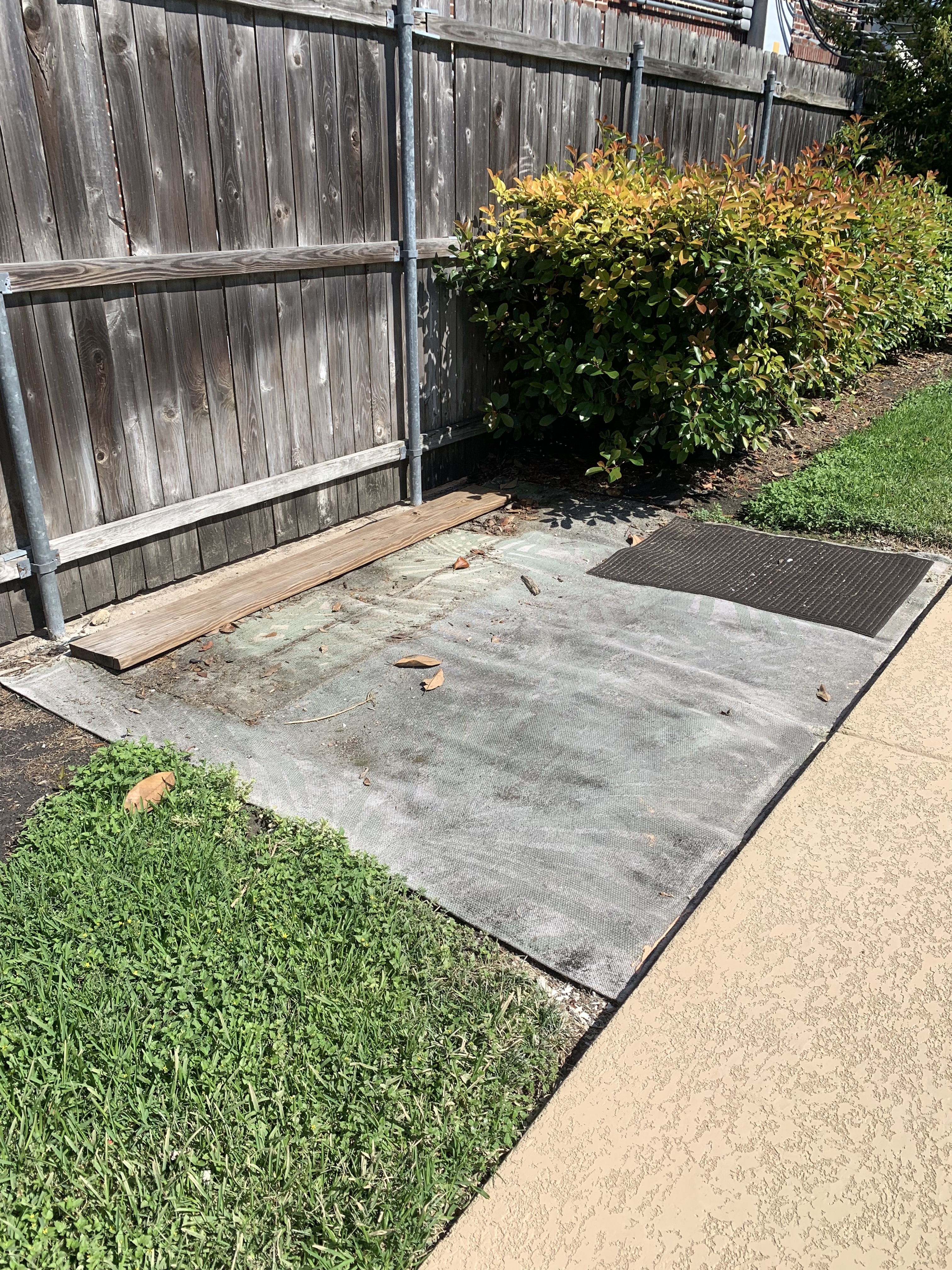 It all started with this patch of land along one side of the pool. It's a utility easement, so while it is part of my yard, I don't technically own it, so I can't build any permanent structure in the spot. If I could, I would extend the decks, but alas, that's not to be. A few years ago I decided that I wanted more space for sunning and lounging without impeding traffic flow around the pool, so an outdoor rug on top of some landscape fabric seemed like a clever, inexpensive way to provide an area for a couple of lounge chairs, a little table, and maybe an umbrella. It worked fine at first and looked okay for a year or 2, but after that, it looked run down and yucky. Dirt and mildew have done a number on the rug, as expected, and the lounge chairs deteriorated after several years in the intense south Texas sun. I've endured it for a couple of years, toying with this idea and that, and now that the pool and decks are re-done, I really needed to come up with a plan. And oh, what a plan I had! Raised beds of hybrid tea roses, with their perfect buds and exquisite fragrance would enhance the pristine beauty of La Piscine! Additional plantings of trailing roses could climb the ugly fence (also not mine) and add even more fragrant luxury to the space! All of this would be easy to tend in raised beds, and by expanding the sprinkler system with drips for each rose bush, I'd be able to lavish the exact amount of water required by each highly-bred beauty. A little patch of paradise next to my little pond of paradise.
Or at least that was the plan. The warm late-April climate of south Texas decided otherwise.
First off, in Texas you're supposed to plant roses in February or March. By the end of April, the stores and garden centers are fresh out of everything except landscaping roses, which is not what I had in mind. Even Jackson and Perkins, mail oder purveyors of everything rosy, won't ship to Texas after March. So no rose garden for me. Not this year, anyway.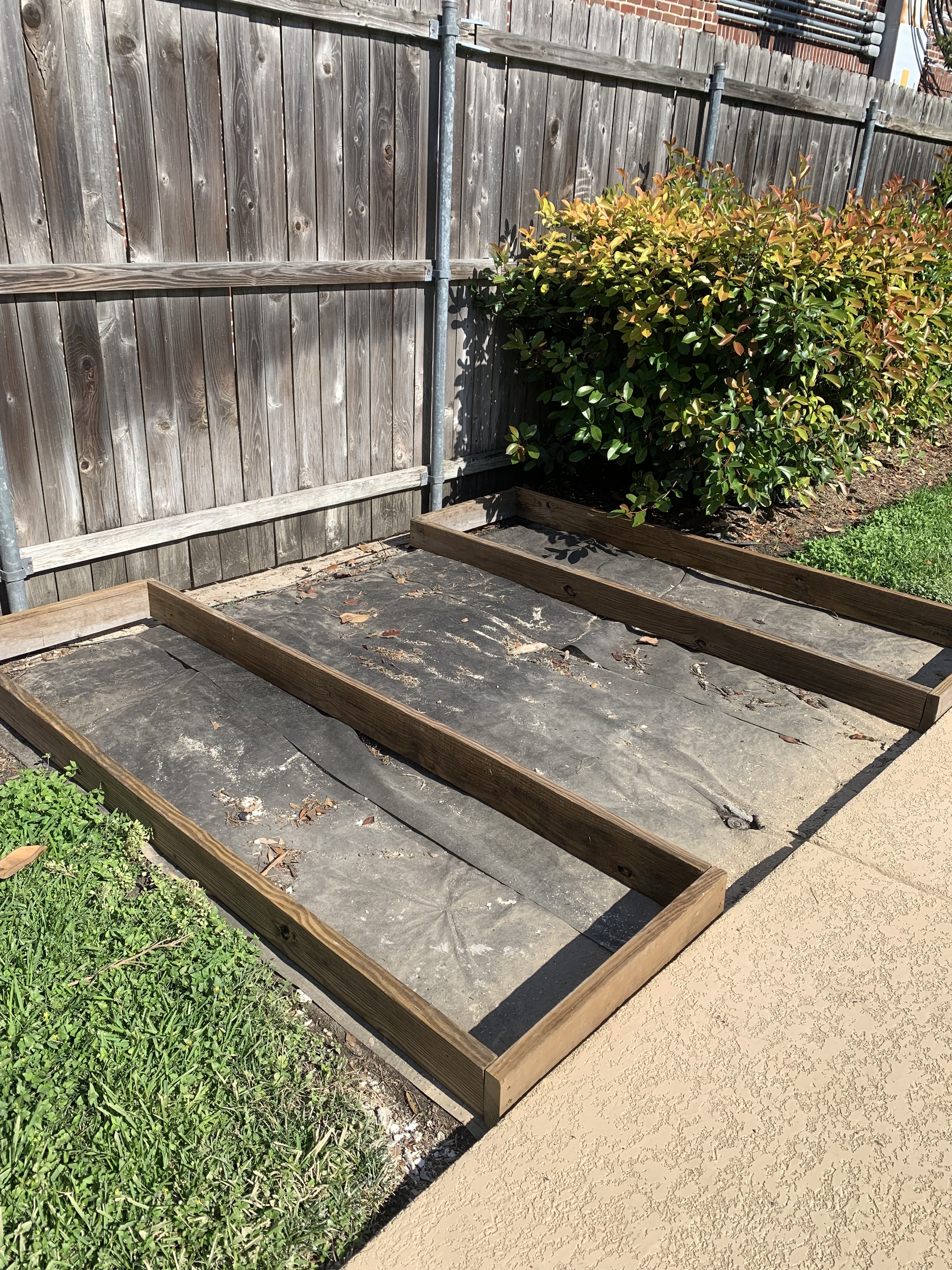 Still, I had to do something with the space, so I went ahead and built the beds. The landscaping fabric was already down under the rug, and I had the lumber laying around, though for the life of me I can't remember the original plan for it. They went together easily enough, so placing the frames was probably the easiest part.
Next came the planters, which I have had laying around for years waiting to reuse when the inspiration finally hit. Then I drug in the bags of soil and rocks. ALL of that soil, and ALL of those rocks! I'm always confused by old people who say they want to retire and spend more time gardening... I mean, hell, I'm old, but send me to the office any day before you leave me out in the hot sun dragging heavy bags of dirt and grime! Perhaps it's because as a child, we didn't have "lawns" and "gardens," we had "the yard" and "the flowerbeds." And there were 2 tasks: mow the yard, and weed the flowerbeds. Which is a term I use loosely, because other than a few flowering shrubs and and they occasional un-killable perennial, there were no flowers in them. I don't think my mother or father ever bough an annual in their life! I learned to loathe "yardwork" and still pretty much do!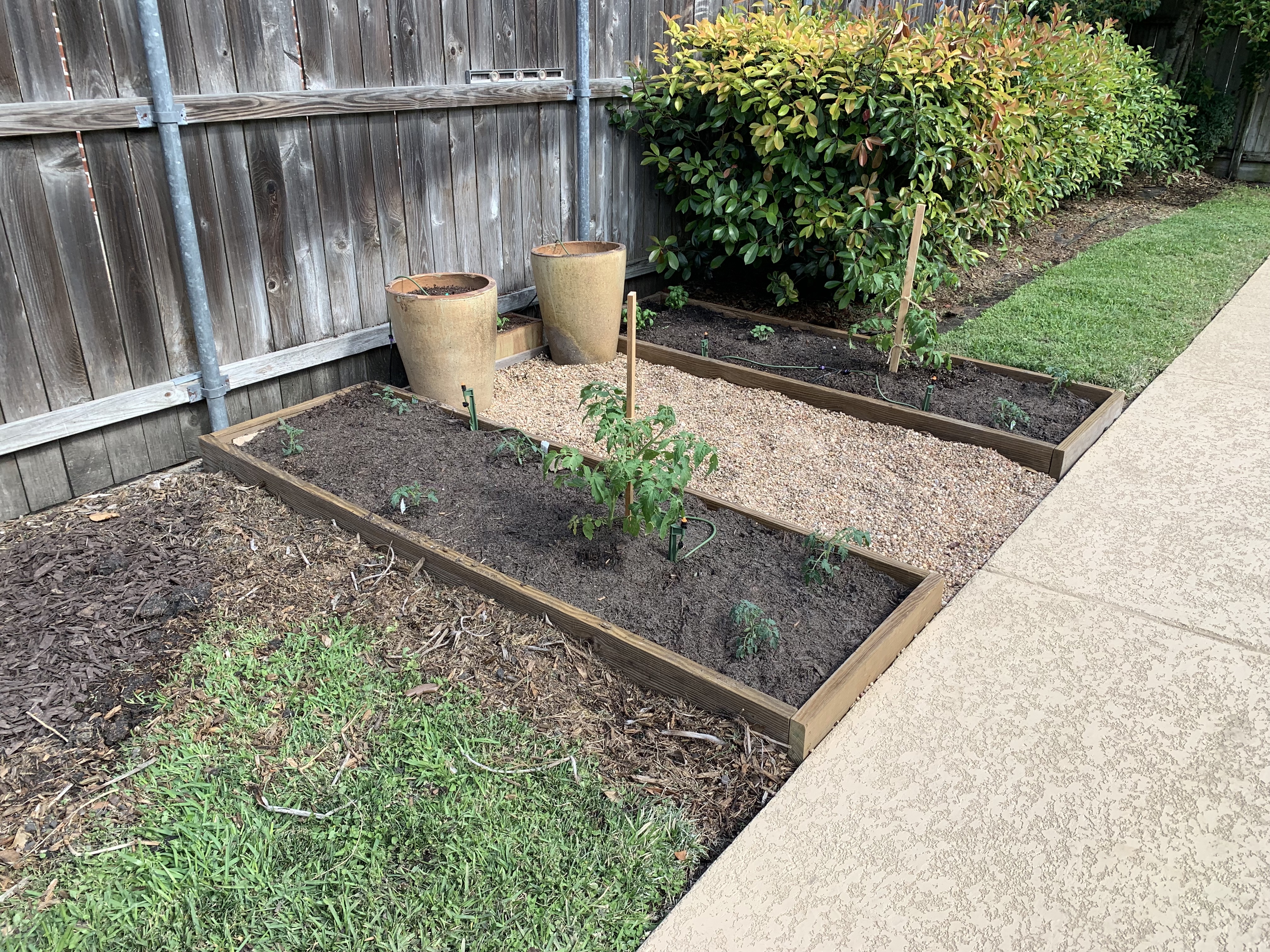 Now don't get me wrong- I LOVE gardens- It's GARDENING that I hate! Once the beds are set, the dirt is dug, and the flowers are planted, I'm all about spending time in the garden, communing with nature, smelling the flowers, and hearing the birds sing. As long as the ground is not too wet, because I don't like to mess up my shoes. And I don't like it if it's too hot- then I'll have to take a shower when I go inside. And I hope there's no bugs, but this is south Texas, so trust me, there's gonna be bugs!
So instead of Les Roseraies of which I dreamed, this year there's a vegetable garden. Of sorts. I hope. The big bushes are tomato plants. And there's some basil. And okra. And zucchini. I'm also trying my hand with blueberry and raspberry plants, but I'm not holding out a lot of hope for them. They were supposed to have been planted in February, too. With the roses!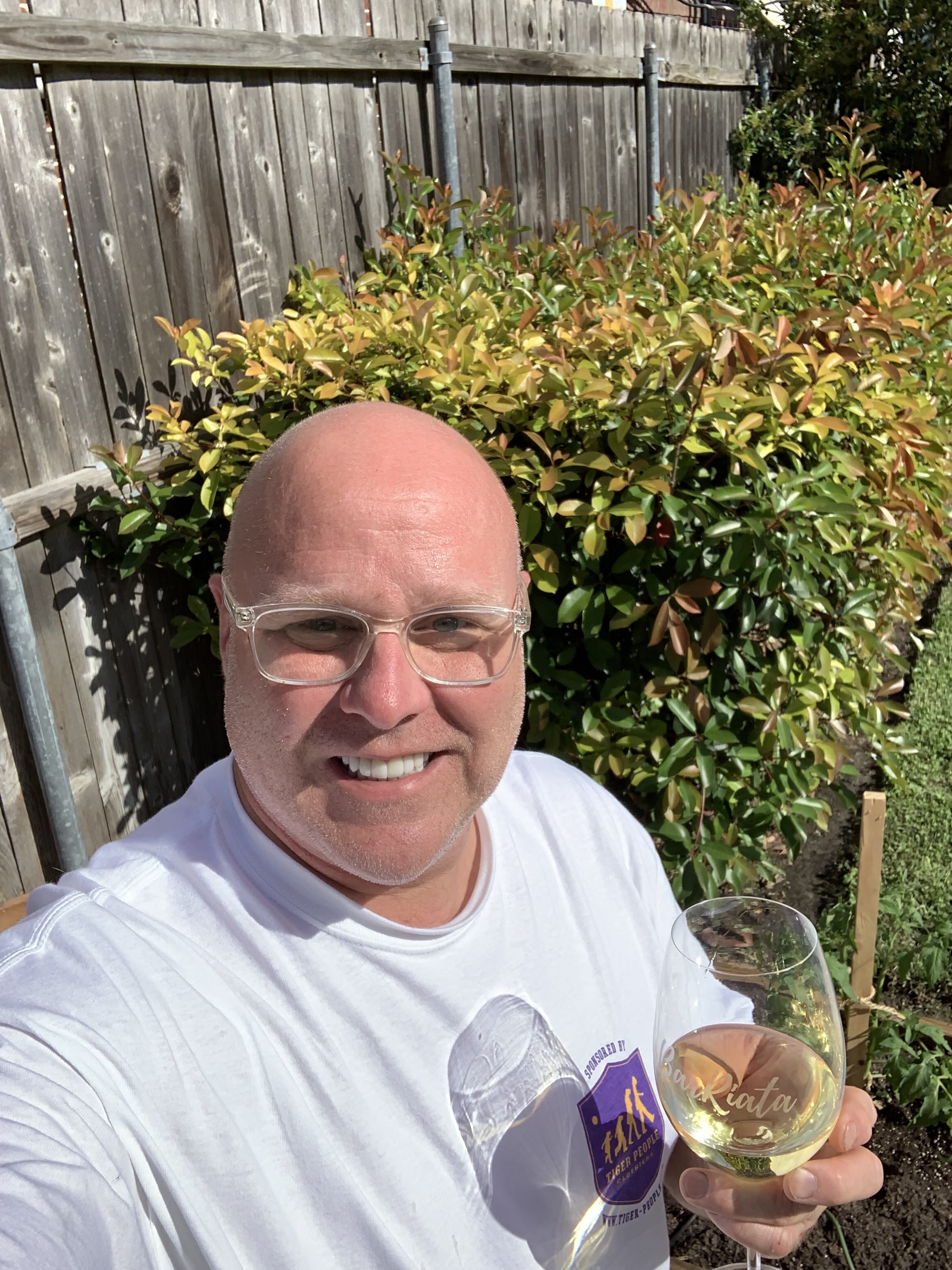 So, cheers to three days of "gardening." I can hardly wait to get back to the office!