If you love the great outdoors, but don't relish the thought of spending the summer maintaining a yard, take a tip from this Spring Branch patio home that's small on upkeep, but big on style! Through clever use of space and materials, this smart space brings the inside out, and extends the living space to the very edge of the lot. Here are 4 functional tips you can use to create your own outdoor living room:

1. Define your space with hardscape.
Here, form follows function as coordinating materials are used in different ways to divide the space and allow for the elements. Stone blocks, placed close together, give the look of a tile floor and anchor main living area. River rock surrounds the floor and provides a porous route for rainwater to drain. At one edge of the yard, the look becomes less regimented and more natural, where large limestone pieces form a path through the butterfly garden to a calming water feature.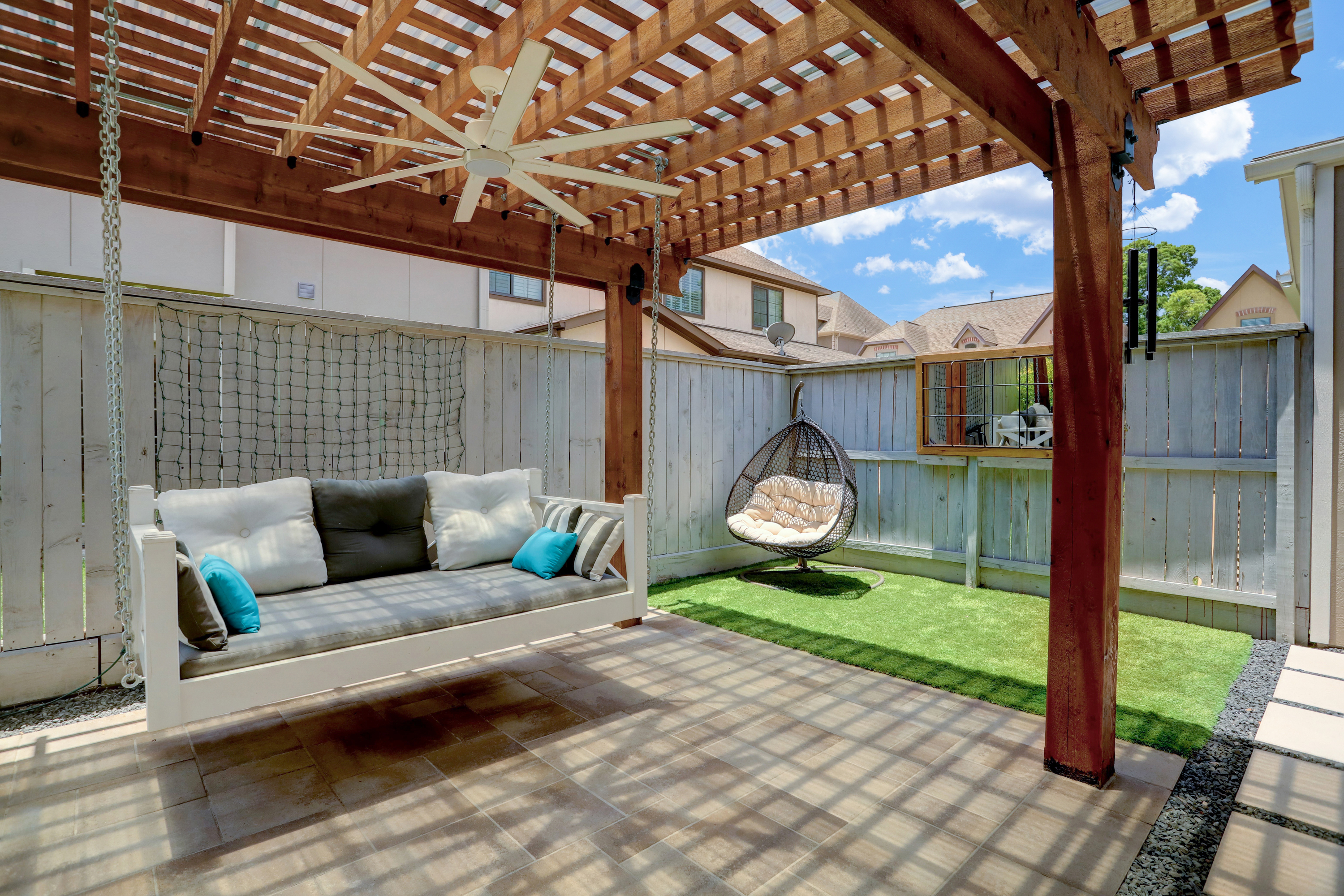 2. Keep it simple!
With three distinct zones serving three different purposes in such a small backyard, it could easily become crowded and overwhelming. Not so here, where the sunny turf serves as a play area for the family's pups, as well as a cozy spot to catch a few rays. And no worries about mowing- the artificial turf stays green year round, and the "dog business" is easily scooped or rinsed away with a quick blast from the hose.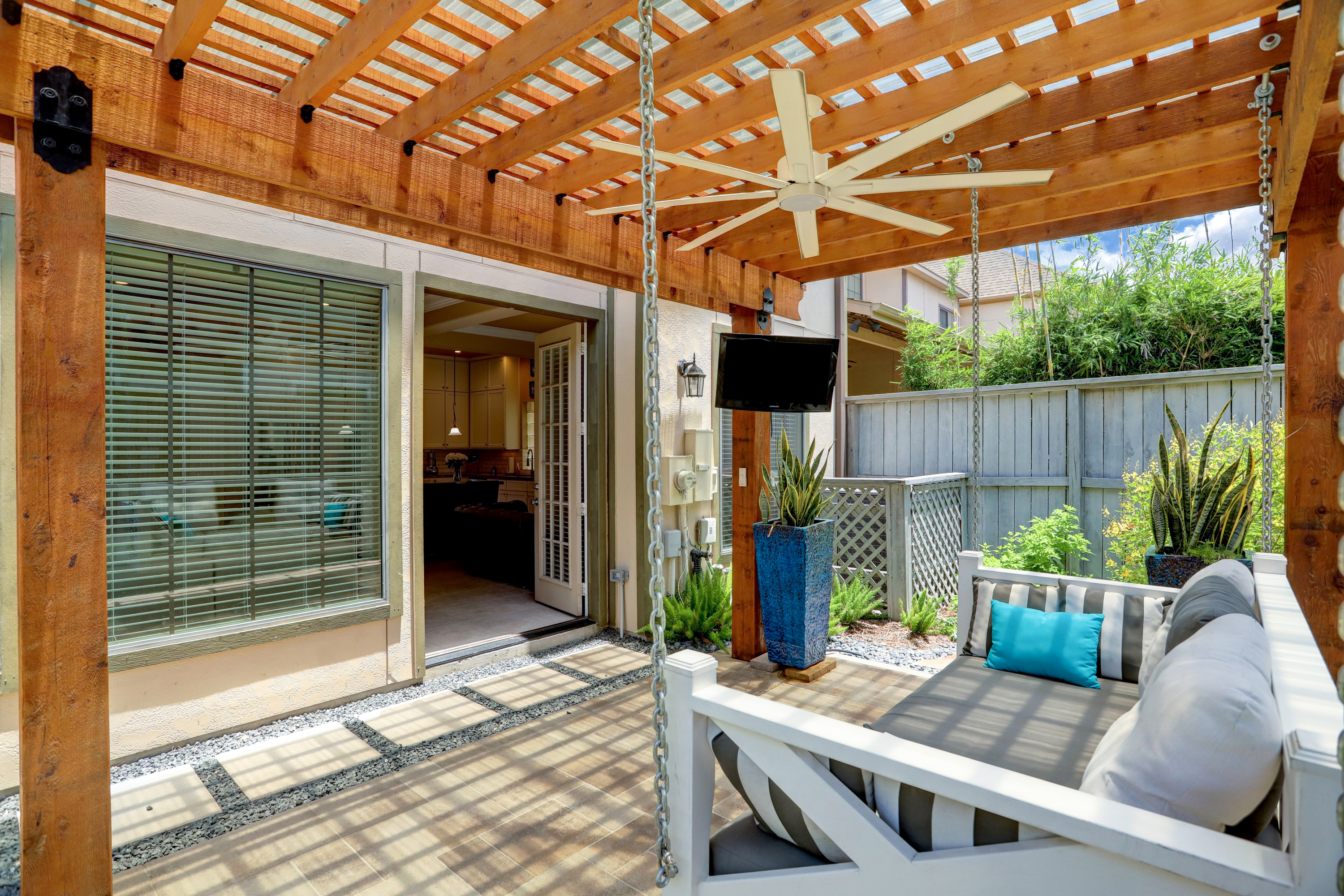 3. Connect the dots.
Careful integration of colors and fabrics helps connect inside with outside, and the double doors invite guests to wander in and out, effectively doubling the living space for relaxing and entertaining. Pillows, planters, and other pops of color can be changed on a whim to keep the space fresh and current without big bucks or major renovations.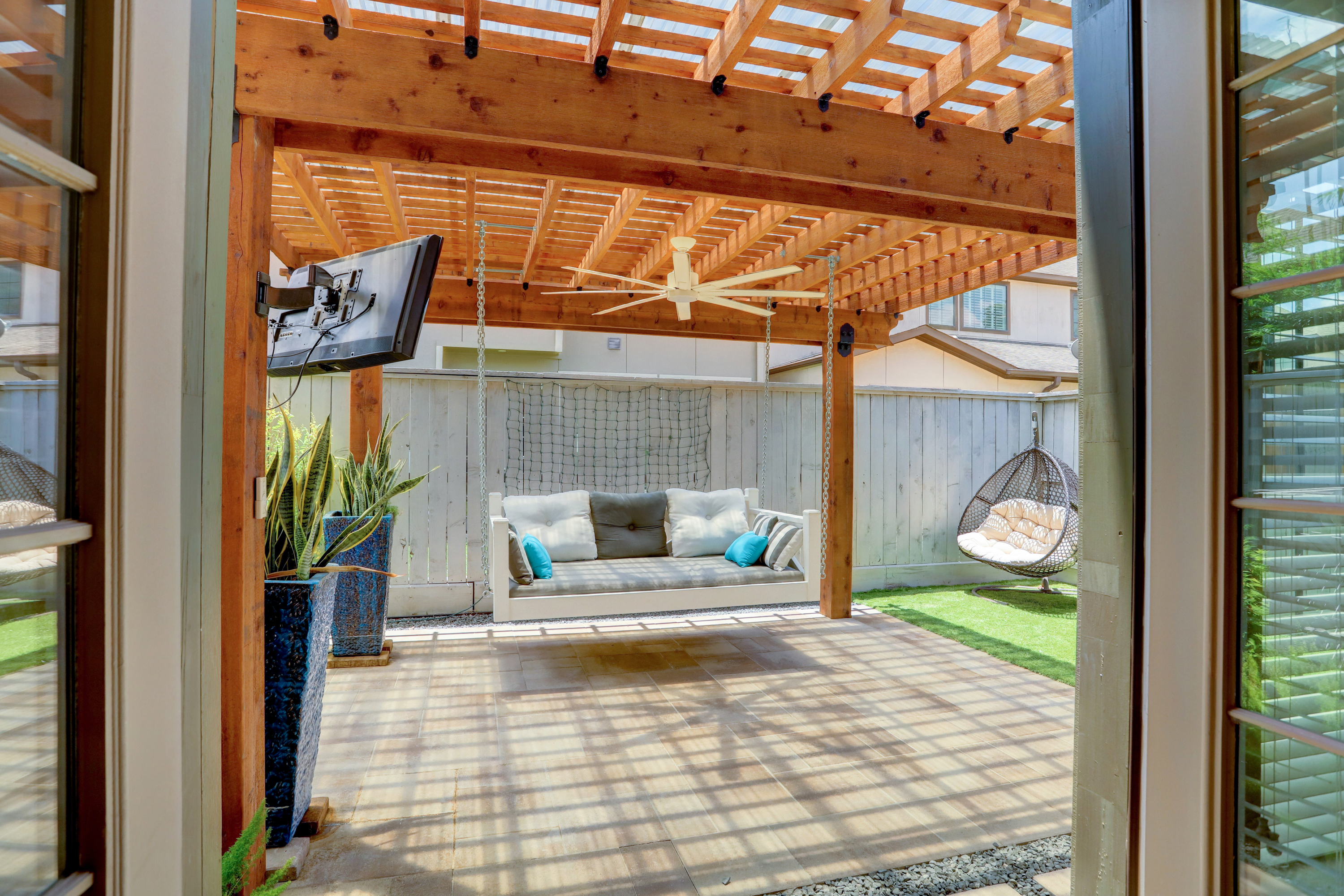 4. Float on air!
The custom-built cypress pergola has extra-tall uprights, effectively "raising the ceiling" and giving the space volume, rather than making it feel squashed. Translucent panels allow plenty of light while keeping out the rain, and the oversized fan gives a cool, consistent breeze when mother nature refuses. In addition to kicking up a breeze of its own, the swinging furniture floats above the floor, further enhancing the feeling of volume and space.