5 Ways You May Be Making Your Home Look Cheap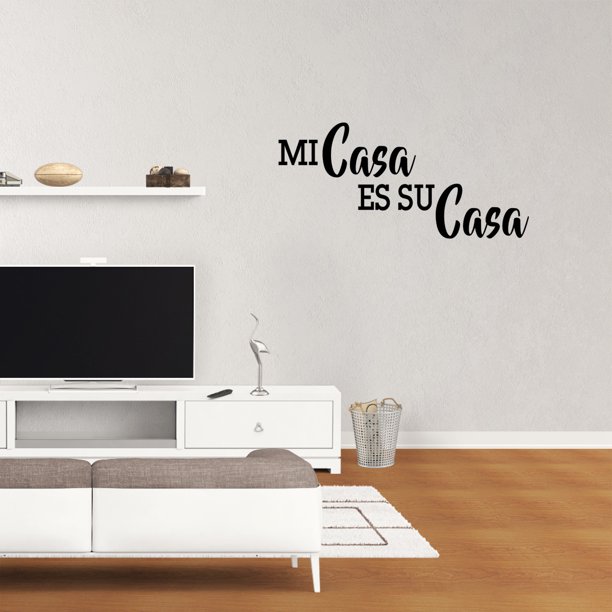 When we live in a home, we do lots of things to make the home more comfortable and convenient for our lifestyle. Sometimes, the home was not exactly designed to incorporate these concepts. When we allow comfort, convenience, and value take precedence over style and form, we can unintentionally end up cheapening our home's appearance. Here are 5 things you may be doing that make your home look cheap.
#1- Word Art and Wall Art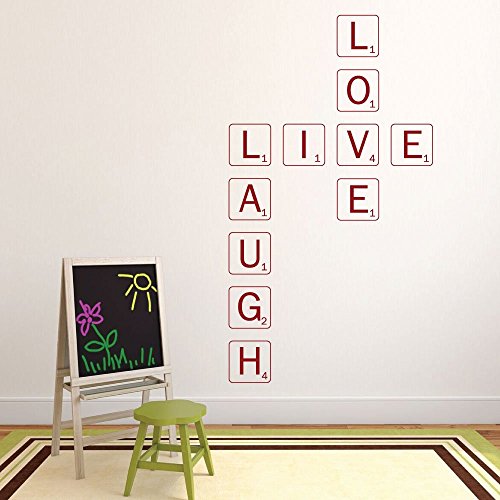 Anything glued or stenciled on a wall is a real resale risk, so unless they will be rolling you out of your house on a gurney to your final resting spot, word art is a really bad idea. While you see a cute reminder of the clever saying you love so much that you had it tattooed on your posterior region, a potential buyer just sees some plastic letters that she's gonna have to peel off without damaging the paint. In the case where you painstakingly stencilled your daughter's name all over the nursery, your buyer is going to have a hard time seeing that as anything other than a nursery, even if their kids are fully grown. And even if they do need a nursery, their baby boy Hunter is not going to like growing up with "Abigail" painted on his wall. Oh, and plan to hire a professional to paint over that, because no matter what color you repaint, you're going to need several coats of a specific primer to keep the gloss finish of the stencil from showing through the matte finish of the overcoat. It may even need to be re-textured if the primer and paint won't cover it completely.
Likewise, there's no need to label the laundry, pantry, or kitchen- we know where they are. And those cute sayings about coffee and wine are super funny- but super inappropriate for any buyer who doesn't imbibe. The same with religious sayings, bible quotes, wedding dates, family trees- they are all giving buyers way more information about you than they need to know, and sometimes all that fascinating data about your home will distract them from their mission of falling in love with your house. If you've got something so important to say that you need a daily reminder, stencil it on a canvas or board, frame it for the world to see, and then pack it and take it with you when you sell!
#2- Faux Materials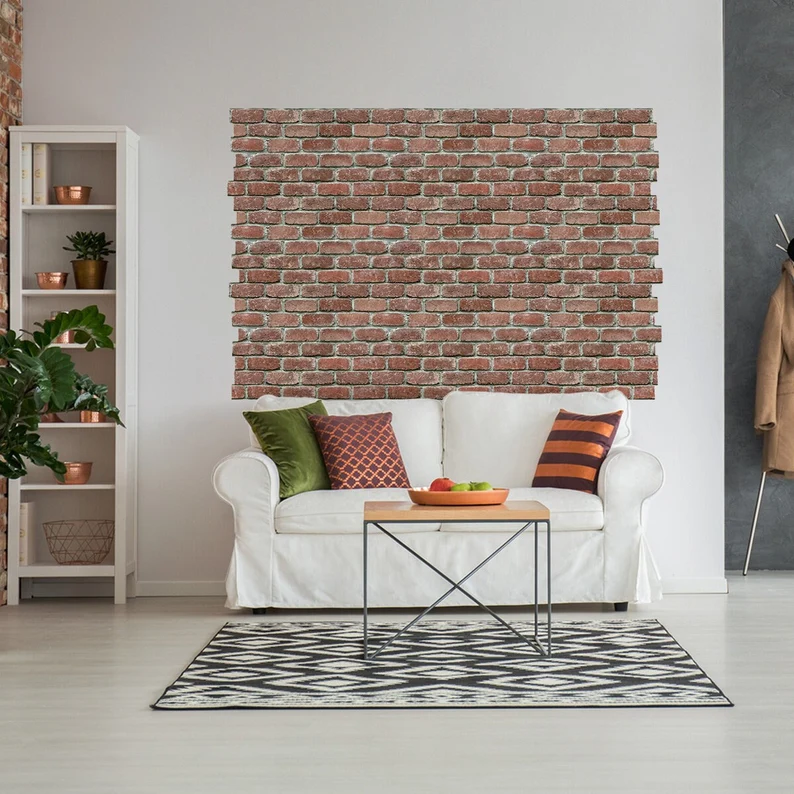 I may get into some trouble for this one, so let me explain. I'm not talking about building materials designed to be used like other building materials, or in non-standard forms. I've seen and like the ceramic tile that looks like wood, or the bricks that are sliced thinly so they can be applied to a wall and look like a real brick wall.
I'm talking frankly fake here, folks. Essentially, these are plastic party decorations that have been applied as permanent decor. Plastic faux brick panels from the dollar store applied all around a fireplace to make it look like brick (not sure why they didn't melt!) I've seen sheets of rubbery plastic stamped to look like tile applied around commodes (gross!) Contact paper subway tile applied as a backsplash. Paper or plastic lanterns turned into light fixtures (another fire hazard.)
Here's a tip: if it came from a craft store, Walmart, Target, or an online seller, it probably should not be a permanent part of your decor. Lowe's and Home Depot are stocked to the gills with tile, brick, light fixtures, and all sorts of appropriate, acceptable, and safe building materials that will add value to your home, rather than making it look cheaper. If you don't have the skills to apply those materials perfectly, do yourself a favor and hire someone who does that sort of work all day, every day, to ensure yourself a flawless, professional finish that will add value and style without looking cheap.
And if you're prepping for sale, remember those costs can be deducted from any taxable profit your may get from the sale.
#3- Cover Ups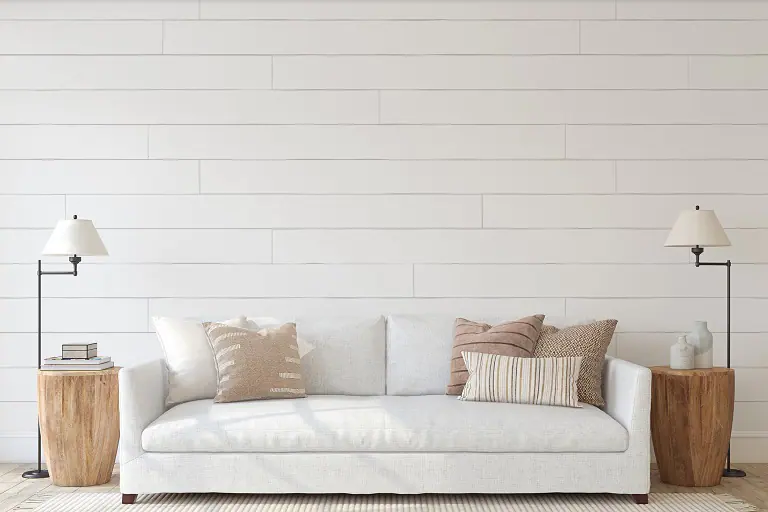 I know, I know! Shiplap is all over Pinterest, and Joanna Gaines says it's here to stay- so when the kids played kickball in the house and knocked a big hole in the sheetrock, it seemed like a great time to add a fashion touch to the living room. And it looked cute with your furniture and decor. But guess what- your buyer is a mid-century kind of gal, and intends to turn the house into a Palm Beach inspired showstopper, and that shiplap ain't gonna cut it. She knows it has to come down, but she's concerned about what's behind it. Will she find a pristine wall that she can paper in mid-cen chic, or will she have to repair a kickball hole the size of Texas? (PS: she's going to suspect the hole is there!) Do yourself a favor and revisit anywhere that you may have made decorating decisions based on a need to cover something up, and go back and fix it. This would includes rugs laid over stains, artwork concealing bad paint jobs, or furniture placed in front of broken outlet covers. At some point during the sale, you are going to be moving out, and all your decorating deceit will be laid bare for the world to see. Own it before you sell, and get it fixed so your buyer doesn't find it later in the transaction.
#4- Clutter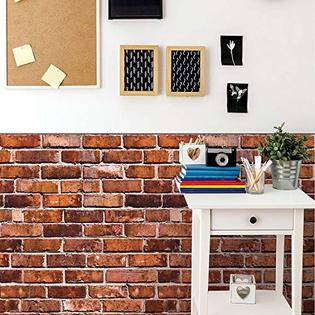 I'm not just talking about crap on countertops and tables, although that one is obvious. Utilitarian items from gadgets in the kitchen to remote controls in the family room should be tucked out of sight, into drawers or decorative boxes. A couple of carefully chosen, meaningful items are a nice display to warm up a space, but make sure they are in scale with the area. (The books in this photo hanging off the table make me twitch!) Artwork should also be kept in scale, and aligned in a composed shape, not randomly placed as though it was accumulated over time. Keep like items together as meaningful collections, edit random items that don't have a purpose, and remember that not every surface has to have something on it!
And don't just shove the excess in a closet! Those need to be neat, organized, and free of clutter as well! Don't keep more than you can store, so if closet space is at a premium, edit with a critical eye to make sure you are reserving space for the most important things in your life, and not filling space with random items that you never use or could be easily replaced. Closets you use every day should be thoughtfully organized, so you can easily get your hands on the go-to items you wear often. Special occasion and seasonal pieces could be stored in a hall closet or spare bedroom. A closet organization system is an affordable, easy DIY in most houses; in luxury properties, you may want to enlist one of the many closet organization franchises to come in and maximize your closet value.
While you're at it, take a critical eye to the pantry as well. Basket, bins, and boxes can go a long way to giving them a high-end look on a budget!
#5- Quirky/Eclectic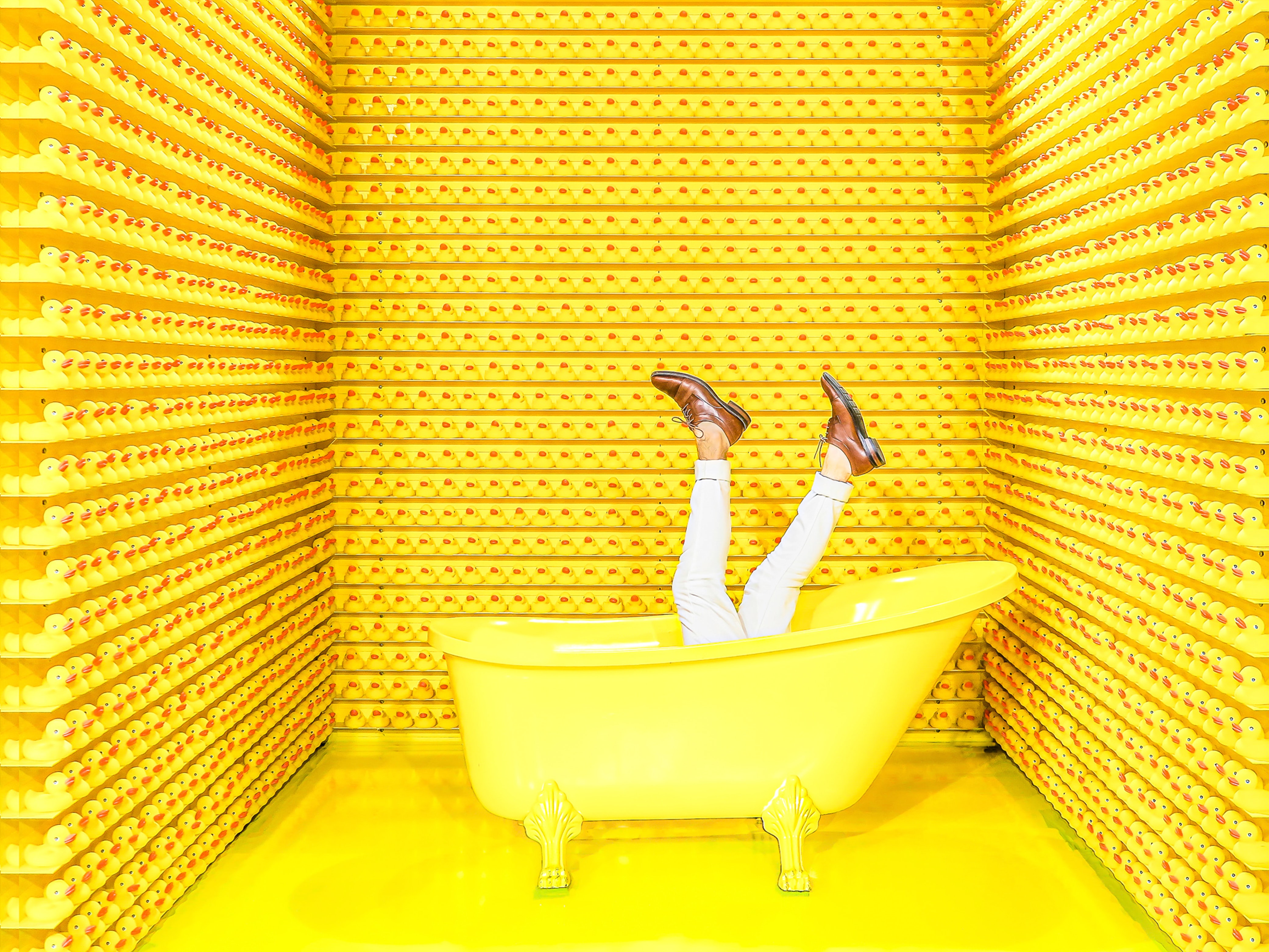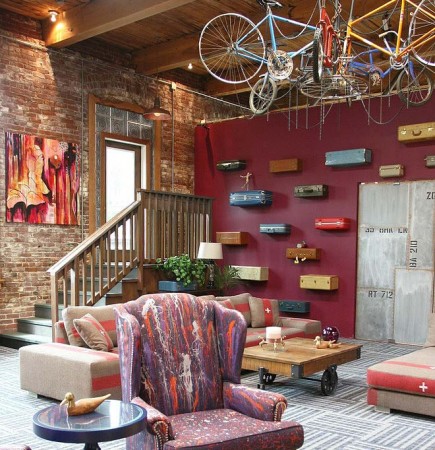 I'm closing you out with 2 examples here because, well, I just love the image on the left- BUT- I would not buy a home with a rubber-duck lined bathroom, no matter how cute it appears! And while I love the look of a loft, this one takes the idea of "quirky and eclectic" to the stage of "weird and cringey." Yes, I get it, one man's trash is another man's treasure, but not when it's nailed to the walls! Take it all down, neutralize the space, and let the next owner add their own quirk, if they so desire. Some of these examples are a bit extreme, but I see them all the time! Put yourself in the place of a buyer, and you'll soon realize that what buyers want is something that's clean, in good repair, with no deferred maintenance required and no cringey decor to undo. Let them come in to a neutral space, tour it from beginning all the way to the end, imaging all the great things they want to do. They are happy to start with neutral, because they want to spend their time and money adding their own quirkiness and their own individuality to the home, just like you will do wherever you are moving!