5 Things That Make Your Home Look Dated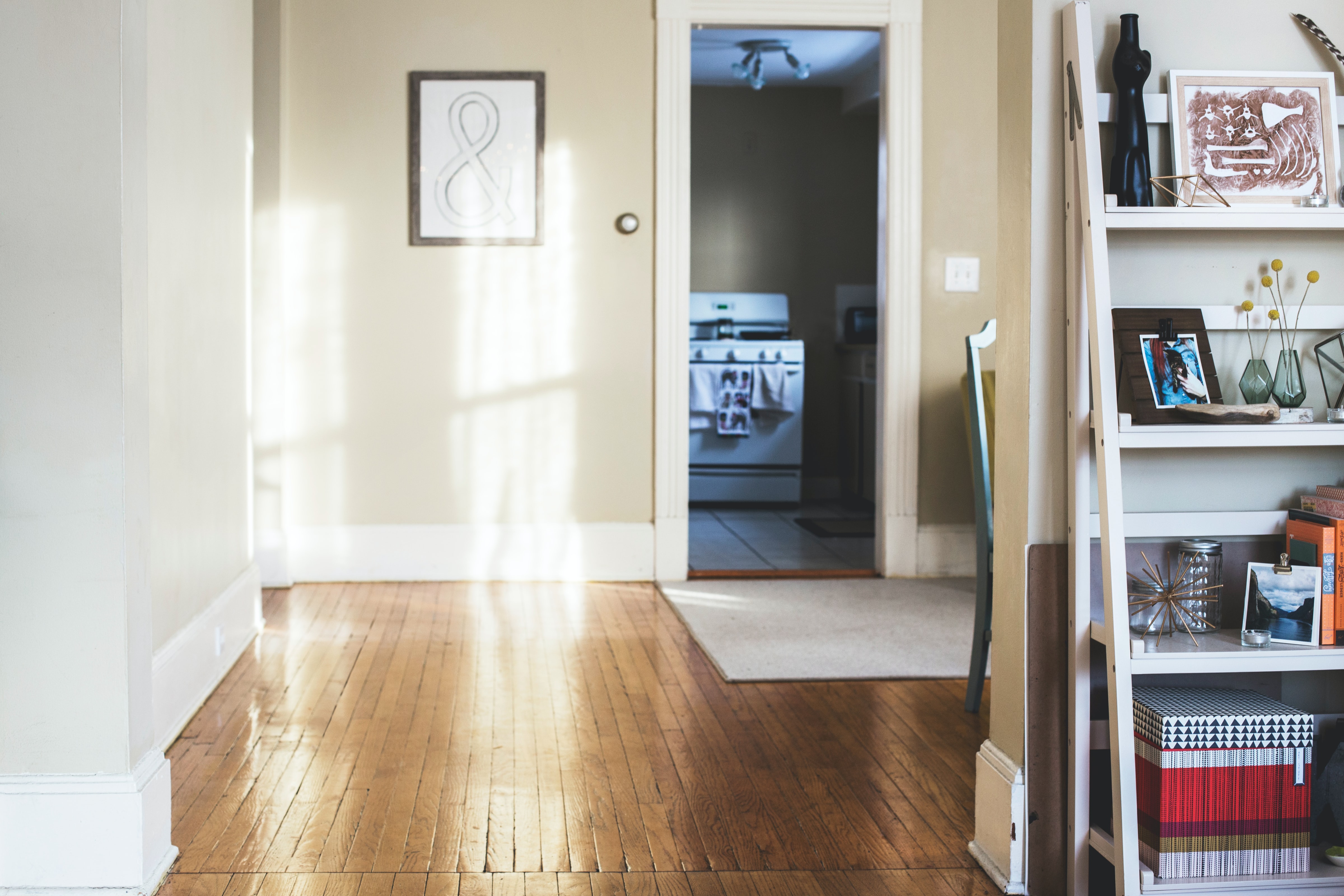 When you're preparing to sell, you want your home to appear as up-to-date as possible, without spending a fortune on a complete remodel. Here are 5 things that will immediately make a buyer think your home looks outdated.
#1- Ugly Floors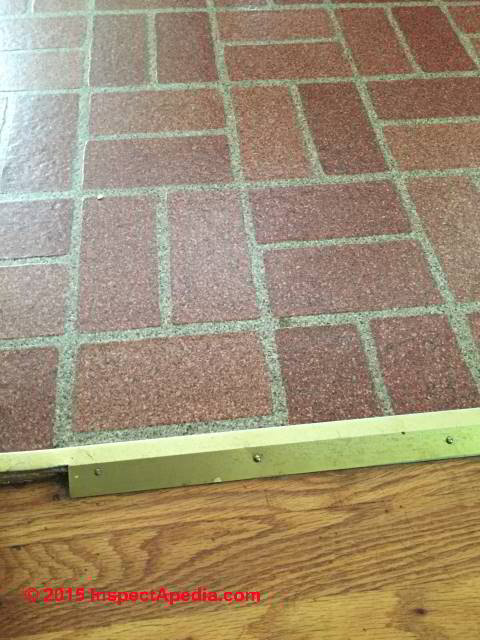 This is a big one, and goes beyond the ugly rolled vinyl from the 1970's. Resilient vinyl, wood parquet, and saltillo tile were all popular flooring choices in the 70's and 80's, but decorators have thankfully moved on from these dated, difficult to clean surfaces. Compared to modern surfaces, these floor coverings show wear and dirt badly, and are materials that cannot generally be refinished or restored. While ceramic tile is a timeless, durable flooring option, the sizes and shapes of tile give real insight into its age. In the 70's, 4x4 tile was the norm, and the 80's and 90's saw an explosion of 12 x 12 square tiles. Today, square tile is rarely used, and the current trend of "large format" tiles in 12x24 shapes and larger reduces the number of grout lines and makes a bold, clean statement.
The other flooring mistake that ages a home badly is the dreaded "patchwork" of different flooring styles. I've seen homes where the entry is one material, the living room another, and the kitchen yet a third. Not only is it jarring to the eye, it makes a home look cheap. In the mind of a buyer, you are only going to get credit for the worst flooring in the house... so if you've replaced the old family room carpet with hardwoods, but didn't take it into the hallways, den, and elsewhere, your buyer is going to see congoleum in the kitchen that has to be replaced, and the new floor won't match what's in the rest of the house, so the project and cost spiral in their head.
So how do you correct this without spending a small fortune? That's going to depend on your budget, the layout of your home, and the time and effort you want to put into addressing the issue , but here are a a few general rules of thumb. If you live in a one-story house, ideally you will find a neutral, modern flooring material that you can install in all public areas, from the kitchen, through the living areas, and into the hallways. Depending on your budget it could be hardwood, a large-format tile in a neutral tone, a laminate flooring material, or one of affordable vinyl plank options now available. Plan to put it in every room, including closets, with a couple of exceptions. If you prefer carpet in the bedrooms, it's perfectly acceptable to use carpet there; just pick one swatch that coordinates with your hard surface, and use it in every room that you carpet. In 2 story homes, the best value may be to recarpet the entire upstairs. And if your kitchen or bathrooms have ceramic tile floors that match the fixtures, it's okay to leave that if it's in good condition.
#2- Flat Panel Doors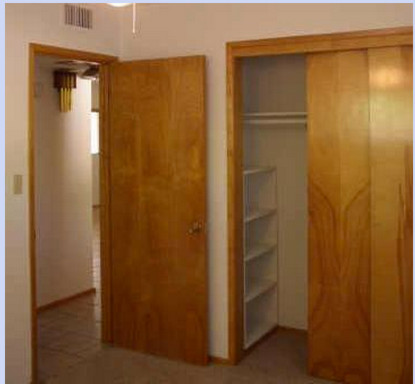 Created in the post-war building boom of the 50's, 60's, and 70's, these doors found their way into virtually every home built during the time period. Builders loved them because they could be installed with hinges, tracks, sliders, and pockets due to their light weight and thin profile. Architects loved them because they reduced the need for doors to swing, allowing closets, bathrooms, and utility areas to be tucked into spaces that didn't allow for regular doors. Homeowners (like my greatest-generation mother) loved them because they were "real wood," which was all the rage in the era of heavily-grained panelling.
As time moved on, the generations who followed learned to hate them! The bi-fold and sliding doors fell off of their tracks, and it took an engineering degree to get them back on. When the cheap metal-and-plastic hardware inevitably broke, it turned out to be proprietary to long-defunct manufacturers and could not be replaced. And it you ever had the misfortune to have something hit one of these doors with any amount of force, you discovered that they are nothing more than 2 wafer-thin sheets of plywood veneer, held apart by cardboard spacers throughout the center. Not really a quality product worth saving.
Unless your home is a rare mid-century treasure worth preserving, you should ideally replace these if you can afford to. If not, I have seen various "hacks" on the internet that apply molding to their surface to create a 2, 3, or 4-panel shaker look that is remarkably realistic. As with all hacks, proceed with caution and have a backup in case of disappointment!
#3- Countertops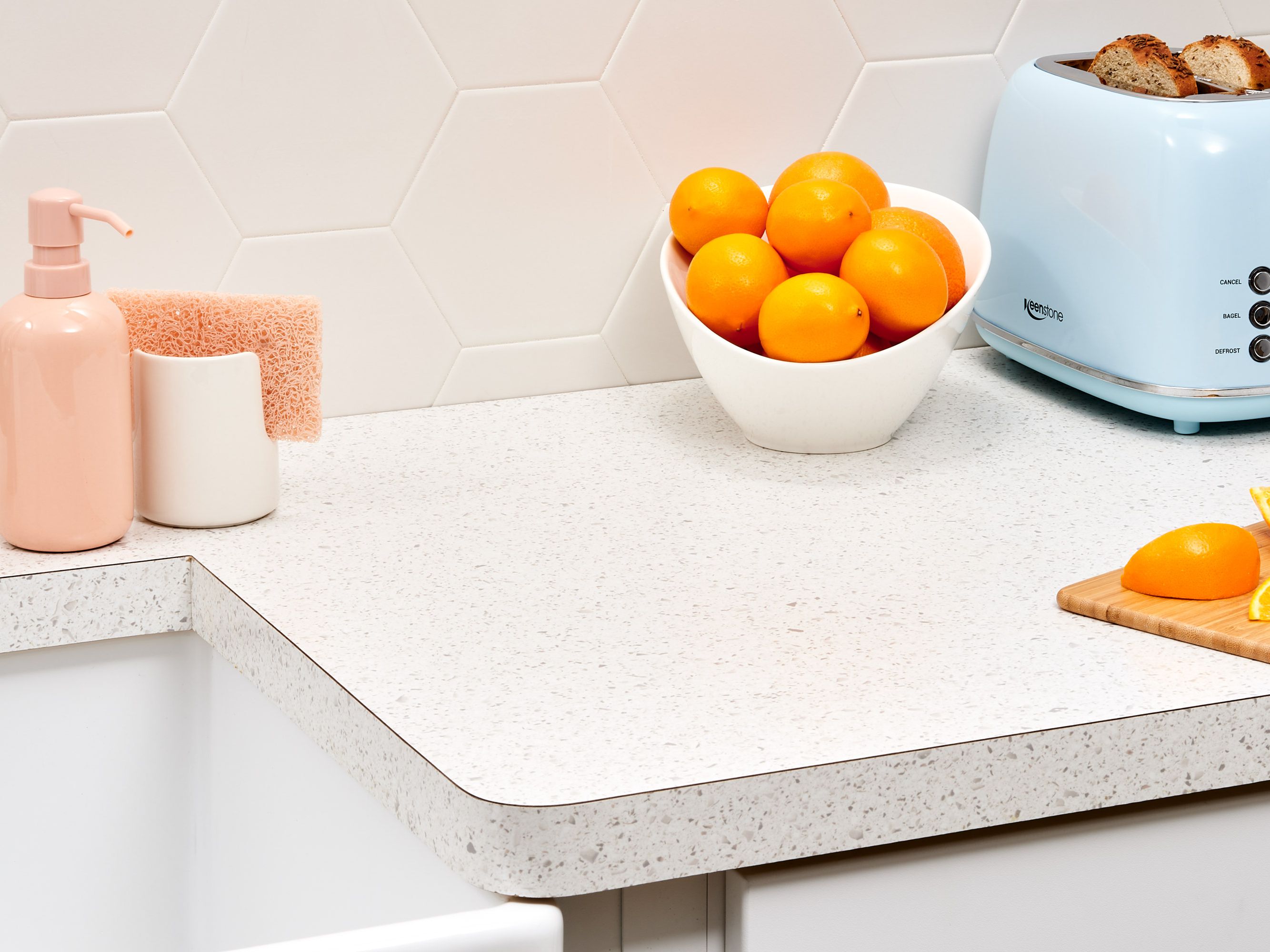 Prior to the industrial revolution I suppose all kitchen surfaces were made of wood, but that all changed in 1907 when the Westinghouse Corporation invented a plasticized product originally intended to be an electrical insulation material. Advertised as Formica, this durable, sanitary, colorful product soon found its way into pretty much every home in America. It was, and still is, a dream material for kitchen counters, and manufacturers keep it relevant by changing the colors and patterns offered to meet consumer demands.This was super-evident in the 70's, when brightly-colored shades of orange, lime green, and even fuschia pink made it into high-style kitchens. In the 80's faux butcher block became the norm, showing up in apartment complexes and tract houses around the world. The 1990's rolled around, and Formica became displaced by natural stone, which was mined and shined around the world to fill American kitchens with rock-hard surfaces in rich, natural colors. Today, all of these materials, including Formica, are still around, and the current trend is bright, white colors with veins of grey. Planet-conscious millennials prefer the newer quartzite materials, which offer durability without cutting into mountain sides. Formica counters are now installed without the telling "dark edge" you see in this photo, so if you need to update your counters on a budget, check out that option. And if you like the look of wood, you can install the real thing with ready-made panels.
#4- Tile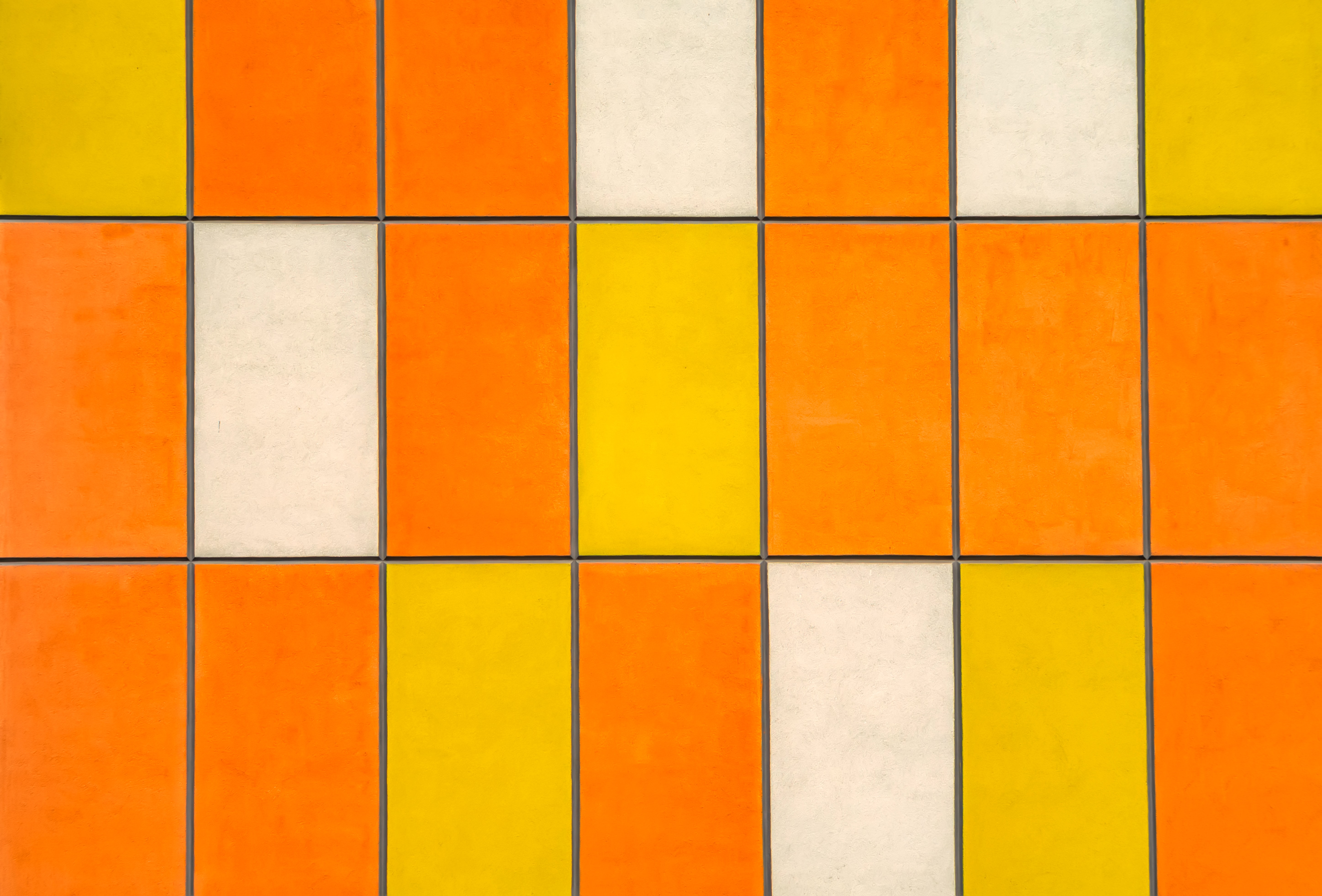 Oh, tile! Perhaps one of the most debated subjects on home searches and tours, tile's greatest strength is also its biggest weakness. Tile is durable to a fault, and often lasts many generations past its artistic expiration date! Expertly install tile can literally last for decades, if not centuries, and it is messy and expensive to replace, so at what point do we rip it out and start over? Unless the look you're going for is "1970's McDonald's Restroom," bright orange, yellow, and tangerine tile has probably seen it's better days. The 4x4 tile installed ubiquitously in the 40's, 50', and 60's in a progression of shades from pastels to neutrals to earth tones has also really dated, and while some modern installations may mimic that look, the materials and techniques we use today give a modern twist, making older installations look, well, old. So, should you rip out and replace your bathrooms to bring your house into 2022 for resale? Not necessarily. If the tile is in good condition, the grout is clean and intact, and there is no staining or discoloration, you can probably sell as-is. Just know that if your bathroom was highly stylized in it's day- think mauve tile , color-tuned to the Nagel poster over the purple commode- you may be looking at a price concession to get a buyer on board.
#5- Fixtures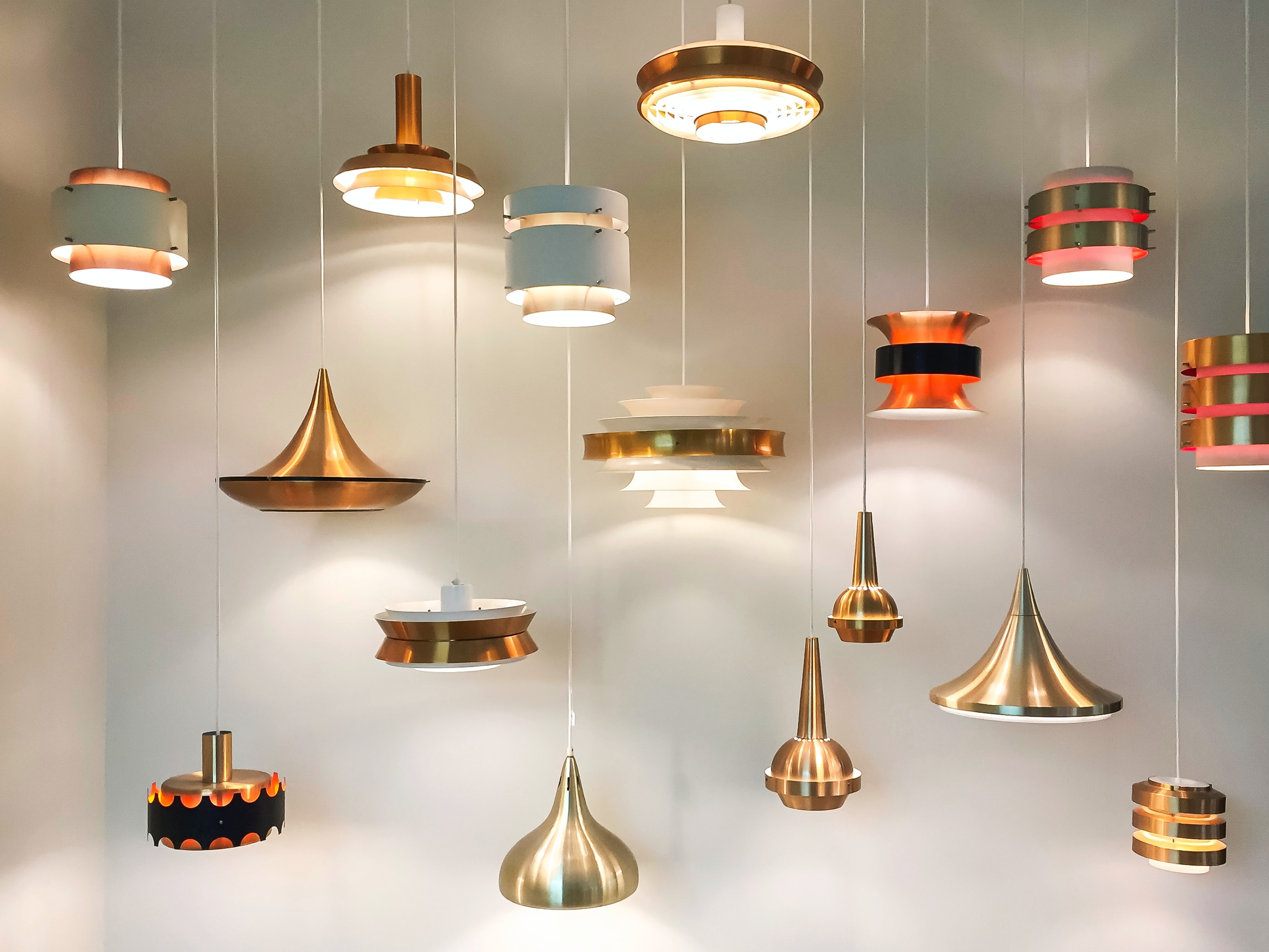 Here we go again- fixtures are not something that typically wear out or goes bad- they simply hang there, lighting our home and becoming more dated as the days soldier on. They are reliable, comfortable beacons that shine our way through life. Occasionally a piece of glass breaks or we redecorate a room, so a fixture here or there gets replaced. That's where the trouble starts. When builders build a home, a professional interior designer has selected a fixture package for the home, generally considering everything from kitchen sinks to door knobs. They are chosen to coordinate with a specific aesthetic and value level, so everything falls into the same place on a good/better/best scale. When we start "upgrading" the fixtures in some places, we make the ones everywhere else look their age. This goes beyond lighting, to faucets, plumbing fixtures, and appliances.
So, which fixtures should you replace? If you have a gold-toned sconce outside your front door, and that 80's-era gold-and-bevelled-glass hanging fixture in your entry hall, that's a good place to start, since they are the first thing that people will see. If there are other dated fixtures in sight from that vantage point, such as the dining room, you might want to replace that as well. The other fixture that tends to form a dated focal point is the pendant over the breakfast table- it could probably use an update. And if you have the "hollywood bath" with the chrome strips of big white bulbs on both sides of the mirror, you may want to consider an update.
So, you're ready to sell and you've decided to replace a few things, but the home center has an overwhelming assortment of different styles, and you're not sure what to choose. Here's my best advice: visit a builder's model home in your area to see what selections are currently going into new homes. It shouldn't be a million dollar home in an aspirational neighborhood, unless that's the norm for your neighborhood. Tour starter homes and mid-tier homes to see the look and quality that builders are using. You should be able to find similar, if not identical items at the home center, and you'll know they were carefully curated by a design professional who is well-versed in what's appealing to home buyers now!